Jump to recipe
Watermelon is absolutely one of my all time favorite flavors. I love it in everything from grown up beverages to kid friendly treats. When thinking of hot childhood summers, every memory includes a flashback of the juicy redness. I remember when my friends in the south showed me how to add salt to it. I thought that was the weirdest thing but you know what? It did bring out the flavor and I swear it was even juicer. If you are watching your salt, forget what I just said though. Lol.
Watermelon Is Filled With- Yep…Water!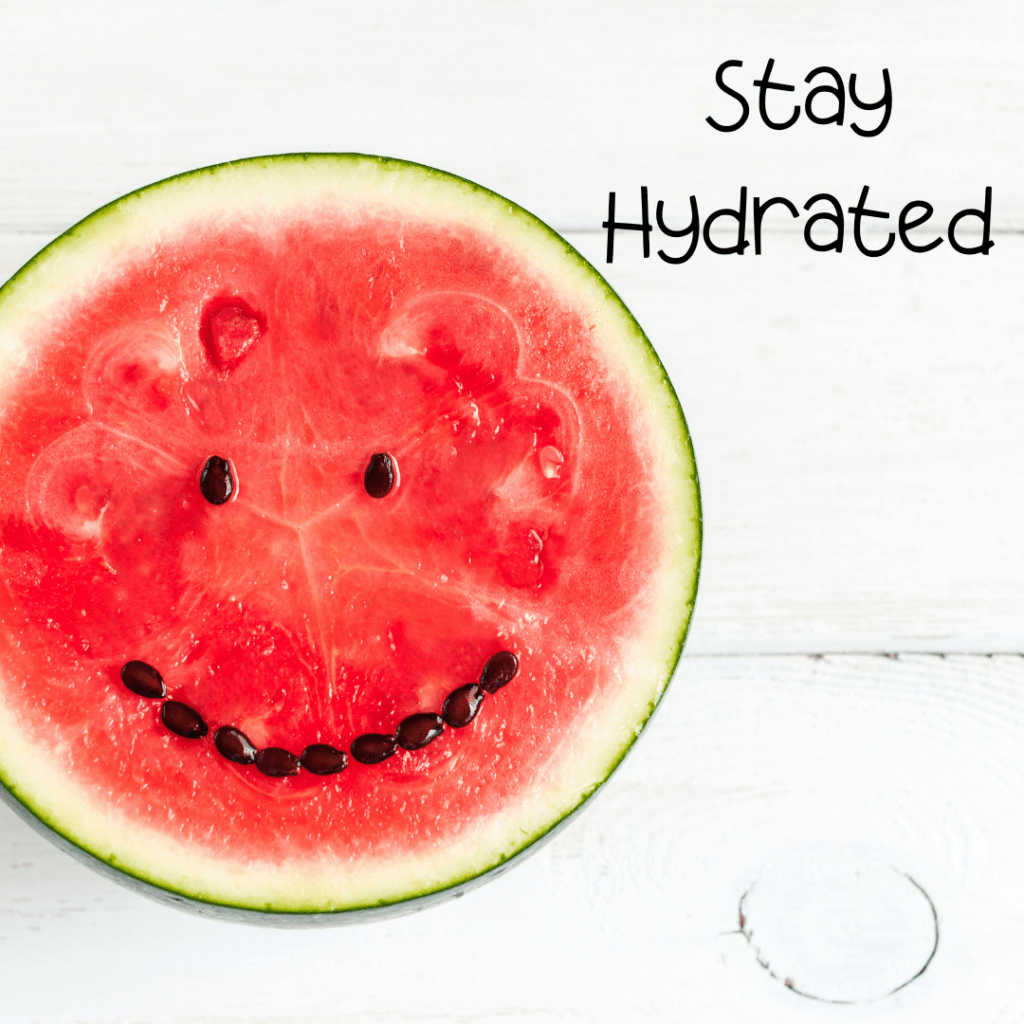 It may sound obvious but it is worth pointing out that watermelon is 91% water. Feeling dehydrated? Grab a slice and quench your thirst. A slice of watermelon is a wonderful alternative to a glass of water. I say this because I've just gotten bored. It doesn't matter if I add lemon, mint or cucumber. Glass after glass of water is never as much fun as this summertime classic.
Adding Fruit to Salad is the Way to Go!
When I started looking for other ways to stay hydrated, I started with fruit. Did you know that strawberries are about 91-92% water? Spinach is 92% water. Putting watermelon, strawberries and spinach together made so much sense to me! The fruit took my salad in a different direction.
My family loves this watermelon strawberry basil salad. We also love the fact that we have been growing basil in our garden. It's so much fun to run down the driveway to grab a handful. The basil is an unexpected surprise in this salad. I top it off with a yummy honey, lime and cilantro dressing. So go ahead and cool off this summer with this easy but oh so juicy salad.
LA Dunn is a plant-based advocate who is excited about the kale growing in her backyard. She can also spend hours watching episodes of Law and Order without feeling guilty about it. If you want to stay connected, sign up below. While you are here, be sure to check out the 5 day email class, the Black Girls Eat online shop and maybe listen to an episode of The Black Girls Eat Podcast.
Watermelon Strawberry Basil Salad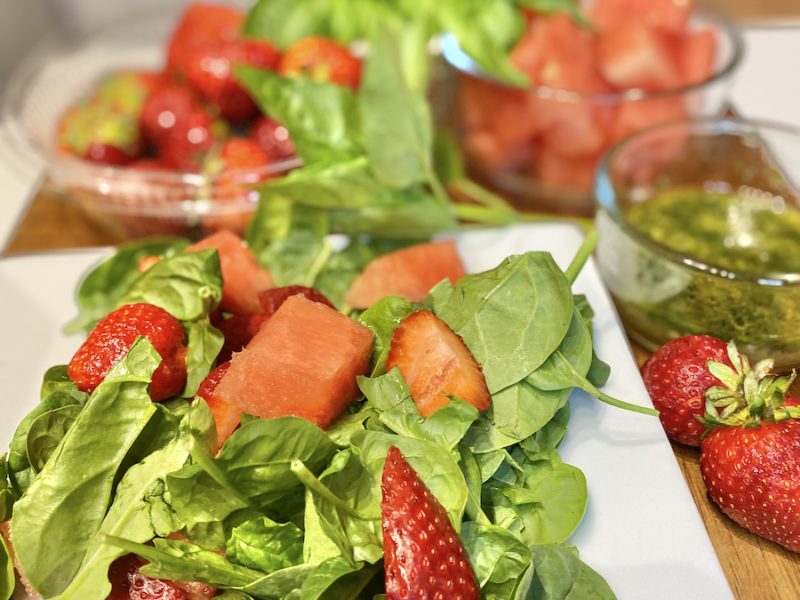 Ingredients
2 cups lightly chopped spinach
1 cup sliced strawberries
1 cup sliced or cubed watermelon
2 Tbs chopped basil
Honey Lime Cilantro Dressing
1/2 cup olive oil
3 tbs honey
1/4 cup lime juice
1/4 cup chopped cilantro
dash of salt and pepper to taste
Instructions
Add spinach, strawberries, watermelon and basil to a large bowl and toss. You can also add the spinach to a plate and then add the fruit and basil to it. Whisk olive oil, honey, lime juice and cilantro together in a small bowl and pour over your salad.
Eat Your Water