Plant-based meals are being offered at 14% of school districts in the United States according to the School Nutrition Association. It looks like more school districts are getting on board. More young people having access to healthier food choices is what Black Girls Eat is all about! 
NYC public schools recently announced that Fridays are being remixed to include plant-based meals for over one million school children. The new menu will include vegan veggie tacos, a mediterranean chickpea dish, and a black bean and plantain rice bowl.
The largest school district in the country also removed processed foods like bologna, pepperoni and hot dogs from its menu. In 2019, they launched Meatless Mondays in all schools.
A Mayor on a Healthy Mission
NYC Mayor Eric Adams is a leader on a health-focused mission. His own experience with using food to fight diabetes inspires his desire for the Big Apple to make healthy choices. His book, Healthy at Last details his journey from junk food to plant-based meals. He gives changing his diet the credit for his successful fight against diabetes.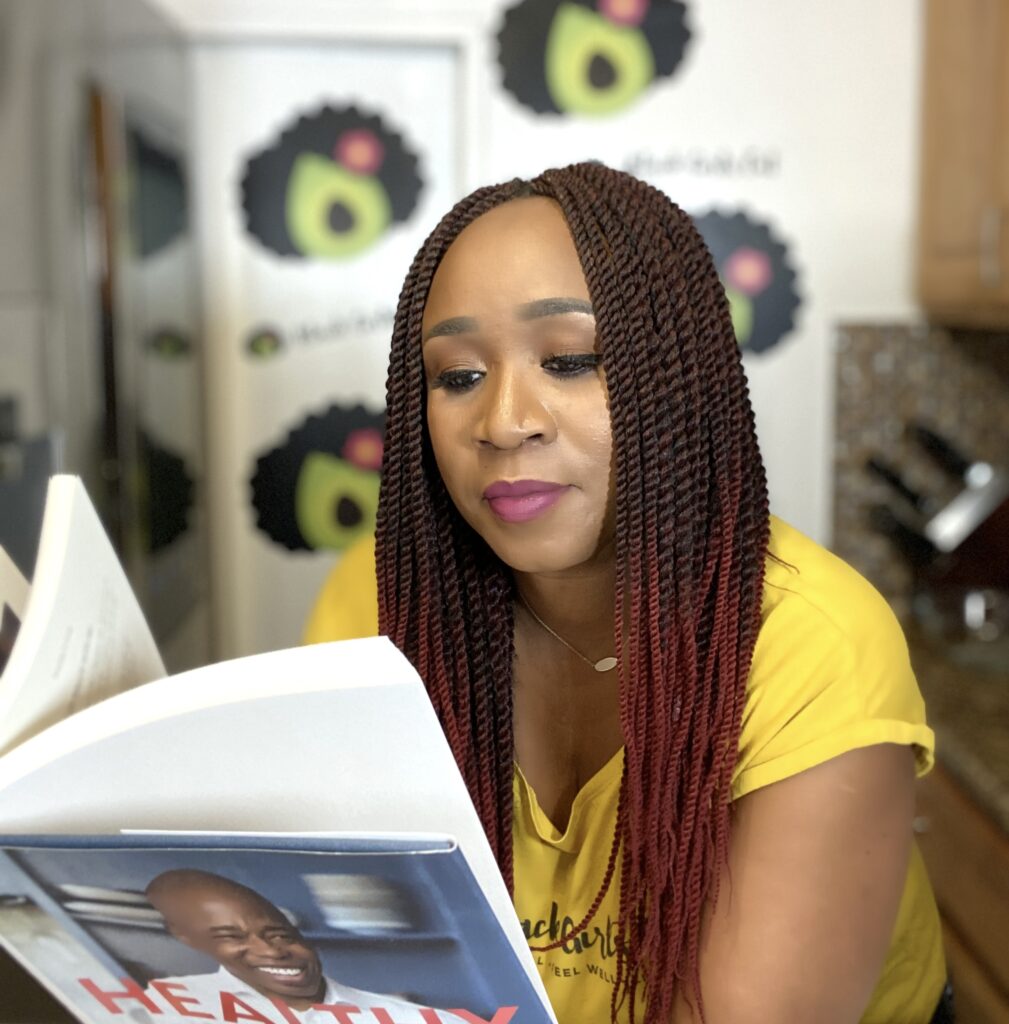 A New Focus on Plant-Based Meals
Things are happening in New York at the state level as well. In 2021, NYS Representatives Nydia M. Velázquez (D-NY) and Rep. Jamaal Bowman, Ed.D (D-NY) introduced the Healthy Future Students and Earth Pilot Program Act. The bill would create a voluntary grant program to help schools provide healthier, climate friendly, and culturally appropriate plant-based meals to students.
According to the CDC, approximately 39% of New York City public school children in kindergarten through eighth grade are overweight or obese. Their data also indicated that 1 in 5 children and adolescents in the United States are obese. Choosing plant-based meals can support healthy weight. Fruits, grains and vegetables help to reduce the risk of diabetes and protect against a variety of diseases.
School Districts Across the Country Are Making Moves
Check out other school districts around the country who are making moves toward plant-based meals for their students. 
Oakland shifted to more vegan options over two years. The district saved 42 million gallons of water. The move took 14 percent off the carbon footprint of its entire food purchases and a total of $42,000.
School board members of the Los Angeles Unified School District voted in favor of bringing healthy, vegan options to schools. They introduced a plant-based pilot program to test vegan meals at a variety of schools throughout the district. Meals included falafel flatbread and three-bean vegan chili. 
The vegan lunch program for elementary schools launched in Fall 2021. Kids can choose a vegan hot lunch, a traditional hot lunch and a vegan sunflower butter and jelly sandwich.
DC Central Kitchen is the food service provider for 17 schools in Washington, DC. Ingredients are sourced from more than 30 local family farms and every meal cooked from scratch from recipes designed by their expert team chefs and dietitians.
The Richfield School District has made a change this year when it comes to school lunches. Once a week, the high school cafeteria offers a new plant-based food meal in addition to the grill foods and salad bar.
Ready to Try Some Recipes?
Try some of the plant-based meal options here at the Black Girls Eat website. Here are some fan favorites:
LA Dunn is a plant-based advocate and a huge fan of Meatless Mondays and Plant-Based Fridays in schools and at home. To go from plant-curious to plant-focused, check out the easy 5 Day Introduction to Plant-Based Nutrition Class. While you are here, visit the Black Girls Eat Online Shop. Don't forget to sign up for updates below.
Sources: The Daily News, Veg News,