Jump to recipe
Roasted carrots are on my plate at least twice a week. I love how the heat of the oven brings out all of the flavor with very little effort. Before I started exploring plant-based nutrition, I was a shredded carrot girl. There would be just enough added to a salad to make it look interesting. Learning how to roast carrots made me appreciate them more.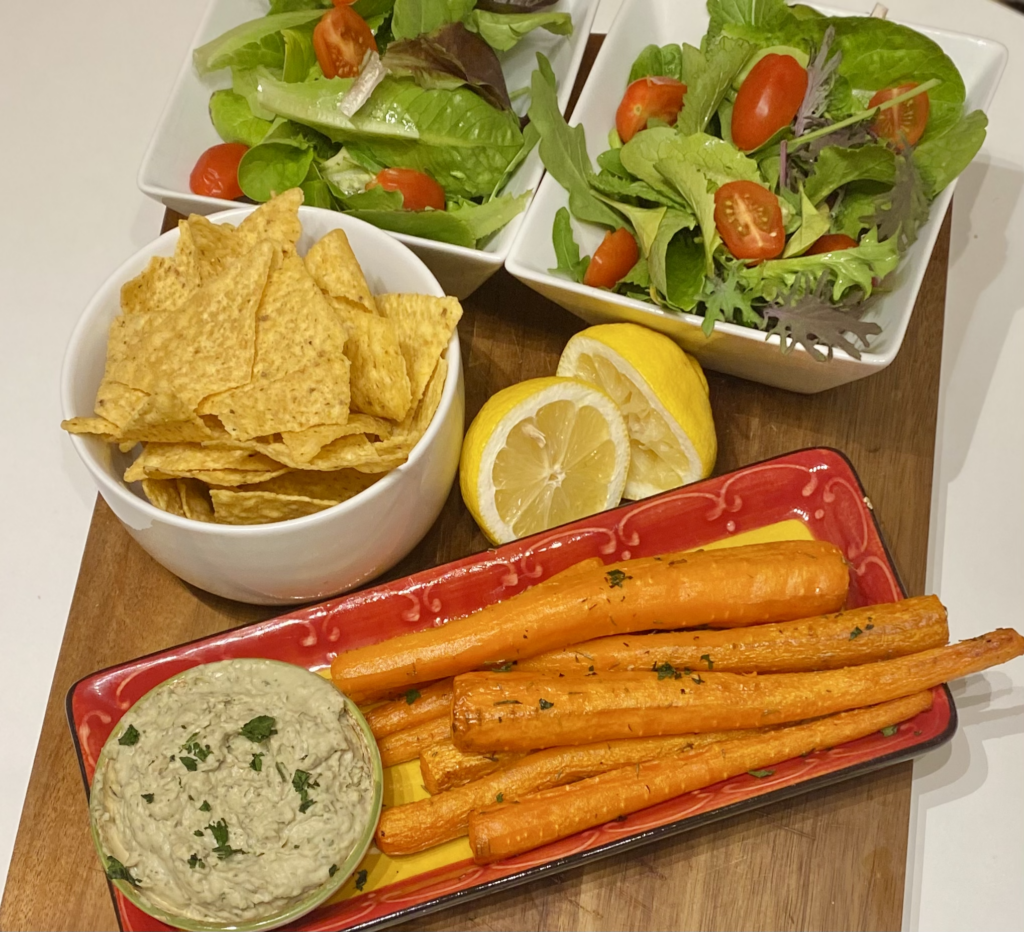 The Truth About Carrots and Eyesight
As a kid, I hated those mushy carrots found in the canned veggies on my plate. I was not convinced that they would lead to great night vision. Even Bugs Bunny couldn't convince me because I learned in science class that carrots are not really good for rabbits! I might have been onboard if they offered me roasted carrots. But, I didn't discover them that way until I was practically an adult!
While it is true that carrots are an incredible source of Beta Carotene, they are not quite responsible for superhero strength eyesight. It seems that during WWII, the British explained away their ability to accurately hit German targets by saying their soldiers ate a diet rich in carrots.
Of course we know that they had access to radar technology but promoting carrots sounds so much better! The British were clever and even went on to create cartoon characters like Dr. Carrot and promoted recipes for everything from carrot cake to carrot pudding.
Roasted Carrots Were a Game Changer
It may sound crazy but I don't recall ever having roasted carrots as a kid. As I've shared, my memory of carrots includes Bugs Bunny and slushy orange circles in the cans of mixed vegetables we kept in the cabinet. When we did buy them fresh, they always ended up shredded into a salad. Making roasted carrots is so easy and they don't need a lot of help. A little thyme, olive oil, salt and pepper go a long way.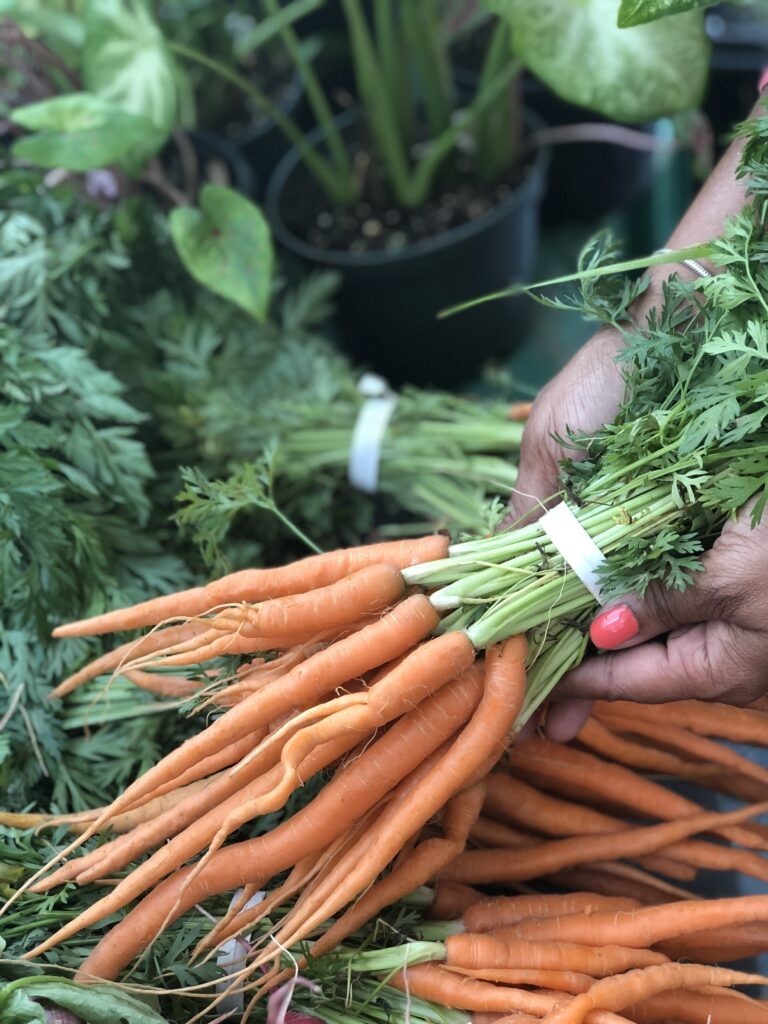 Reasons to Love Roasted Carrots
Carrots have a high water content
Carrots are a great source of antioxidants
Carrot greens have a good amount of Vitamin A, C and K
They are easy to make and even easier to eat!
LA Dunn is a plant-based advocate who is enjoying her backyard garden and looking forward to kale season! If you want to learn how to go from plant-curious to plant-focused, consider signing up for her 5 Day email class: Introduction to Plant-Based Nutrition. Sign up below to stay connected and feel free to use LA's discount code to get plant-based meals delivered directly to you from Splendid Spoon.
Roasted Carrots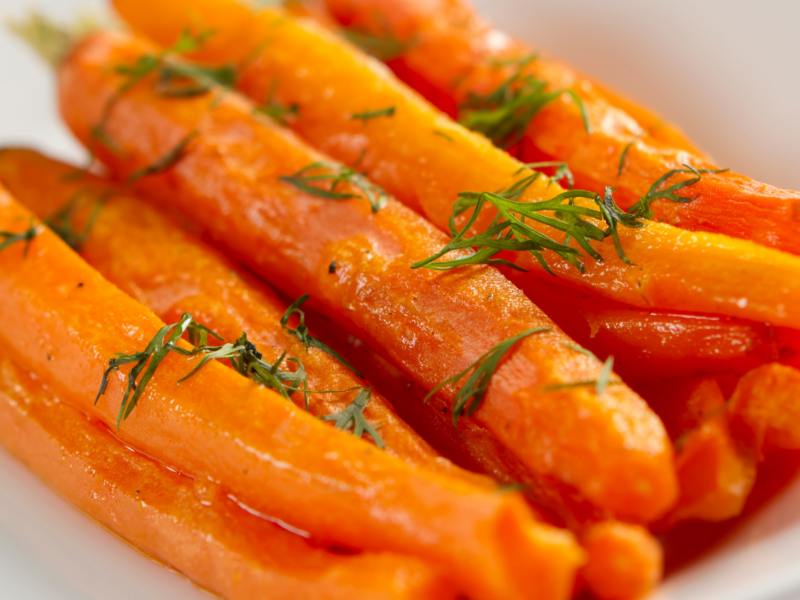 Ingredients
Roasted Carrots
6-8 Carrots
2 Tbs Thyme
2 Tbs Olive Oil
Salt and Pepper to Taste
Instructions
Pre-heat oven to 400. Line a cookie sheet with parchment or aluminum foil. Use your vegetable peeler to remove the outer layer of the carrots. If they are very thick, you can slice them lengthwise. If they are thinner, you may like to cook them whole. Spread your carrots onto the sheet and add thyme, olive oil, salt and pepper. Massage the carrots so that they are coated. Bake in oven for 30 minutes or until tender.