I've been transitioning to vegan snacks for the past year. In my former life, cheesy cheddar nachos and crispy chicken wings were my faves. Now that I'm moving from plant curious to plant focused, things are different. I love a good snack. Over the years, I have built quite a reputation for creating all kinds of yummy tidbits. Even if my friends are not really interested in a plant-based life style they are always down for snacks.
Girls night out would not be girls night out if my friends did not show up hungry. It's been a while since I've had them over but I can just about imagine the look on their faces when I volunteer to whip up a few vegan snacks. I see skeptical faces. I hear heavy sighs. But that's okay. I've got a few tricks up my sleeve and an option for each one of their personalities.
The Grazer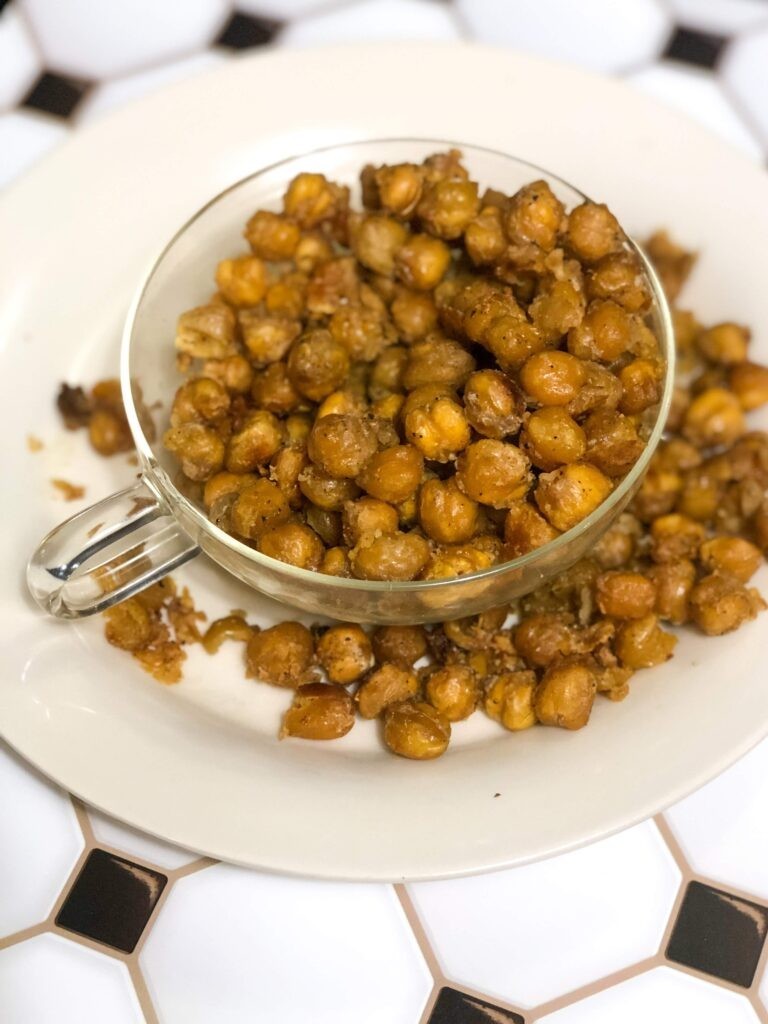 This is the vegan snack for the one who's not really hungry but wouldn't mind a little something. The grazer will grab something on the way to the kitchen, on the way back into the living room and so on. Garlic and Onion Roasted Chickpeas are perfect for this friend. The nutritional yeast tastes like cheese and she'll love that. She can grab a guilt free handful every time she walks past the kitchen. This savory snack is high in fiber so she will feel satisfied without feeling stuffed.
Ingredients
1 Can of Chickpeas
3 Tbs of Olive oil
2 Tbs of Nutritional Yeast
1 Tsp of Garlic Powder
1 Tsp of Onion Powder
The Process
Heat oven to 375 degrees. Add 2 tbs of olive oil to glass or metal pan and let heat in the oven. Toss chickpeas, olive oil, nutritional yeast, garlic powder and onion powder in a bowl. Add chickpeas to the heated pan and let cook for 20-25 minutes. If you like a little spice, feel free to add a pinch of cayenne pepper.
The Cruncher
The cruncher in the crew likes the sound of noisy snacks. It's almost like the louder the crunch, the more tasty the snack. She loves triangles, circles and even sticks. As long as there's a crunch. Purple Yam Chips are perfect for this friend. The purple yam provides lots of antioxidants and is a great source of vitamin c and potassium. These vegan snack chips are also great to look at. The color is amazing.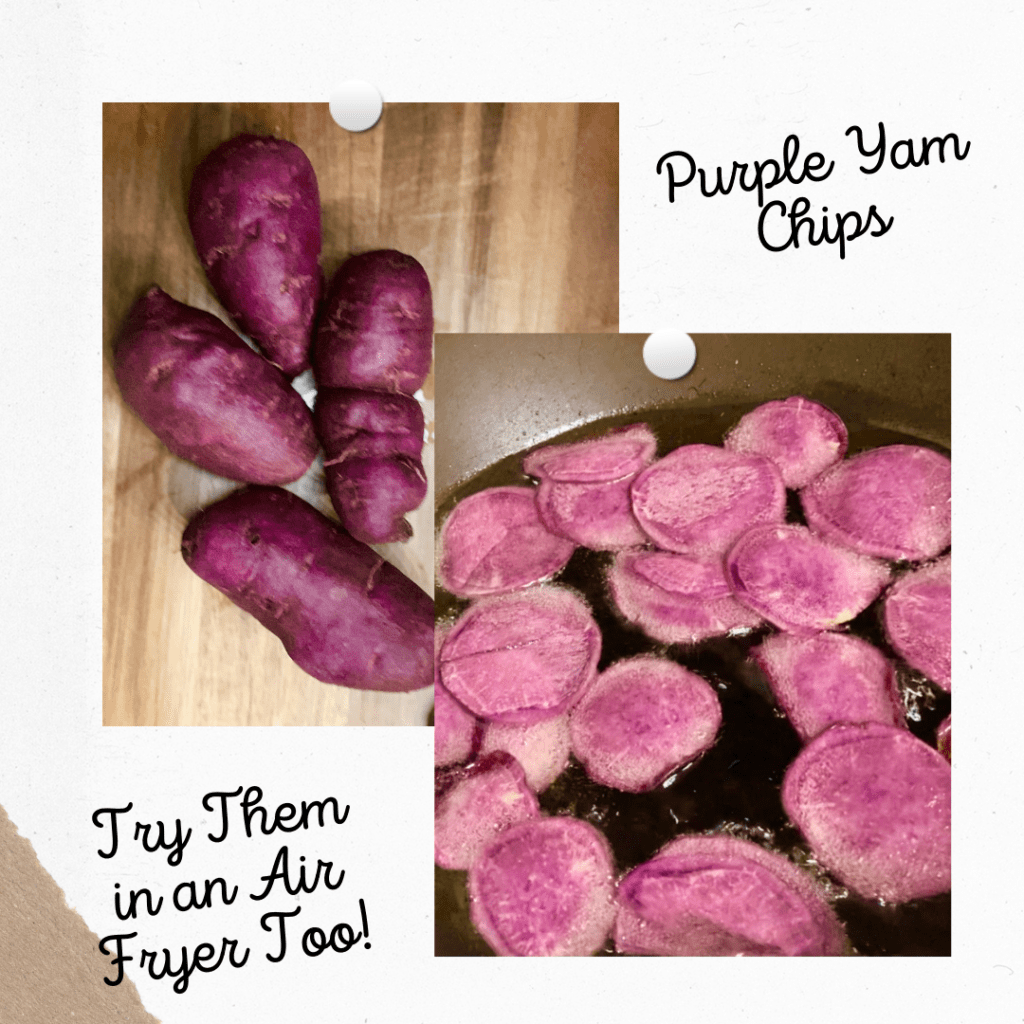 Ingredients
2-3 Purple Yams
Oil for Frying
Salt/Pepper to Taste
The Process
Heat oil in a skillet and create thin slices of the yam with a knife or mandoline. Place slices in hot oil but don't overcrowd the pan. They cook quickly so turn them over once and place on a paper towel to dry. Toss with salt/pepper as needed. I have also made these in an air fryer so if you are avoiding oil, feel free to make your chips in your air fryer.
The Savage
This is the friend who would prefer to go do dinner before you hang out. The idea of grazing and crunching is lost on this friend who would simply like to sit down to eat. A serving of Avocado Toast is perfect for this hungry friend. Avocado is a great source of fiber, potassium, vitamins K, C, E and lots of healthy fats. Add it to a couple of fiber healthy slices of toast and make this even more fun to eat. You can even get fancy and add it to a sliced baguette and add a drizzle of avocado oil. This is one dish that should help our friend calm that "savage" hunger pain.
Ingredients
One ripened Avocado
One tsp garlic powder
Pinch of Salt (optional)
Two slices of Toasted Bread
One tsp Red Pepper Flakes
The Process
Once you open your avocado, add to a bowl with the garlic powder and salt if you are using it. Use a spoon or fork and blend. I like it slightly chunky but you can smooth it out if you prefer. Spread onto toast and top off with red pepper flakes.
LA Dunn is a plant-based advocate who is trying to remember how to play Backgammon and Othello. When she's not playing old skool games she's remixing recipes and hosting the Black Girls Eat Podcast. Keep in touch and sign up below for updates.