Avocado toast is just one of those things that make sense. You might be a fan of the pretty green slices but I love to smash it up! Take one look at my logo and you will understand that the avocado is at the foundation of Black Girls Eat. I love my logo so much that I gave her a name. She is Ms. Ava Cado and she represents strength, empowerment and making healthy food choices.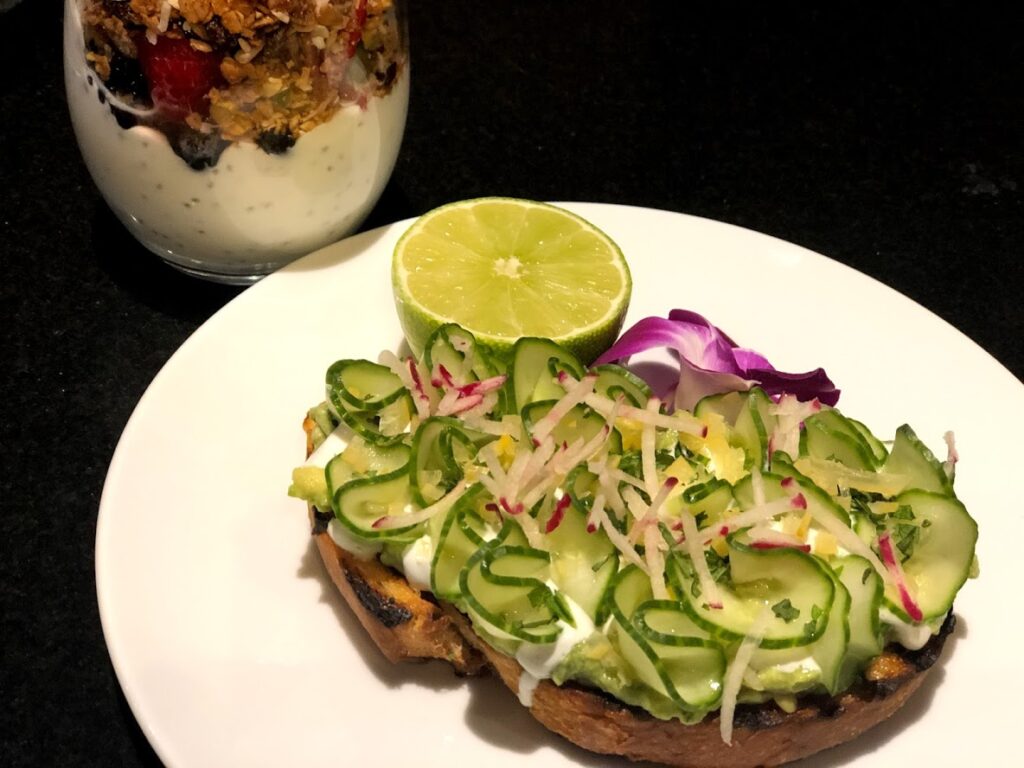 Why Love the Avocado?
Avocado is a great source of protein and healthy fat. It is absolutely one of my all time favorites. I love how versatile it is. This is especially true if you are looking to stop or reduce the amount of meat you are eating. I've seen some amazing recipes for everything from guacamole to avocado face masks and of course avocado egg salad. You can even use avocado in your smoothies. I am a big fan of pesto made with avocado because it makes it so green and creamy.
Avocado Toast + Spice
This quick and easy recipe will have you wondering why you bothered to go out and pay for someone else to make it for you. I have found that many of the foods I love to grab and go are actually pretty easy to make. Watch the video and you will see that I make it with two slices of bread. I can see doing this with a tortilla wrap or even a bagel. Feel free to remix this version avocado toast and enhance it with additional toppings like black beans or chick peas. The red pepper flakes really give this version just the right amount of kick.

Watch the Video!
Avocado Toast Ingredients
One ripened avocado
Two slices of bread
One tsp of Red Pepper Flakes
The Process
Slice your avocado in half and empty contents into a bowl. Use a spoon or a fork to smash it a bit making it chunky rather than smooth and creamy. You can add garlic, lime and salt to it or keep it natural. Toast your bread and spread the avocado. Top with red pepper flakes or some of your favorite toppings like black beans or chick peas. Enjoy!
LA Dunn is a plant based advocate and Hip Hop runs in her DNA. If you have 20 minutes, listen to an episode of The Black Girls Eat Podcast.
Interested in receiving ready made plant based meals? Use my discount code at Splendid Spoon for $25 off your first order of Breakfast + Lunch or Breakfast + Lunch + Reset Plans.