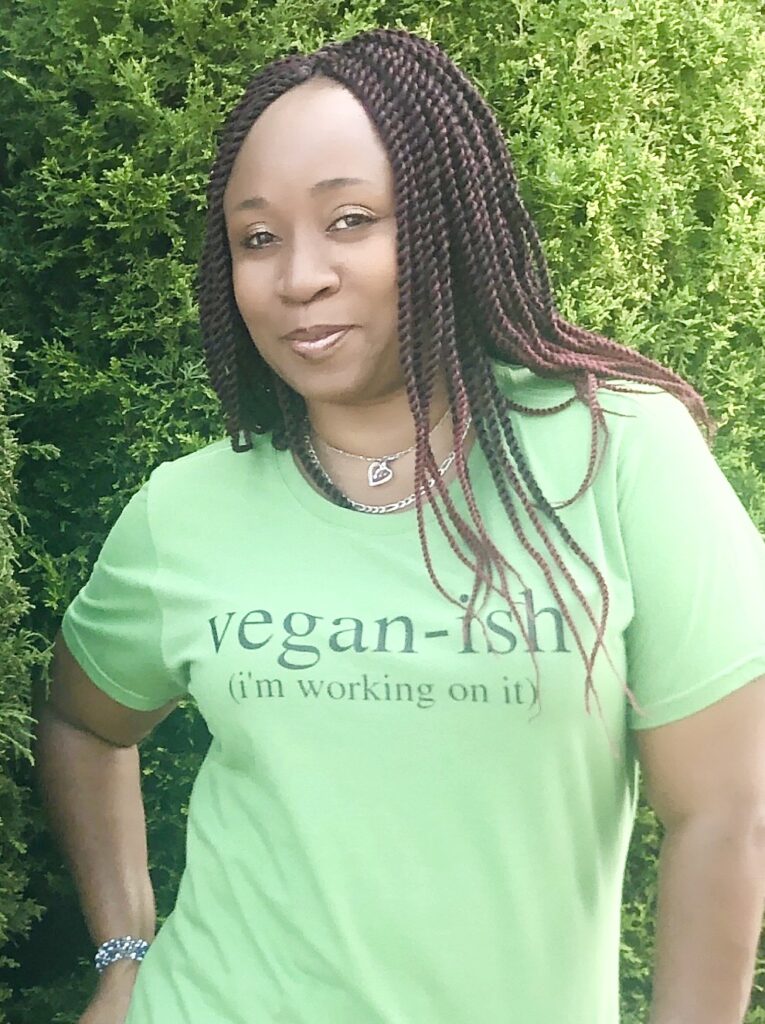 Plant-based myths can make you nervous. The words vegan and vegetarian still causes raised eyebrows in some places. The concept of eating mostly plants or not eating animal products is not new. What is new is how much access we have to information about vegan/vegetarian lifestyles. So, it's important to get clear about the difference between myth and reality.
Sometimes, we look to the stars for inspiration. Actress Tarji P. Henson, athletes Venus and Serena Williams and director, Ava DuVernay have shared their vegan lifestyle. Rappers Jadakiss and Styles P of the Lox launched Juices for Life to encourage plant based nutrition in urban spaces. Jay Z and Beyonce's collaboration for 22 Days Nutrition is another example of using a platform to educate others about vegan food choices.
Sometimes we huddle with our girlfriends to figure out what's what and sometimes we just Google. Because there are so many rumors and so much skepticism, let's dismantle a couple of plant based myths.
You Won't Get Enough Protein
Among many things, protein helps to keep you full, build strong bones and repairs the body. Basic guidelines suggest that adult men need about 56 grams a day and adult women need 46. The number varies as you move from sedentary to athletic lifestyles. Let's dismantle this plant based myth. The good news is that most of us are getting more protein than we need if you consider that three chicken wings yields about 18 grams of protein and a steak gets you 25g.
Fortunately, there are many ways to get protein on your plate while leaning into plant-based nutrition. You can start with a remix on an old classic. Oatmeal is a great choice for a food with great fiber and nutrients but so is quinoa. One cup of quinoa provides 8 grams of protein and all nine of the essential amino acids that we need. You can now easily find chia seeds in most stores. Chia seeds are a true superfood with a great amount of protein and nutrients. Easy to incorporate into all kinds of meals including breakfast and dessert, it's definitely one to check out as you start removing animal products from your diet.
Plant-Based is not for Black People
There have always been Black voices in the vegan food space including human rights activist Dick Gregory and music legend Stevie Wonder. In a recent Washington Post article, author Laura Reiley reports that a 2016 Pew Research Center survey revealed that 3 percent of American adults overall identify as vegan but the number jumps to 8 percent among African American adults. In one of the few instances where African Americans are leading in a positive way, Reily reports that on a recent Gallup Survey, people of color have eaten 31 percent less meat in the past 12 months compared to whites at 10%.
You Can't Afford It
In most cases, leafy greens, beans and grains are less expensive than meat or seafood. Many of the staples of a vegan diet are available for purchase in bulk and have a long shelf life. This includes rice, beans, seeds, nuts, lentils and oats. Save money by enjoying what's in season and visit a farmer's market to learn more about what's available in your area. Join a CSA (Community Supported Agriculture) group that provides you with weekly or monthly access to fresh produce. By doing that, you can skip the price tag on foods that have been processed to look like meat and cheese and stick to whole foods. Challenge yourself to taste the rainbow of flavors that can be found along the produce aisle all year long.
LA Dunn is a plant based advocate and pretty darn good at Words with Friends. Sign up below and receive a free copy of Plant Based: 15 Mistakes to Avoid. If you have 20 minutes, check out and episode of the Black Girls Eat Podcast.