Jump to recipe
Apple is the one flavor that I can never walk away from. I love anything apple. This is true for everything from pie to cookies. Once fall begins, you can bet your last dollar that they are in my shopping cart.
Do you believe that an apple a day keeps the doctor away? Well, the research doesn't say that it does but it's good idea to eat them anyway. Apples are a great source of fiber, vitamins, minerals and antioxidants. They also offer flavonoids that may help to reduce inflammation, fight cancer and promote heart health.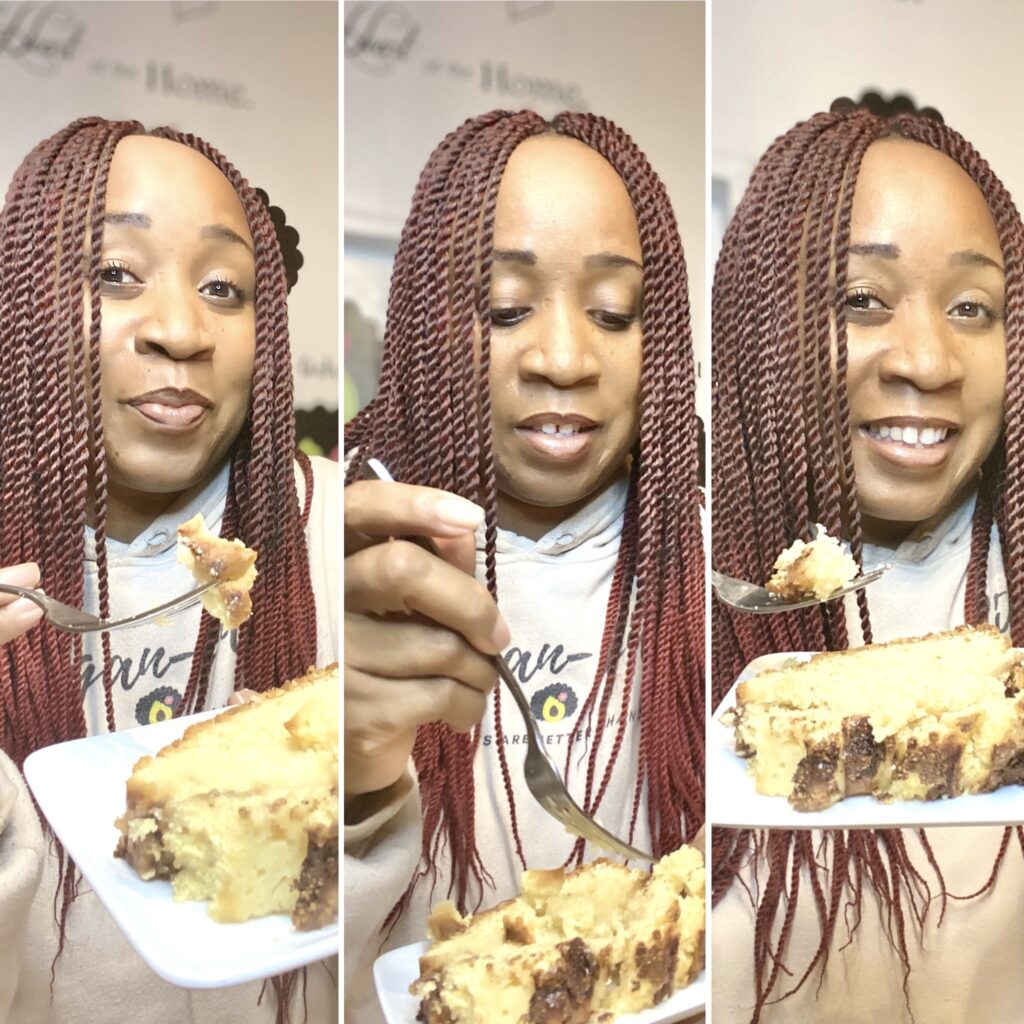 So Many Apples to Choose From
I love the versatility of the apple. I'm not surprised that over over 26 million apples are eaten each day in the United States. Fun fact…they are grown in all of the 50 states. There are over 7,000 varieties of apples grown on the planet. I'm using fuji apples for this cake but you can also use red delicious, honeycrisp or granny smith.
Top Ten Apple Varieties Sold in the United States
Gala
Red Delicious
Fuji
Granny Smith
Honeycrisp
Golden Delicious
Mcintosh
Pink Lady
Rome
Empire
I like to whip up quick sweets for the family. We all have a sweet tooth and I enjoy baking and taking control of ingredients like sugar. In the past few years, I have learned to bake without milk or eggs. I started making non-dairy cakes and pies once I decided that I didn't want to always have to depend on animal products. I am not officially vegan but I have like to know that I have options.
One of the cool things about this recipe is that you probably have most of the ingredients already. Once you learn to make the batter, you can switch out apples for other fruits like blueberry. You might also decide not to use fruit at all!
More Great Desserts From Black Girls Eat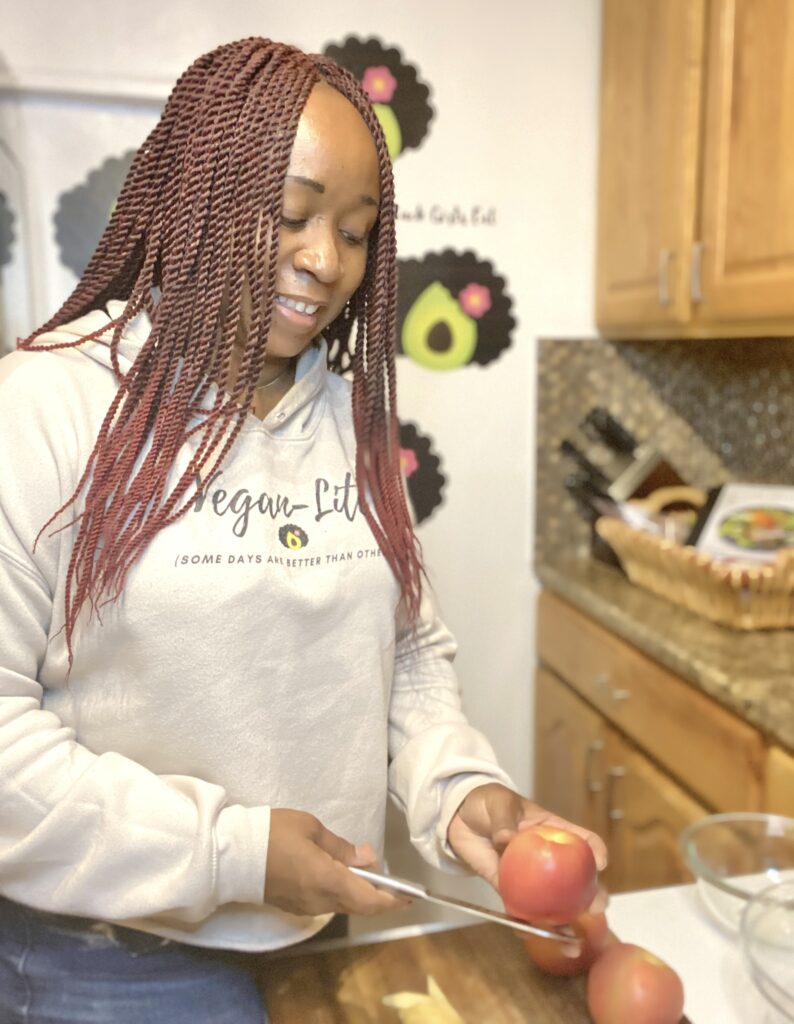 LA Dunn is a plant-based advocate and a Bronx native. She is also a huge fan Denver Broncos. Stay connected by signing up below. If you have a few minutes, stay a while and check out the Black Girls Eat Online Shop.
Easy Apple Cinnamon Loaf Cake

Total Time
1 hour, 10 minutes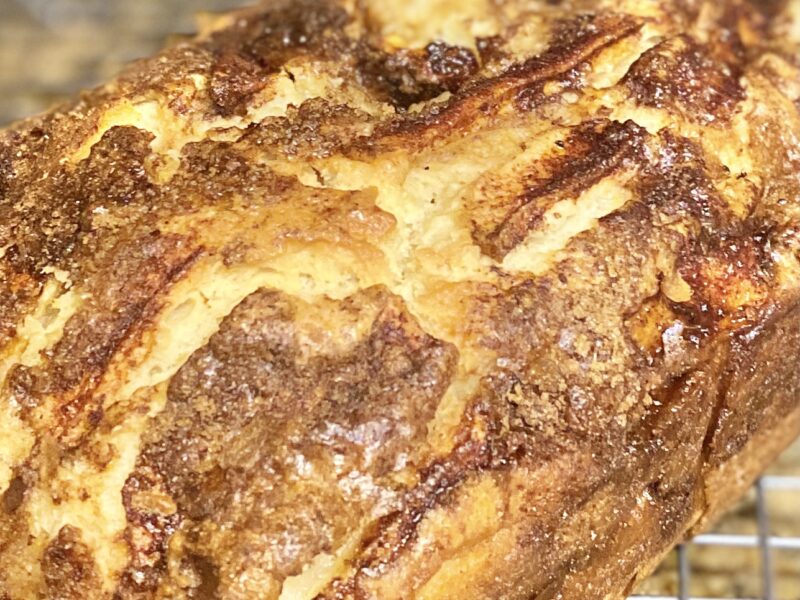 Ingredients
2 small apples- peeled and sliced
1/3 cup brown sugar
1/2 cup cane sugar
1 tsp cinnamon
2 tsp vanilla extract
1/2 cup milk
1/2 cup softened butter
2 eggs
2 tsp baking powder
1 1/2 cups all-purpose flour
Instructions
Preheat Oven to 350 Degrees. Spray and flour your loaf pan or use parchment paper to bake.
You will need a small, medium and large bowl.
In your small bowl, mix the cinnamon and brown sugar together.
In your medium bowl, add sugar, vanilla extract and butter and beat with a mixer until creamy. Add eggs one at a time and then the flour and milk. Blend well.
Pour half of the batter into the pan and add apples and cinnamon topping. Add the rest of the batter and layer the apples and cinnamon again.
Bake until the center is done. Test by inserting a toothpick or small knife in the center to ensure that it's done.