Jump to recipe
Noodles are so much fun. They compliment sauces and broths. Don't you just love how perfect they are in a bowl filled with spices? Are you a chopstick fan? Do you make it happen with just a fork?
It doesn't really matter. A bowl of noodles is perfect on a cold winter day and a hot summer night. We can thank Jenny The Pint-Sized Vegan for her contribution to the Black Girls Eat website. It's the last day of Veganuary and her recipe is right on time.
Make spicy garlic ginger noodles in minutes. The PSV was kind enough to provide a simple version to get you going. No fancy ingredients or tricky steps. Just a simple but spicy sauce designed to pour, mix and enjoy. When looking for a vegan meal, this one is really easy.
What Kind of Noodles Work Best?
For this recipe, I recommend ramen or rice. Ramen noodles originated in China. They are made of wheat flour. Rice noodles are made of rice flour. They are usually flat. When shopping for noodles, check out the pasta aisle. You can also find them online and in the specialty aisle in the supermarket.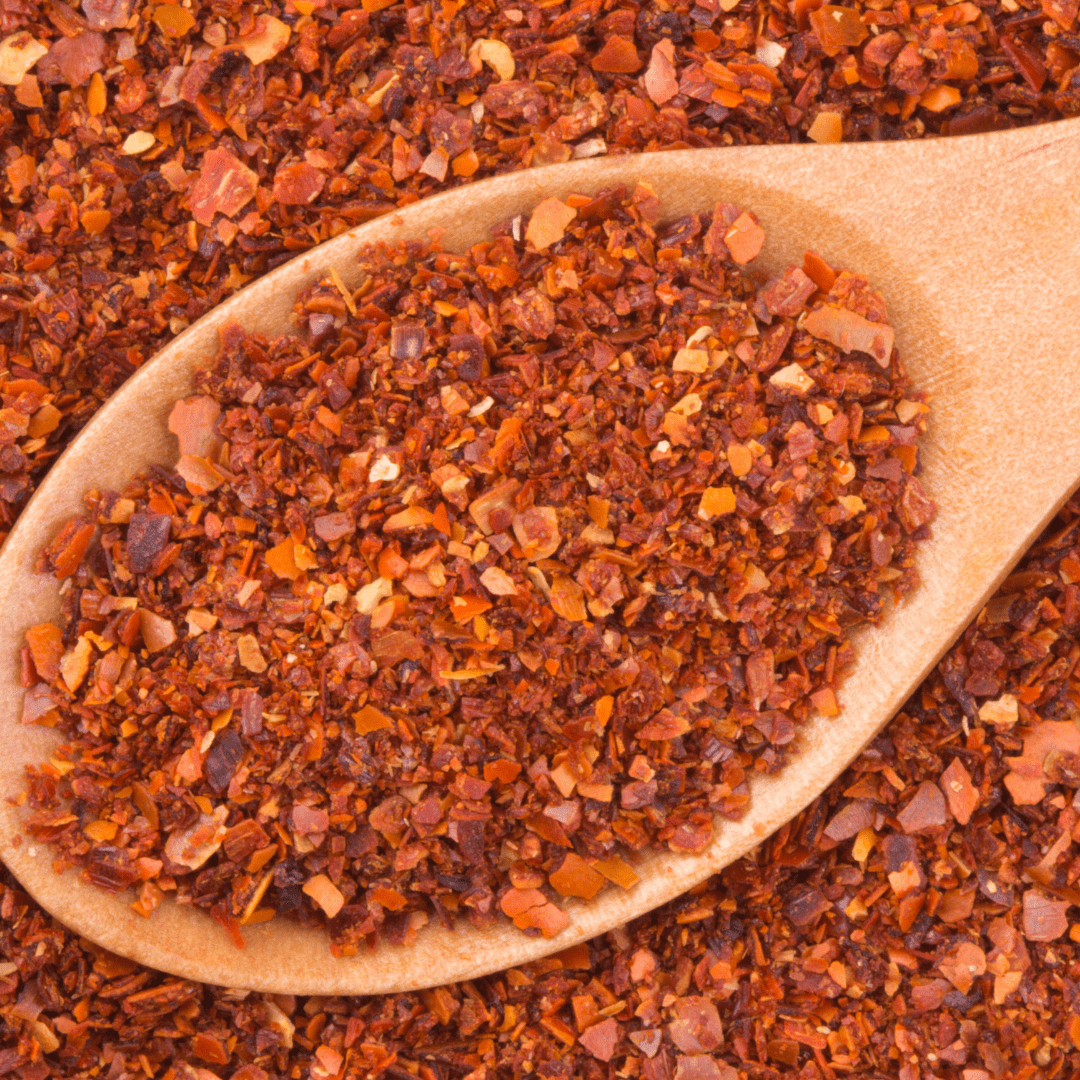 A Note to Remember
According to Jenny, you can make this recipe allergy friendly by swapping peanut butter for sun butter. Swap out soy sauce for coconut aminos. You can even add your favorite veggies and other proteins for a more robust meal. The goal is to make a bowl of goodness that you are happy with.
LA Dunn is a plant-based advocate who loves all kinds of noodles. While you are here, check out some of the most popular recipes on the site:
Visit the Black Girls Eat Online Shop and sign up below for updates. Don't forget to check out the easy 5 Day email class: Introduction to Plant-Based Nutrition when you are ready to go from plant-curious to plant-focused!
Spicy Garlic Ginger Noodles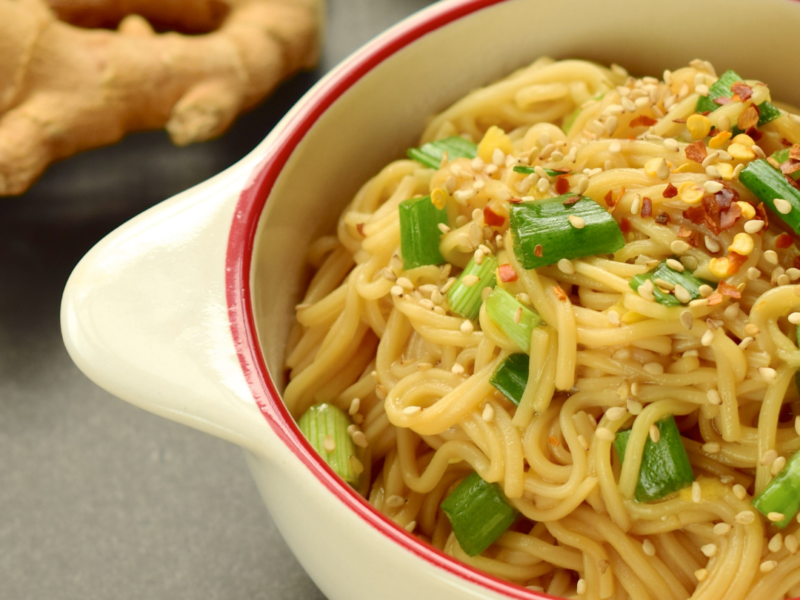 Ingredients
1 pack of Noodles prepared according to the package
(Choose Ramen or Rice Noodles)
2 Garlic Cloves
2 Tbsp Hot Sauce
1 1/2 Tsp Ginger Powder
1 Tsp Peanut Butter (or Sun Butter)
1 Tsp Soy Sauce
1 Tsp Chili Powder
1/8 tsp of White Vinegar
Suggestions for Garnish- Try One or All! Sesame seeds Red Pepper Flakes
Crushed Unsalted Peanuts (Avoid if Allergic) Chopped Cilantro Chopped Scallions
Instructions
Prepare noodles as directed on the package, drain and add to a deep bowl like a soup bowl or deep plate like a pasta plate.
Finely chop garlic cloves and add to small bowl. Add hot sauce, peanut butter, soy sauce, vinegar, chili powder and ginger powder to the bowl. Whisk and blend well.
Pour sauce over the noodles. Toss and coat noodles well.