Jump to recipe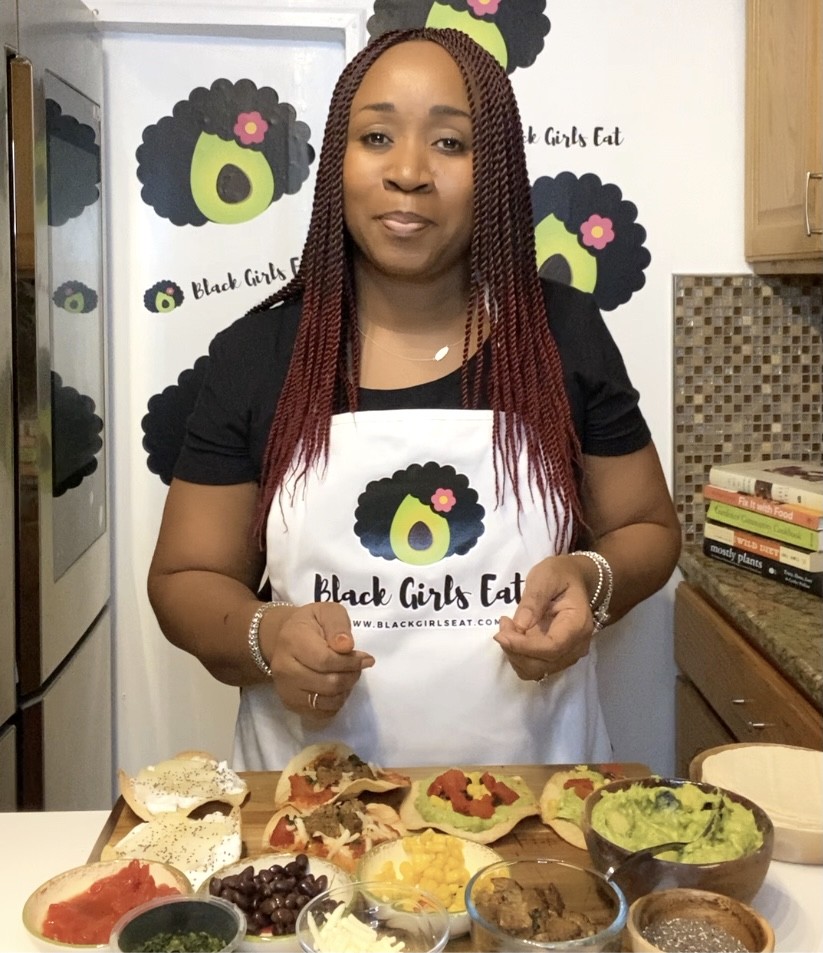 Tostadas are popular in my house because we all have different personalities. My husband loves the savory. My daughter loves the sweet. I love to lay a bunch of toppings out on the table just to see what they will do. We are a house of snackers so making tostadas is a great way to satisfy everyone's taste buds. These are perfect as snacks but we have been known to have tostadas at breakfast, lunch and dinner! I know that they sell ready made tostadas in the store that only require you to add your own toppings but wait until you make your own.
Easy to Make Plant-Based Snacks
I have to admit that when I hear plant-based snacks, I often hear dollar signs. At times, it seems like the more natural or organic or home made a product is, the higher the price tag can be. That's why I have to shop smart and I love saving money on items that I can make myself. Like purple potato chips or tostadas. The traditionally Mexican tostadas are basically corn tortillas that have been baked or fried and then blessed with a variety of toppings. You can find them loaded with everything from meat and refried beans to spinach and shrimps.
Let's Make Tostadas!
Tostadas are an easy snack to make and even easier to eat. I also appreciate that they are a whole grain product and it feels good to know I made them myself. What's great is that there really are no rules. Just make sure you create a base that all of your toppings can stick to. This recipe will show you my three versions:
Vegan Cream Cheese, Sliced Pears, Chia Seeds
Vegan Meatballs, Vegan Mozzarella, Marinara Sauce, Basil
Guacamole, Black Beans, Corn, Diced Tomatoes
Make Easy Vegan Tostada Snacks For The Whole Family

Serving Size
2-3 Tostadas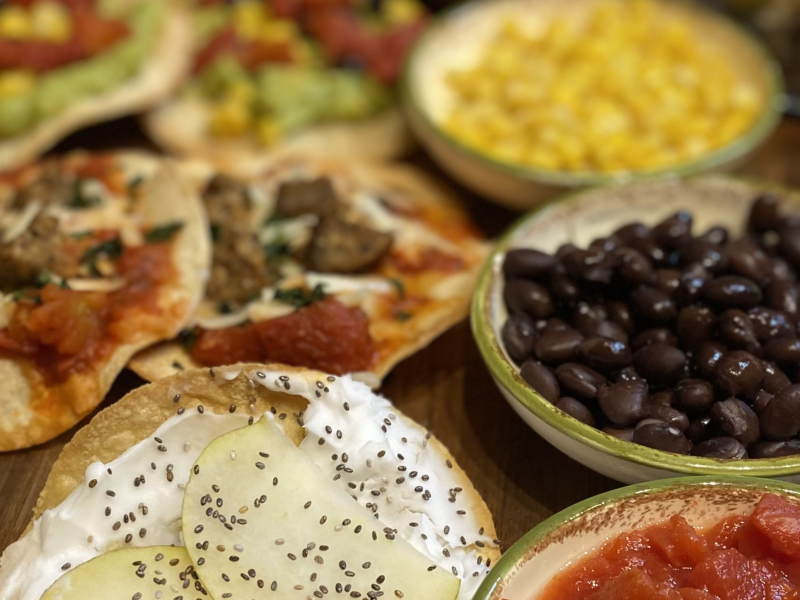 Ingredients
12 Corn Tortillas
Cooking Spray
Tostada Version #1
1/2 cup thinly sliced pears
1/4 cup Vegan Cream Cheese
Chia Seeds (Just enough to garnish)
Tostada Version #2
1/4 cup Marinara Sauce
Diced Vegan Meatballs
1/4 cup Cheese (Vegan or Not it's Optional)
Basil (Just enough to garnish)
Tostada Version #3
1/4 cup Black Beans
1/4 cup Corn
1/4 cup Diced Tomatoes
1/2 cup Guacamole
Instructions
Preheat your oven to 350. Cover a cookie sheet with foil or parchment paper. Spray both sides of the corn tortilla with a cooking spray and lay out on a cookie sheet. Let bake for 8-10 minutes on each side. Check often. They burn quickly.
I made 3 of each version. Decide what's best for you. Have fun adding your toppings and enjoy!