The Super Bowl is all about the snacks in my house. We look forward to watching the game but we definitely look forward to snacking. We are Denver Broncos fans but we watch every year no matter who is playing. I have fond memories of the most incredible tailgating parties right outside of Mile High Stadium. If we were playing New England, we would have seafood. If we were playing New Orleans, there would be jello shots. Never a dull moment!
Game Time is Snack Time
Since the game usually starts in the evening, I like to prep and make our snacks in the late afternoon. The most important thing about these snacks is that they are easy to make. The Super Bowl is no time to get fancy. We like snacks that are easy to reach for without any fuss. Below are recipes for Roasted Parmesan Chickpeas and Tortilla Chips with Black Bean and Corn Salsa. I hope you have a chance to make one or both. Enjoy the Super Bowl!
Why These Super Bowl Snacks?
Easy to Make
Budget Friendly
Plant-Based Ingredients
A Great Way to Introduce New Snacks to the Family
Roasted Parmesan Chick Peas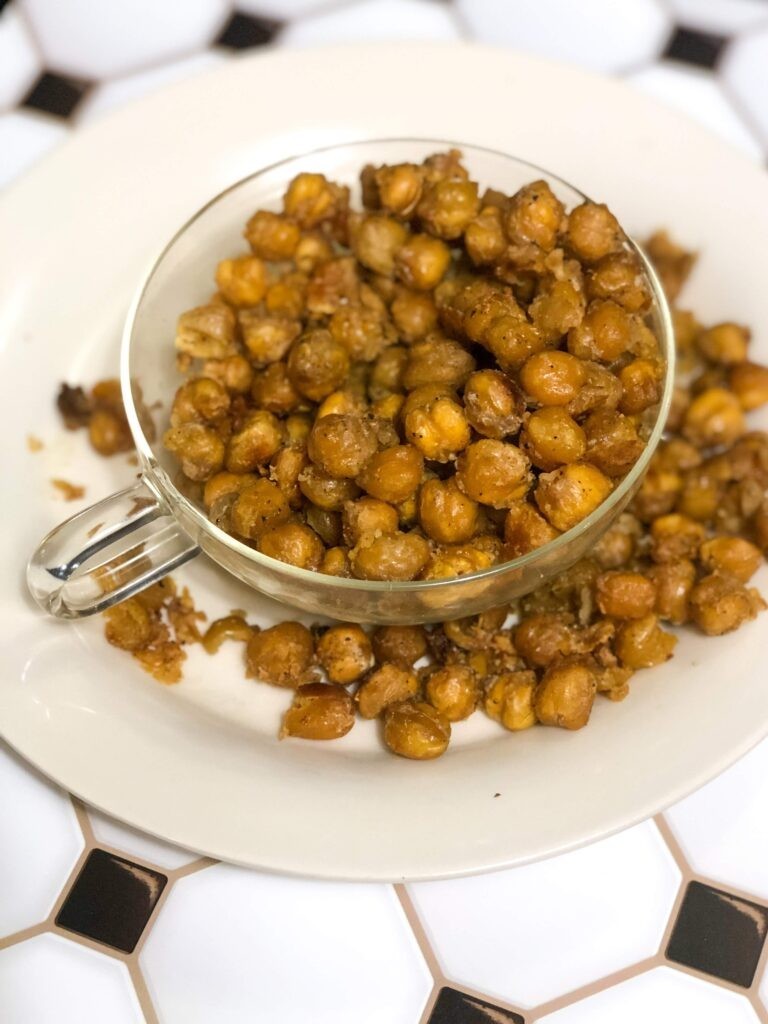 I was so excited to find a new way to enjoy chickpeas. They are high in protein and a great source of vitamins and fiber. A perfect snack to fight off pre-dinner cravings. My version is inspired by a recipe found in, Mostly Plants one of my go to cookbooks. This super bowl snack is a keeper. It's inexpensive and tasty. Tossed in parmesan, garlic and cayenne pepper. They can become quite addictive.
Ingredients
1 Can of Chickpeas
2 Tbs of Parmesan Cheese
1 Tbs of Garlic Powder
1/4 Tsp of Cayenne Pepper
1 Tbs of Olive Oil for Chickpeas
2 Tbs of Olive Oil for Pan in Oven
Directions
Preheat oven to 375 degrees. Toss chickpeas, seasonings and oil in a bowl and make sure they are coated well. Add 2 tbs of olive oil to a pan large enough to spread the chickpeas out. Let the pan get hot in the oven. (My oven took 10 minutes) Carefully add the chickpeas to the hot pan. Let bake for 20-25 minutes.
Homemade Tortilla Chips with Black Bean and Corn Salsa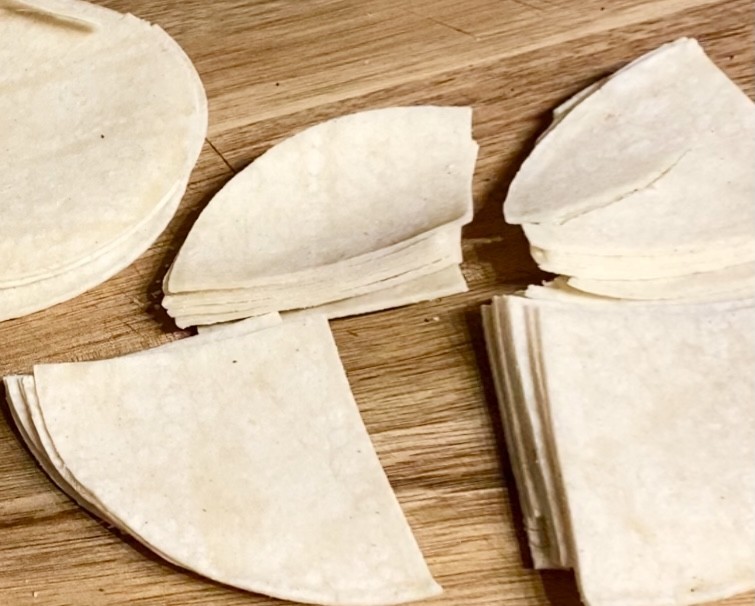 You don't have to panic when they run out of chips and salsa at the grocery store. I found a whole stack of corn tortillas just waiting for some love and with 80 in a package, that's a whole lot of tortilla chips! Making this five ingredient salsa is easy and it's the perfect mate for your chips.
Directions
Preheat oven to 350 degrees. Cut your corn tortillas into triangles or 2 inch strips. Prepare your cookie sheet with aluminum foil or parchment paper and spray with your fave cooking spray. Place triangles or strips onto cookie sheet. Season with salt/pepper. Bake for 10 minutes and flip over. Bake for another 3-5 minutes. Check on them often so that they don't burn.
Directions
Add beans, tomatoes, corn, cilantro, lime juice and salt/pepper to a bowl and mix well. And that's it! I like to let mine sit in the fridge for 20 minutes to let the flavors sink in but you don't have to. Grab a tortilla chip and enjoy!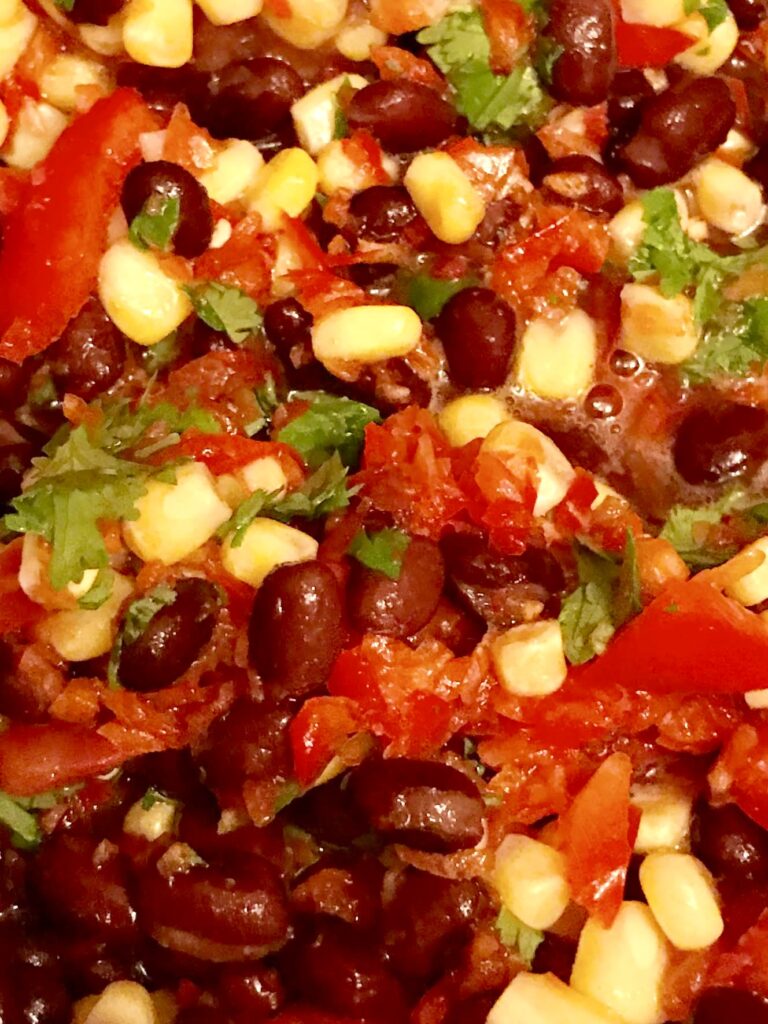 LA Dunn is a plant-based advocate who is dedicated to helping Black women and families remix their plates for healthier food choices. She's also a football girl so don't look for her on Super Bowl Sunday because she will be offline and enjoying these snacks! Sign up below for email updates and if you have 20 minutes, listen to an episode of The Black Girls Eat Podcast.