Jump to recipe
Empanadas are becoming a favorite for quick and easy meals for my family. Trying to please a picky eater? All you need is the dough. Sometimes they are sweet and filled with apples and cinnamon. The ones I made today are savory with tofu and mushrooms.
What's really fun about making these empanadas is that you can make a a dozen at once. That's great if you are feeding 2-3 people and even better if it's just you. I say that because if you make a large batch, you can freeze them and have them whenever you want to. And did I mention that they are super kid friendly?
If you've been here before then you know I love history. Of course I had to do the research to find out just where the empanada was born. The credit goes to Spain but you can of course find them everywhere now. I like this recipe because:
Tofu is a great source of protein and contains all nine essential amino acids
Black Beans are a great source of fiber which keeps us feeling satisfied.
Mushrooms are low in calories and a great source of immune strengthening Selenium.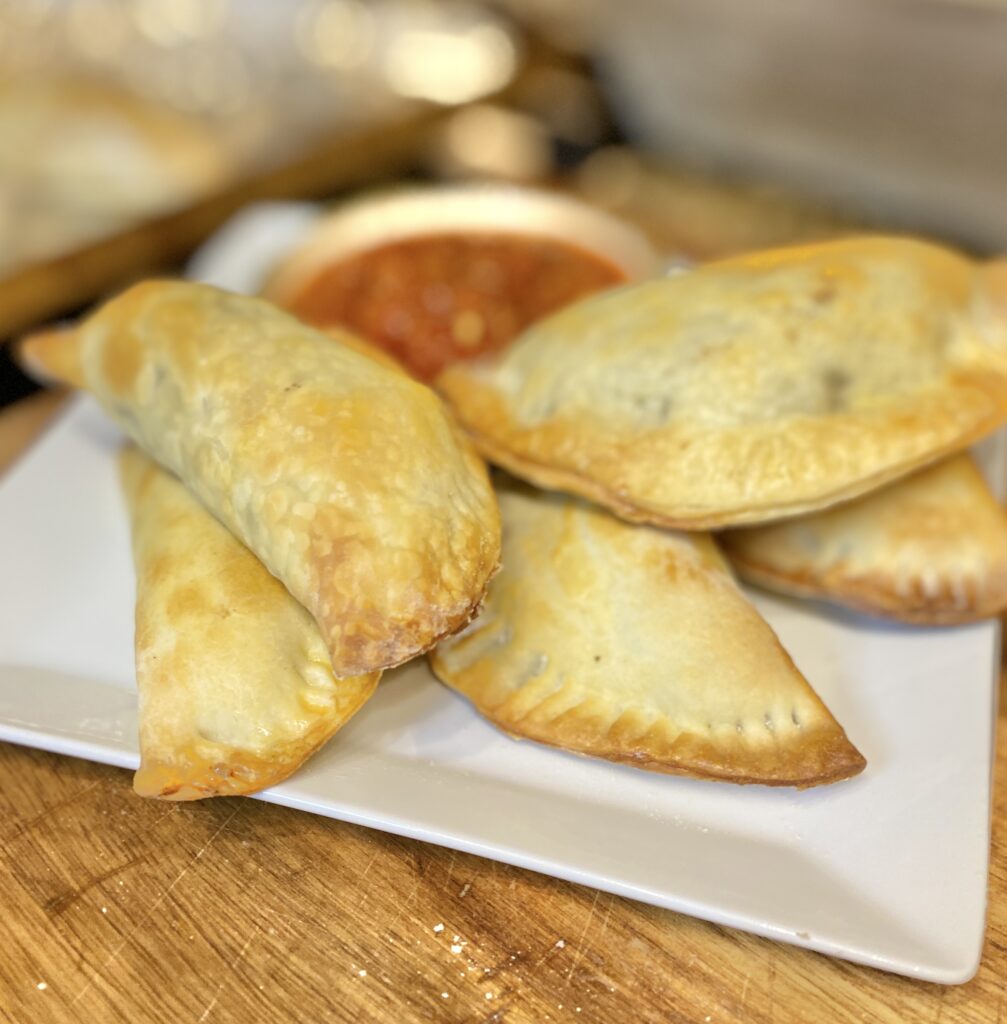 These little hand held pastries actually saved me during one my first girls' night out moments. I had just decided that I would be moving toward more plant based options. I was thrilled to find them on the menu stuffed with veggies. It inspired me to start making them at home. I was also inspired because not everyone in the house is on the same food plan. As a result, sometimes I make them with meat and cheese for others but I'm always good with meat free and non-dairy options.
Why I Love Empanadas
Empanadas are easy to hold in one hand
Picky eaters and little ones have fun making them and eating them
You can get really creative and stuff them with your favorite foods.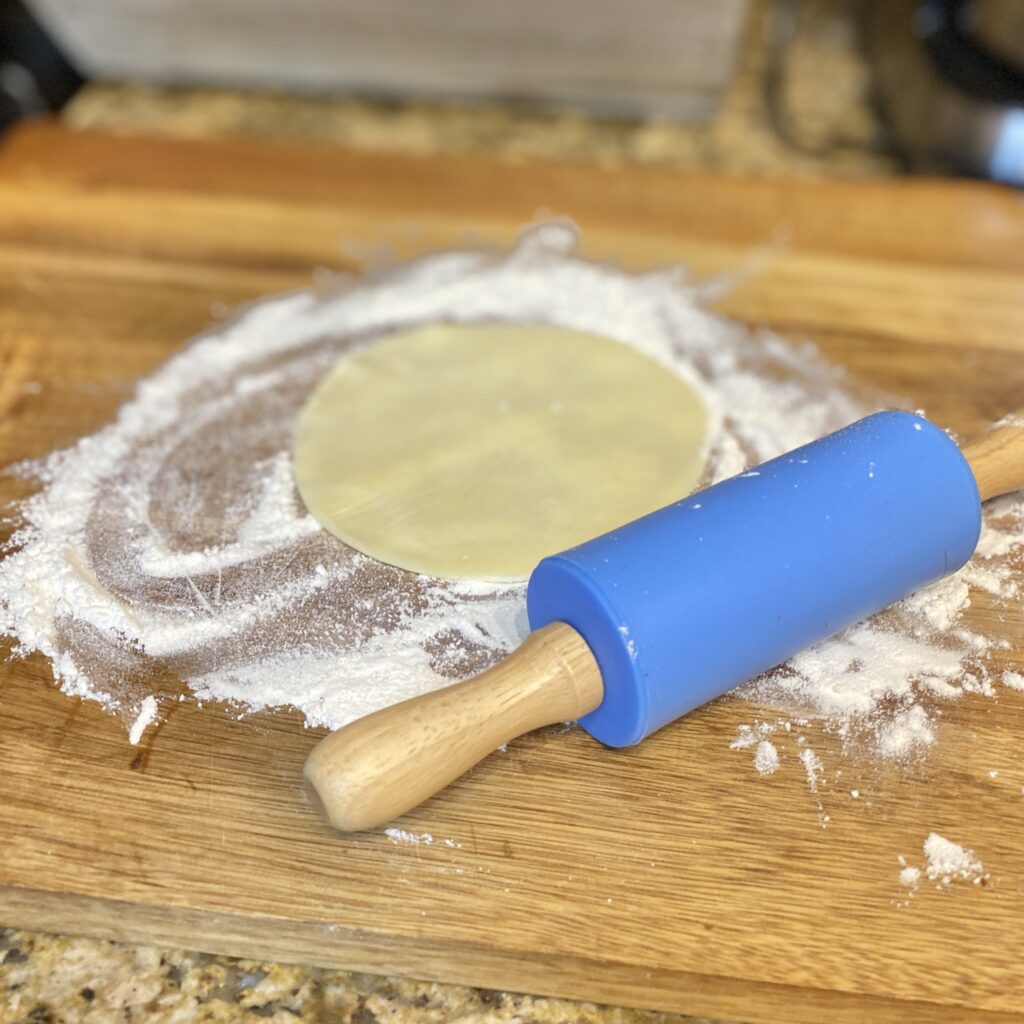 LA Dunn is a plant-based advocate and a darn good Spades player. If you want to learn more about Black Girls Eat, sign up below to stay connected. While you are here, check out the Black Girls Eat Online Store and maybe check out this recipe for a Pumpkin Spice Latte.
Tofu and Mushroom Empanadas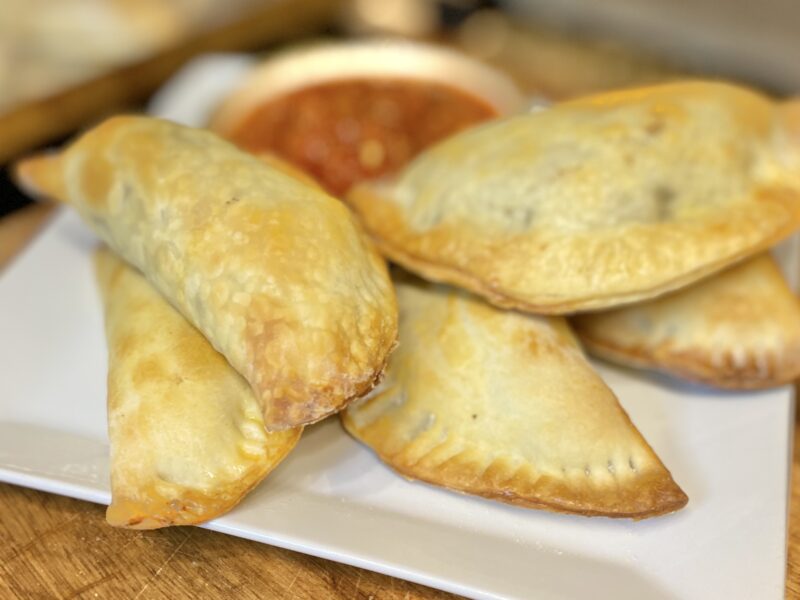 Ingredients
1 package ready made empanada dough
2 cups firm tofu-drained and cubed
1 cup cooked mushrooms
1 cup vegan shredded cheese
1 cup black beans-rinsed and drained
1 tsp onion powder
1 tsp garlic powder
1/2 tsp pepper
1/4 tsp salt
1 egg
2 tbs water
Instructions
Pre-heat oven to 375. Heat a frypan or skillet on medium with 2 tbs of water. Add mushrooms and cook until done. Drain and dice tofu into cubes. Drain and rinse your black beans.
Add mushrooms, tofu, black beans, cheese and seasonings to food processor or blender. Mix well.
Create an egg wash by whisking egg and water together in small bowl. Separate empanada dough and roll it out a little bit on your table or cutting board. Brush the edges of the dough with egg wash. Add 1-2 tablespoons of filling to dough and fold over into a semi circle. Seal the edges with a fork. Repeat. Brush finished empanadas with egg wash before putting in the oven.
Place empanadas in oven and bake for 20-25 minutes or until golden brown. Enjoy with your favorite salsa or creamy avocado spread.