Jump to recipe
Who knew that anyone would become addicted to pumpkin spice lattes? For years, a latte was classic. Just a cup of espresso and steamed milk. A classic. But then pumpkin season came along and changed everything.
Well that's not really true. The folks at Starbucks came along and changed the game. The legend is that the team was drinking coffee and eating pumpkin pie when the thought of combining the flavors came together. And to think, I'd been adding cinnamon and nutmeg to coffee for years to my latte without much fanfare!
Returning to the Office?
Like most, I have been working from home for the past year. Many of us may return to the office in September but that doesn't mean we will return to our regular routines. I saved lots of time and money in by not hitting up the coffee shop on my way to the office every day.
When considering your budget, consider that these drinks ain't cheap. The average cost of this hot and yummy beverage is four bucks a serving. The pumpkin spice latte is usually popular from September through December. So you could $500 or more in about twenty weeks.
If you continue to work from home, you will appreciate stepping up your own barista skills to make this fall favorite. Did I mention how much time you would save by not having to actually go out and wait online for one of these yummy lattes?. Come on! Give it a go. Follow this recipe and make your own.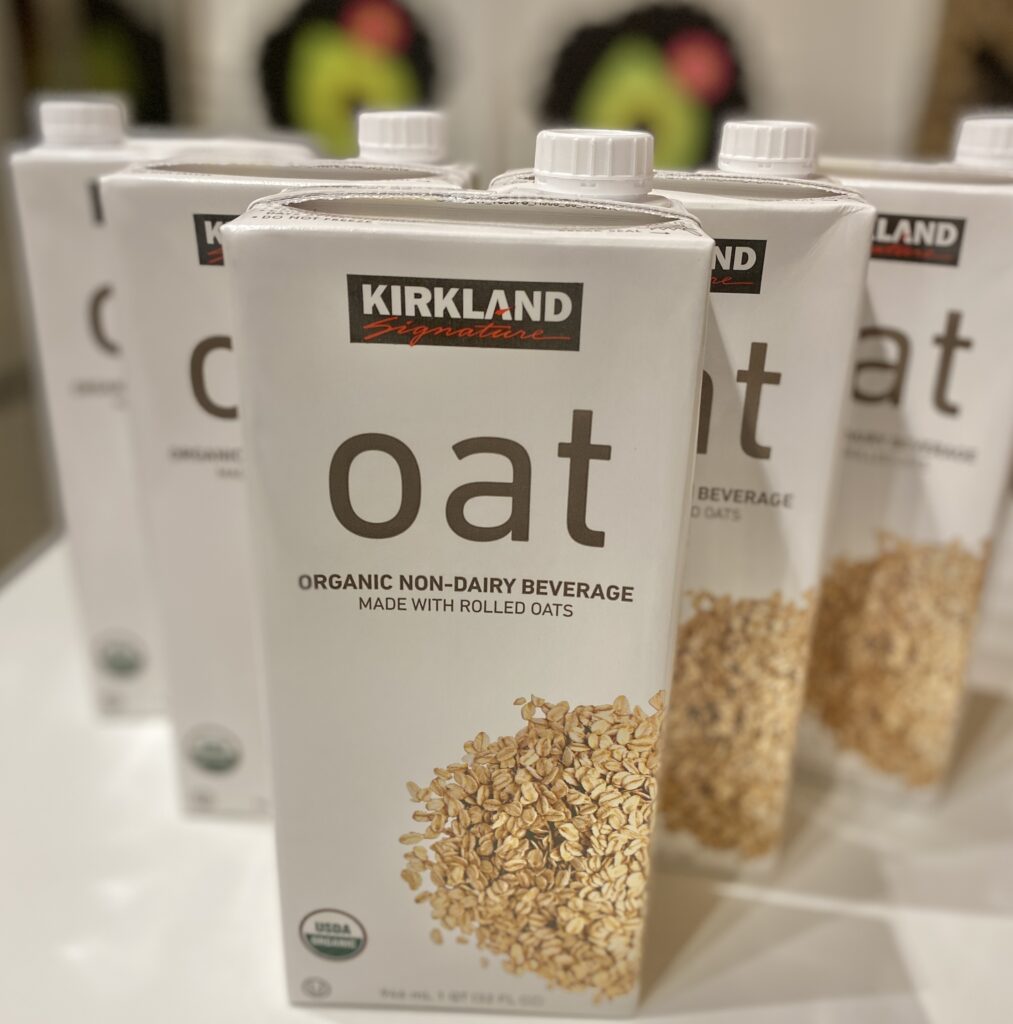 That's a Latte Sugar
If you need further argument for making your own pumpkin spice latte, consider the sugar. A medium PSL from Starbucks has 50 grams of sugar and the ones from Dunkin Donuts have similar sugar levels. I'm no dietician but I'm sure that those numbers are outrageous.
This recipe works for vegans and vegetarians alike and highlights the spices that we normally find in our pumpkin and sweet potato pies. Here are some final notes:
I use oat milk but feel free to use whatever milk you like.
This recipe makes one 14 ounce serving so choose a large coffee mug.
Start with a really good and strong coffee. In NYC we like Cafe Bustelo.
Don't have a ready made blend? Try a mix of cinnamon, nutmeg, ginger, cloves and even allspice.
Make your Pumpkin Spice Latte and enjoy with one of my favorite Bundt Cakes.
LA Dunn is a plant-based advocate who is still showing off all of the fresh basil that has grown in her garden this summer. Happy to have you hang out on the site. Visit the Black Girls Eat Online Shop to check out the merchandise or sign up for the 5 day email class: Introduction to Plant-Based Nutrition.
Want to try plant based meals delivered directly to you? Check out Splendid Spoon soup & grain bowls, noodles, and smoothies. Sign up below to stay connected!
Easy Pumpkin Spice Latte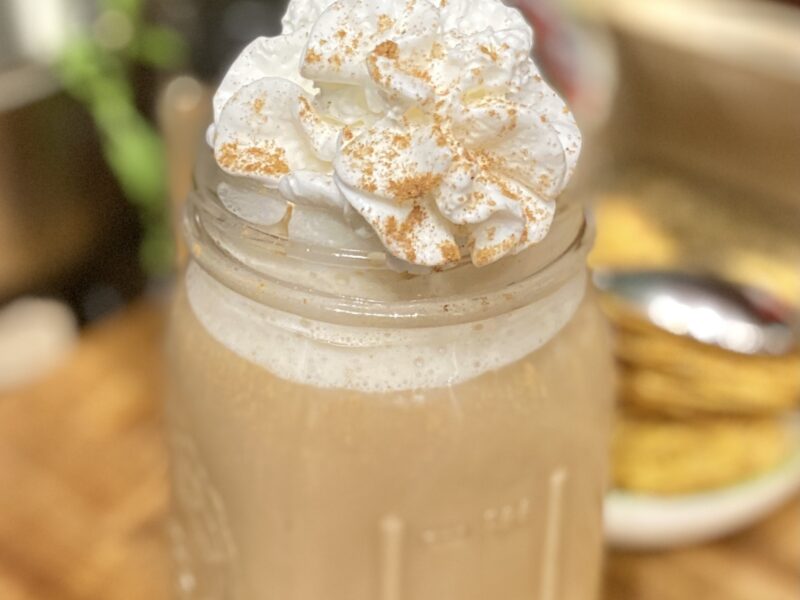 Ingredients
8 oz Brewed Coffee
6 oz Oat Milk (Or Your Choice)
2 tsp pumpkin spice blend
2 tsp cane sugar
2 tsp vanilla
Top with your fave whipped cream!
Instructions
Place all ingredients into a small saucepan and stir on low. Allow the mixture to heat up but not boil. Pour into a large mug and top off with dairy or non-dairy whipped cream. Add a dash of your pumpkin spice blend.