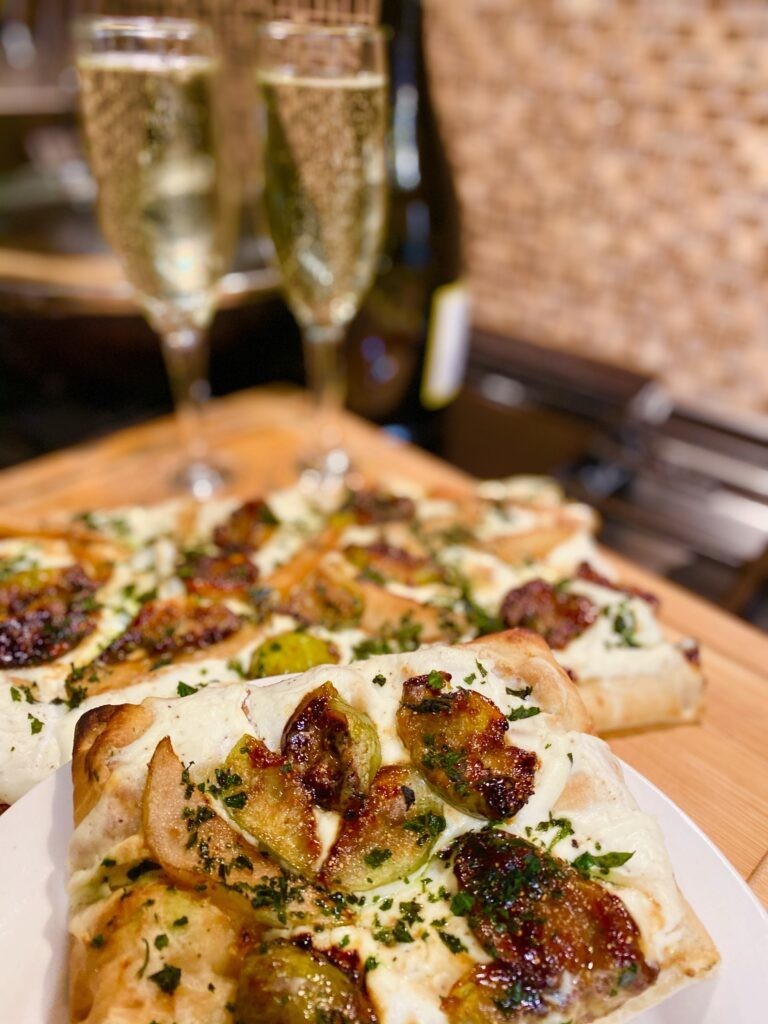 Pizza is one of those foods that lives on the hit list at my house. No matter what we are doing, we are always down for pizza. I have become fascinated with the variety of ready made crusts now available in the supermarket. The fact that I don't have to actually make pizza dough is what gets me going every time.
Being Fancy
I used to be plant-curious. Life now is plant-focused. Our old pizzas consisted of pasta sauce, mozzarella cheese and pepperoni. Our refrigerator is packed with vegan cheese and I skip the pepperoni. Today you can find all kinds of goodness on our pizzas including spinach, sun dried tomatoes and mushrooms. We realize that we like all kinds of toppings and we have a really good time making up new combinations.
Pear and Fig Pizza
I spent a weekend with some friends and stopped by a Farmer's Market. Local produce usually means something new in my basket. The challenge is to choose a new fruit or vegetable on each visit. That's why this last visit found me picking up figs and pears. I am very familiar with pears. Figs and I had not met. I grew up on Fig Newtons but that doesn't count. Shout out to the folks at The Spruce Eats for the inspiration. As a result, the pizza came out great and it is definitely something that I will make during the holiday season.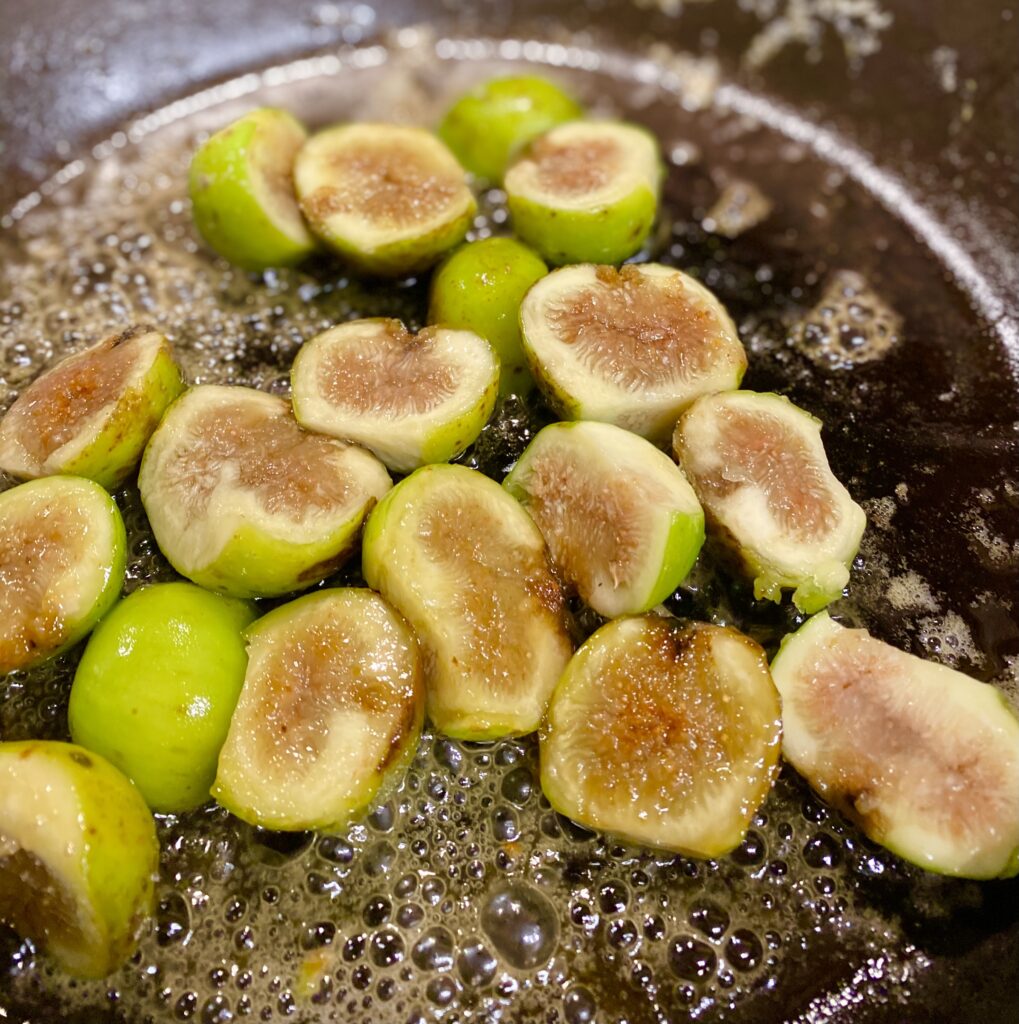 Ingredients
Figs- I bought a 12 count package of Figs
Pear- You need one. I'm using D'Anjou
Honey or Agave- 3 Tbs
Plant Based Butter- 3 Tbs
Ricotta Cheese- 1.5 cup- I'm using vegan ricotta
Salt and Pepper- a dash of each
Basil- I used for garnish and flavor. Add as much or as little as you like
Ready made pizza crust or ready made flat bread crust
Making the Pizza
Heat your oven according to the directions on your pizza crust. I'm using Wellsley Farms Traditional Pizza Crust which takes ten minutes in an oven set at 400 degrees. Slice the figs into quarters and slice the pear into strips. Heat honey/agave and butter in a pan and add the fruit. Let it simmer on low heat. The fruit will break down and look sticky.
Add your ricotta to a bowl and add the salt and pepper. Use your hand mixer to whip it for about a minute. Spread the ricotta onto your pizza crust and add the fruit. Alternate between the pear and the fig to ensure that you get a good mix of both when you bite into your pizza. Garnish with basil and place in the oven. Enjoy!
LA Dunn is a plant-based advocate who believes that everything is better with Prosecco. Visit the Black Girls Eat Online Shop and check out the easy 5 day Intro to Plant-Based Nutrition class if you are thinking about going from plant-curious to plant-focused. Sign up below for updates.