Jump to recipe
Spicy sweet potato hummus. I just love the sound of it. The actual recipe has been around for awhile but not for me. In my house, this twist on the traditional is truly the next best thing. The fact that I don't have to wait until Thanksgiving to use a sweet potato is even more fun. This hummus recipe was easy to make and once we tried it, we could not stop eating it!
Hi-five to Jenné Clairborne of Sweet Potato Soul for this one. I received her cookbook as part of a Secret Santa gift last year. I love cookbooks because they help keep the meals diverse. There's never a dull moment when a good cookbook is nearby. Of course, I use cookbooks as a guide which is why I call my version, Spicy Sweet Potato Hummus. The blend of fennel seeds and cayenne is magic. All at once spicy but then sweet and back to spicy. Insane!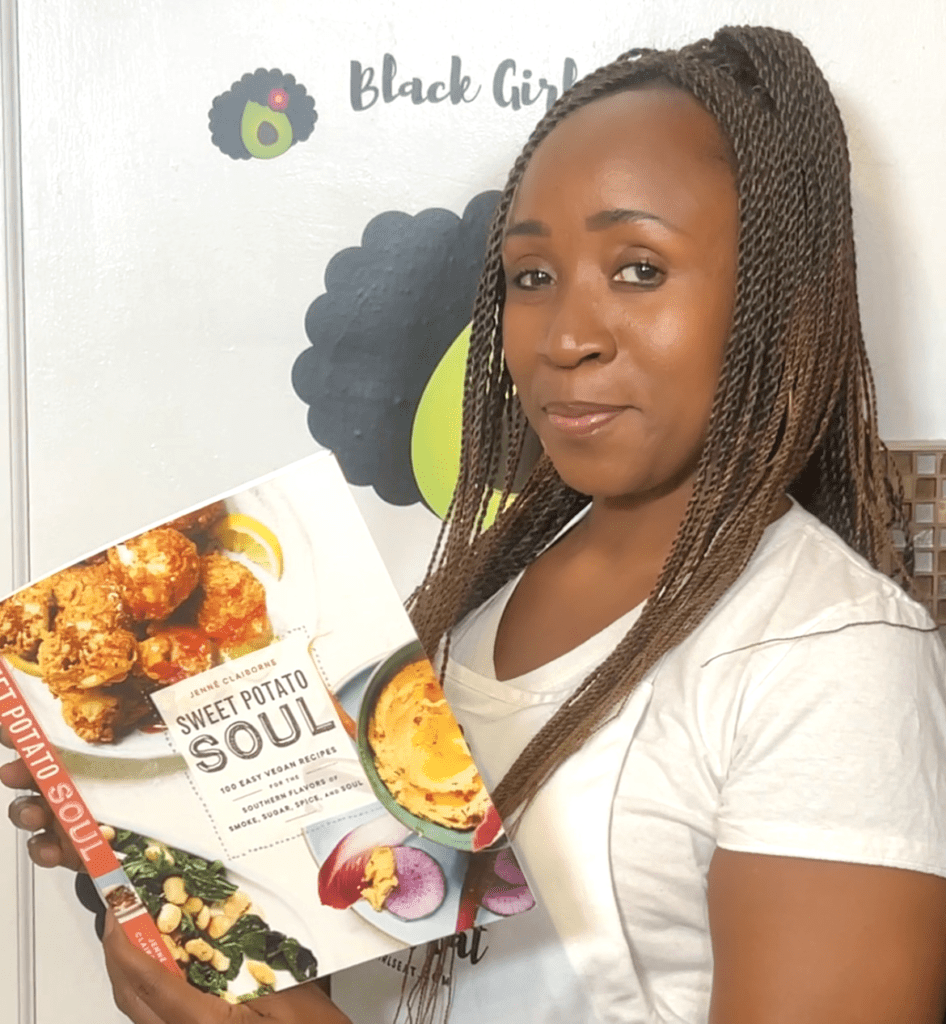 Spicy Sweet Potato Hummus For the Win!
The truth is, the combination of sweet potatoes and chickpeas make this hummus a nutritional winner. Check out the benefits of each below:
Sweet Potatoes
We love that deep orange color because that means that beta-carotene is on the scene. Beta-carotene converts to Vitamin A which supports healthy heart and lungs. Sweet potatoes are a great source of fiber. Fiber can lower cholesterol which helps to reduce the risk of heart disease.
Fiber also helps us to feel full which means we might not feel hungry soon after eating. This spicy sweet potato hummus also offers lots of Vitamin C and Vitamin E. Great for the immune system and great for healthy hair and skin.
Chickpeas
Chickpeas have been around for more than 7,000 years. Did you know you can also find them in the market as garbanzo beans? This spicy sweet potato hummus recipe gets a high dose of protein from its chickpea partner.
Chickpeas are considered a complete protein because they contain all nine essential amino acids which are the building blocks that help our bodies perform and function properly. Both vegans and vegetarians appreciate getting all of that protein from a non-animal product.
I love the diversity of the chickpea. You can use them to make hummus of course but you can also use them to make falafel and roasted chickpeas. Choline, folate, magnesium, potassium and iron are also found in chickpeas. How's that for a powerful legume?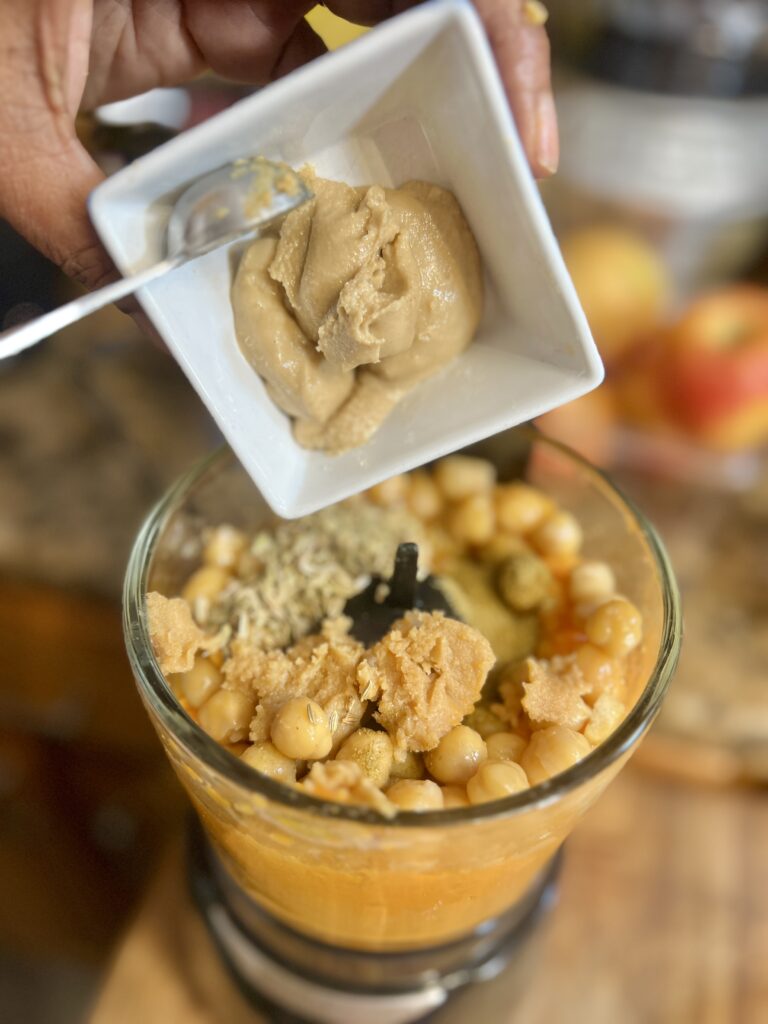 More Sweet Potato Recipes From Black Girls Eat
Before you get started on this spicy sweet potato hummus recipe, check out out some other sweet potato recipes right here on the Black Girls Eat website.
My Recipe Is Different
Just wanted to say that my recipe differs a bit from the original. I use minced garlic instead of a garlic clove and I boiled my sweet potato instead of roasting it. It was still an incredibly yummy and spicy sweet potato hummus. Have fun!
LA is a plant-based advocate from the Bronx who is having a good time adding more plants to her plate. This spicy sweet potato hummus is perfect example of that. Follow on Instagram @blackgirlseat and sign up below to stay connected.
Spicy Sweet Potato Hummus

Ingredients
1 15oz can of cooked chickpeas (drained and rinsed)
1 medium sweet potato (roasted or boiled)
1 tbsp fennel seeds
3 tbsp tahini (ground sesame paste)
1 tsp ground cumin
1 tsp minced garlic
1 tsp lemon juice
1 tsp balsamic vinegar
1/2 tsp cayenne pepper
2 tbs water
Instructions
Slice and place sweet potatoes into your food processor and blend well. Add chickpeas and continue to blend. Add all of the seasonings and water and blend until smooth and creamy. Makes about 2.5 cups.
Enjoy with store bought pita chips or make your own. You can also serve with tortilla chips or use the hummus as a sandwich spread.
Recipe not found