Jump to recipe
Spinach is almost always in my fridge. It's my favorite leafy green veggie and I like it hot or cold. I woke up late today and panicked. I went to bed and forgot to put lunch together. Can you relate? I just did not want to go to the office and order fast food. Thank goodness for spinach.
One strategy for getting more veggies on your plate is to buy them. It sounds simple but it's true. Once I started shopping differently, I spent a lot of time in the produce aisle. Mushrooms became a favorite once I started leaning away from animal products. Did you know that there are over 10,0000 known types of mushrooms in the world? At least 600 of them are edible. I like Shitake, Portabello and Crimini. That's probably because those are the ones I see in the store all the time.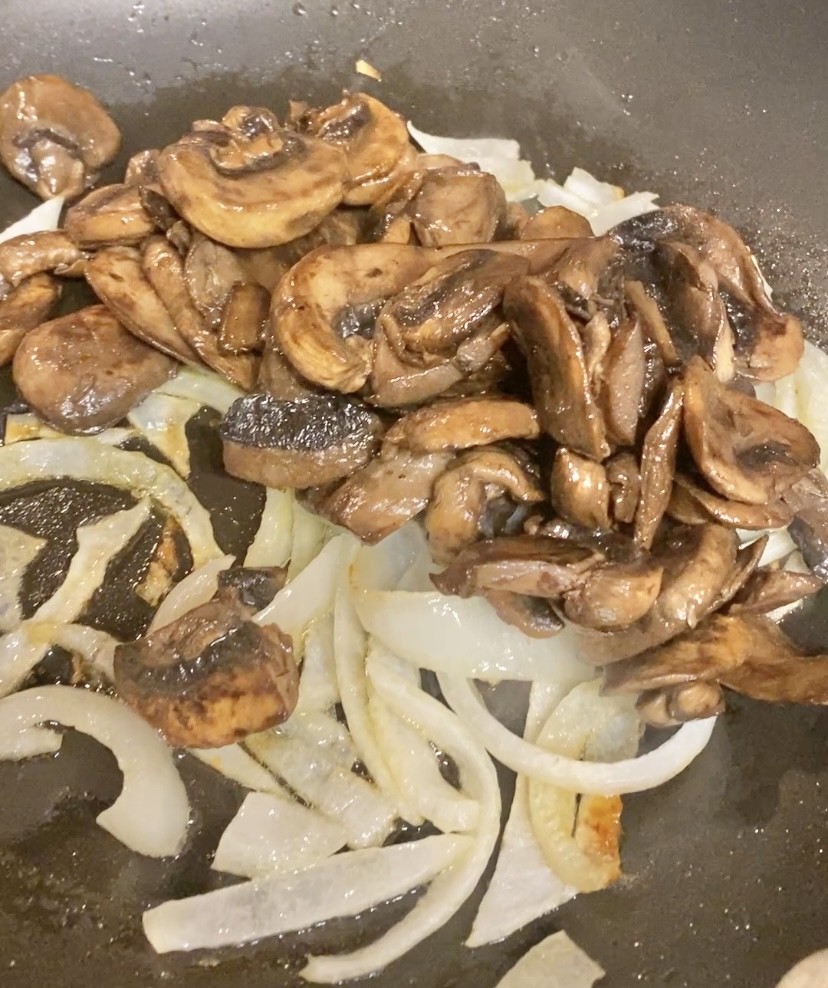 Spinach is Definitely a Superfood
Spinach provides a powerhouse of nutrients. When Popeye wanted to get stronger, he did not reach for a burger. All he needed was a couple of cans of spinach. Yep. I would say that he was one of the first plant based advocates!
Ask your nutritionist but I don't think anyone could go wrong with adding more spinach to their plate. Check out all of the reasons why I love this vegetable:
Great Immunity Booster: Spinach offers a great source of Vitamin A which so needed to support the functioning of our heart, lungs and kidneys. It is also needed to support good eye health.
Spinach can help with inflammation which means it can be a weapon in the fight against arthritis and asthma.
Eat your vegetables and hydrate with spinach. This leafy green is 93% water.
Heart health begins with a handful of spinach. A daily cup of raw spinach could help your heart fight disease.
Get your iron on with spinach. Iron helps to carry oxygen to the cells in our body.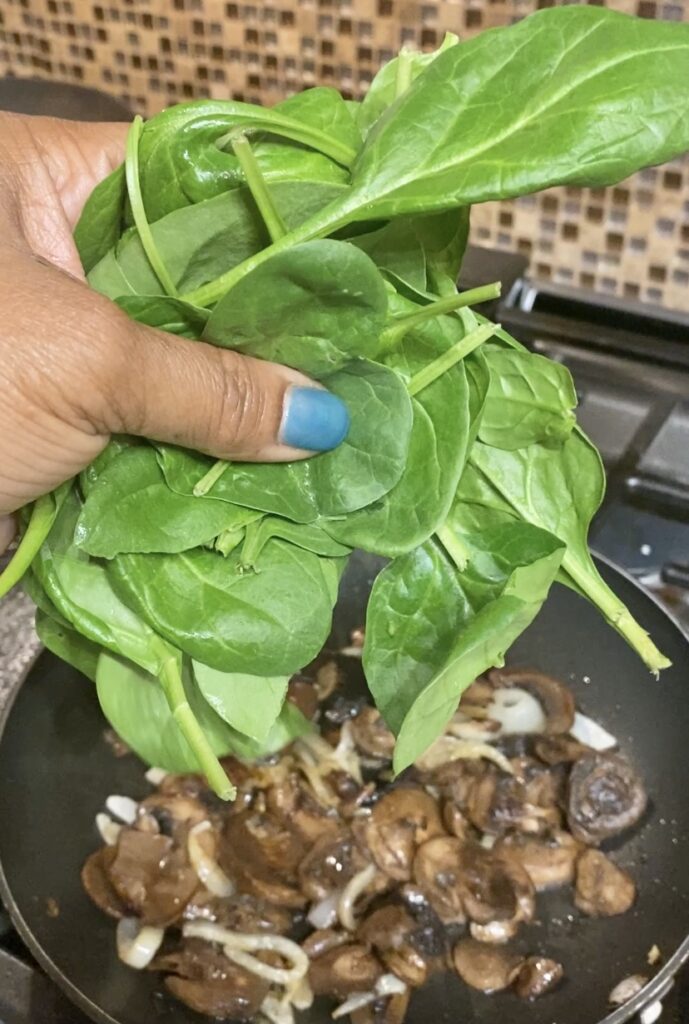 What's awesome about this warm spinach and mushroom salad is that it takes just a few minutes to make. It looks good and tastes good. That's what my plant-based life is all about!
LA is a plant-based advocate from the Bronx who is having fun remixing plates. To stay connected, sign up below. Spend some time on the site and check out the Black Girls Eat Online Shop. You can also learn more about the 5-day Introduction to Plant-Based Nutrition email class.
Warm Spinach and Mushroom Salad

Ingredients
2 cups baby spinach
1 cup sliced mushrooms
1 cup sliced onions
2 tbs olive oil
Dash of salt
1 tsp red pepper flakes
Instructions
Add olive oil to frypan or skillet and heat. Add onions and let them break down until they start to look clear. Add mushrooms and continue to cook until browned. Finally, add spinach and a dash of salt. Continue to stir all ingredients so that they blend well and remove when the spinach has wilted. Garnish with red pepper flakes.