Jump to recipe
Why Organic Waffles?
I love a weekend brunch with home made Belgian style waffles. I love to eat them even when it's not the weekend. They are larger and offer deeper pockets than traditional waffles. That makes them perfect for holding onto maple syrup and fruit. Like a good pizza, good waffles come from a good mix. I thank Abel James for influencing this recipe. His book, The Wild Diet, opened my eyes and helped me take a closer look at how food is manipulated. As a result, I've been moving away from processed foods and moving toward whole foods mostly because I am battling inflammation and body pain. My body might be reacting to additives and enriched products. So this recipe calls for organic flour. Today, I am intentional about looking for food and ingredients that have not been broken down or processed.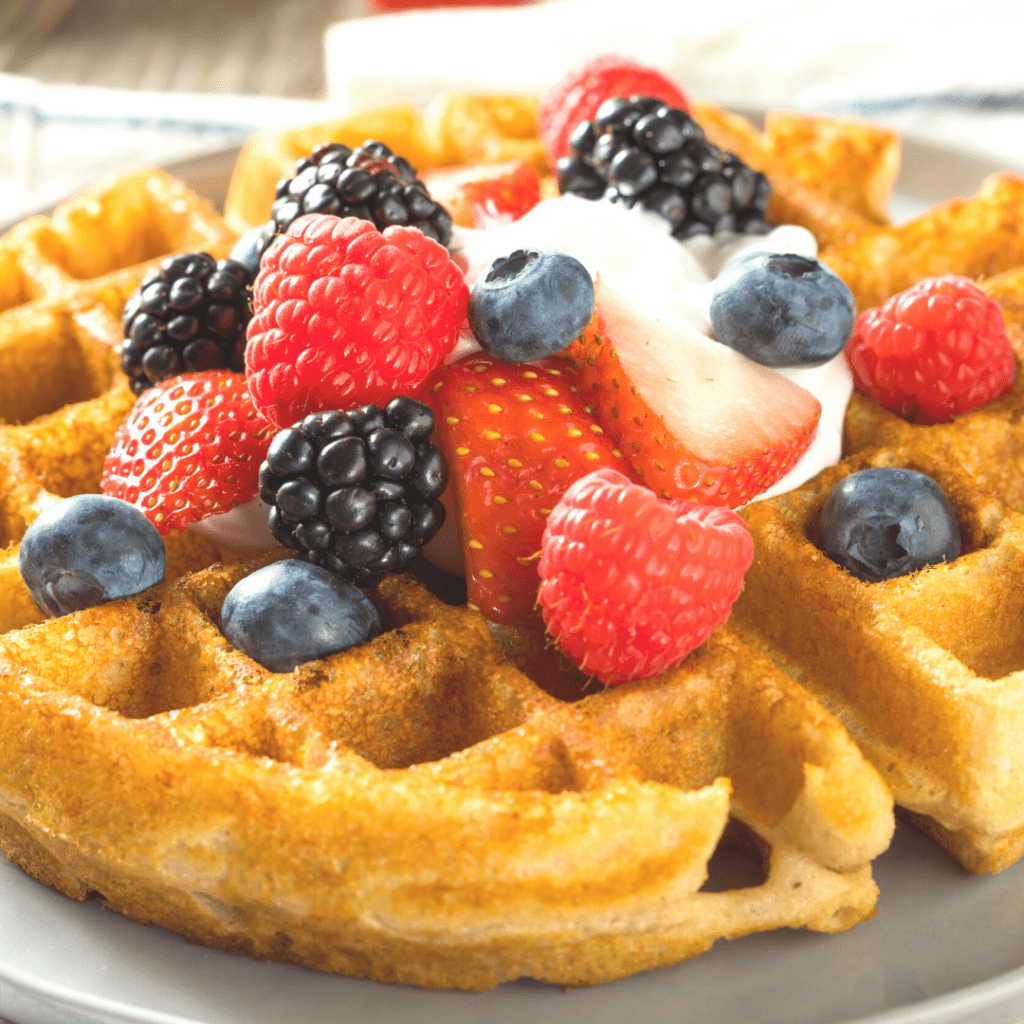 Add Water And Stir?
I have been on a food journey for the past couple of years. Waffles made up such a large part of my childhood breakfasts. It feels good to remix the recipe and make them for my family now. Back in the day, I didn't care if the waffles were in a box in the freezer. We also had the waffle mix made from a box that sat on top of the refrigerator. You just had to add water and stir!  Times have changed. I thought it would be much harder to make my own waffle mix so it was fun to overcome the fear of making something from "scratch". Here are few ways to remix your waffle mix:
Go Vegan- Swap out the 1/2 and 1/2 for Oat or Almond Milk and use plant-based egg and butter products
Be Flexible- If you don't have Organic Flour–swap it out for what you already have on hand.
Get Fruity- Skip the syrup and enjoy your waffles with naturally sweet strawberries and blueberries.
Have fun with this recipe and make it your own! Don't forget that August 24th is International Waffle Day!
Interested in having plant based meals delivered to you? Visit Splendid Spoon and use my code for $25 off Breakfast + Lunch or Breakfast + Lunch + Reset plans.
LA Dunn is a plant based advocate and always creates new house rules for Monopoly. If you have twenty minutes, listen to an episode of The Black Girls Eat Podcast and sign up below for your free copy of Plant Based: 15 Mistakes to Avoid. Sign up below for updates and announcements.
The Ultimate Belgian Style Waffles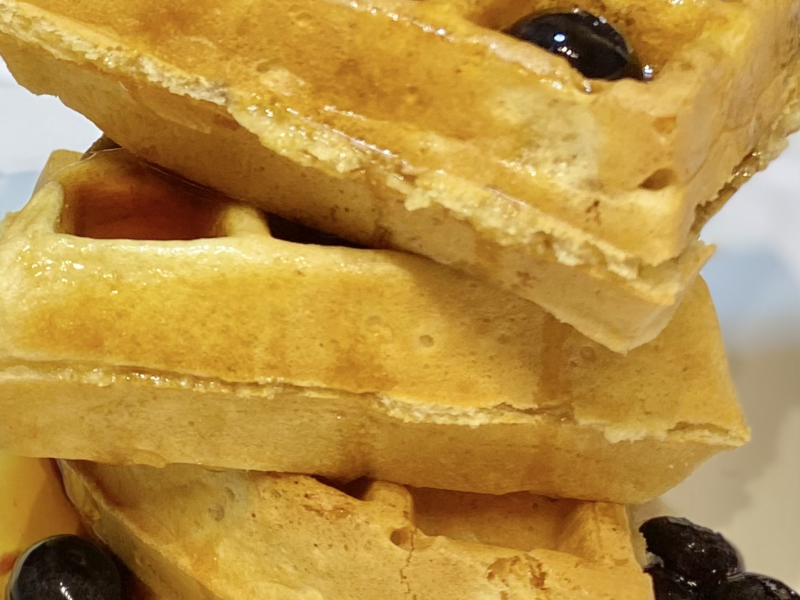 Ingredients
2 Cups Organic Flour
4 Tsp Baking Powder
1/4 Tsp Salt
1 Tbs Sugar
2 Eggs
1 3/4 Cups Half and Half
4 Tbs Melted Butter
2 Tsp Pure Vanilla Extract
Instructions
Heat your waffle maker according to directions.
Add all ingredients to a large bowl and blend well.
Pour mixture so that lower waffle plate is covered but don't over fill it
as the excess will pour out of the sides. Make one waffle at a time.
Continue until all of your waffle batter is done
Garnish finished waffles with your favorite toppings.