Jump to recipe
Honeynut squash is one of the newest veggies to land on my plate. Over the past few years, I've made a real effort to learn more about squash. Long gone are the days of ignoring them at the market. Sometimes you just don't know what you don't know. I have embraced Roasted Delicata Squash. I learned to make creamy pasta with Butternut Squash. Squash has been showing up in my house in all kinds of yummy ways. The honeynut squash was just waiting for me at the market.
The Result of a Great Challenge
Legend has it that the honeynut squash was invented on a dare. It seems that Chef Dan Barber of Blue Hill at Stone Barns challenged Michael Mazourek to create a new squash that tasted better than the butternut squash. Mazourek an associate professor in Plant Breeding and Genetics at Cornell University took him up on the challenge and in short order, the honeynut squash was born.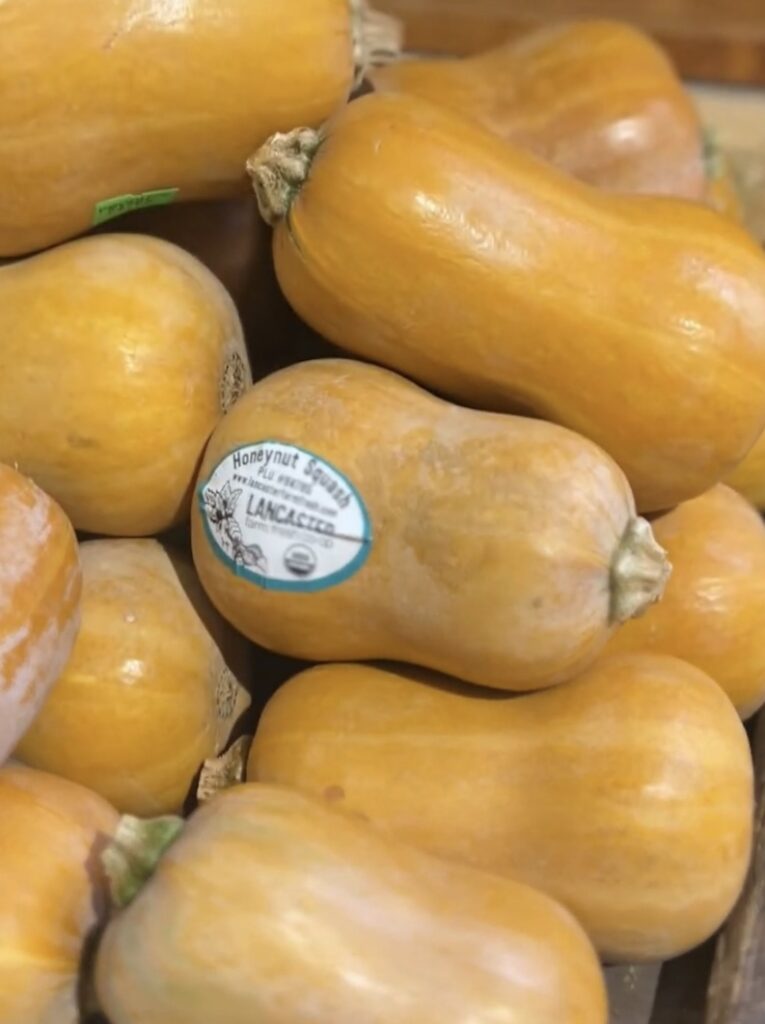 Honeynut Squash vs Butternut Squash
At first glance, you will notice that the honeynut squash is smaller than the butternut squash. I could literally hold one in the palm of my hand. Once you begin to peel the outer layer, you will also notice how deeply orange it is. It is estimated that the deep color is due to the fact that the honeynut squash offers almost twice the amount of beta-carotene than the butternut squash does. Beta-carotene is a powerful antioxidant that helps to protect our cells and we like that.
I absolutely enjoy roasting honeynut squash. The end result is sweet without the need for any kind of syrup or sugar. Because they are smaller than the butternut squash, it's easy to peel and roast a couple to take to the office for lunch. You can slice them into cubes and roast them or cut them in half. The half version allows you to stuff the squash with something like black beans and rice. That sounds like a great way to get more plants on your plate!
Perfect for Meatless Mondays
A lot of people ask me for ways to add more fruits, veggies and grains to their plate. This honeynut squash and pasta dish is perfect for meatless mondays or anytime that makes sense for you. One of the cool things I like to do is use a pasta with a good amount of protein like the ones made with chickpeas. This recipe is an easy one and might just become your next go to comfort dish.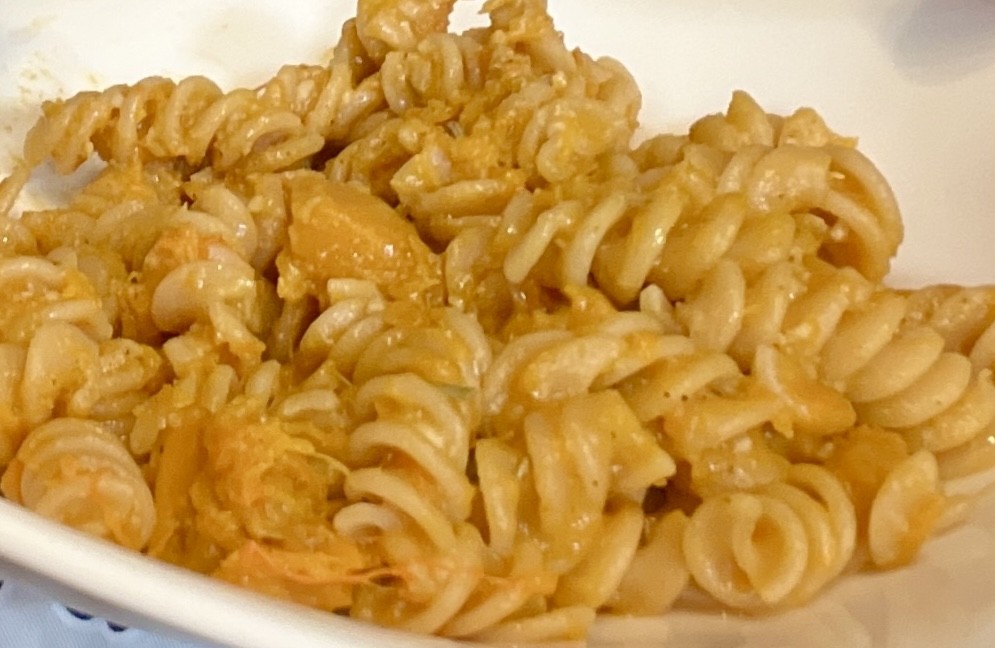 LA Dunn is a plant-based advocate who now loves discovering new versions of squash. Feel like going from plant-curious to plant focused? Check out the easy 5 day email class: Introduction to Plant-Based Nutrition. Don't forget to sign up below for news and updates.
Honeynut Squash Pasta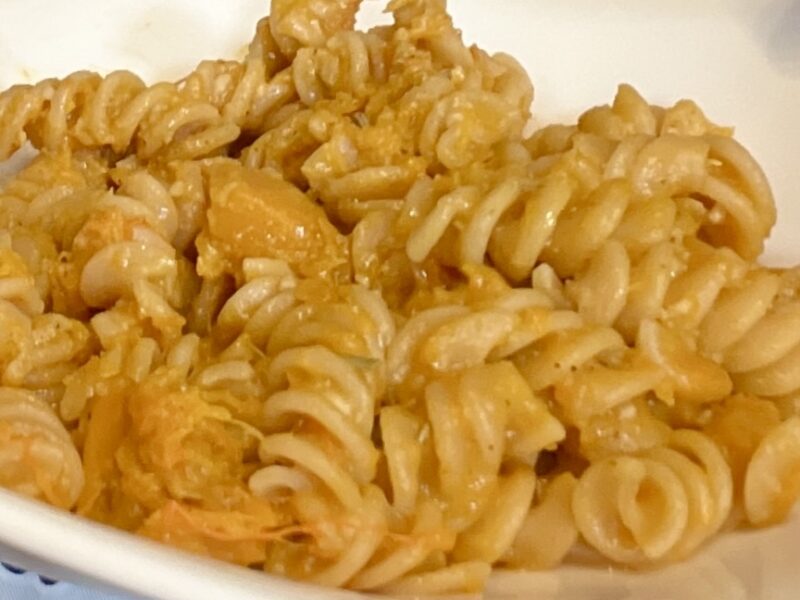 Ingredients
2 tbs butter
2 cups honeynut squash (peeled, seeded and cubed)
1/4 tsp black pepper
1 tsp rosemary
1 tbs minced garlic
1/4 tsp nutmeg
6 oz milk
16 oz pasta
2 ounces parmesan cheese
Instructions
Bring a pot of water to boil and cook your pasta according to package directions.
Add butter to a medium saucepan and melt using medium heat. Add cubed honeynut squash and cook until tender. You should be able to smash the squash with a fork or spoon. Add black pepper, rosemary, minced garlic and nutmeg. Stir well. Add milk and cheese and stir until creamy. Add pasta and coat well.
Note: Make it vegan! Swap out milk, butter and cheeses for your favorite non-dairy products.