Jump to recipe
Delicata is just how it sounds. It's delicate! Of all of the squash I have discovered in the past couple of years, this one is a fave. Once roasted, the hard outside becomes edible. Yes, I was shocked too! You can roast the whole squash and eat the whole squash. How awesome is that?
Roasted delicata tastes sweet and nutty. It is classified as a winter squash which for me on the East Coast means it's available from around September through early winter. I'm not really sure if that's completely true because I picked these lovelies up in April. If you are lucky enough to find a few of these, grab a couple and get ready for a brand new treat.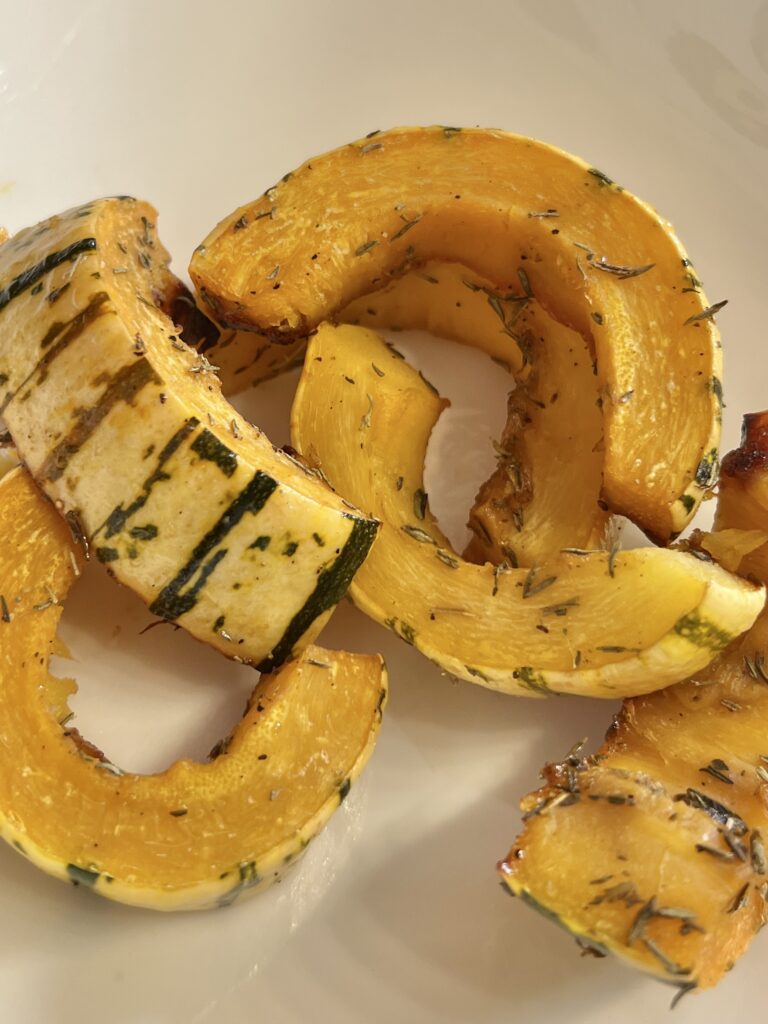 Getting to Know Delicata
You can recognize the delicata because it has an oblong shape. They are warm white and yellowish with green stripes. They really stand out in the produce section. I have gone from ignoring delicata at the farmer's market to being addicted to them. Lately, I have really been on a mission when it comes to squash. Adding squash to my diet has definitely increased the amount of veggies on my plate.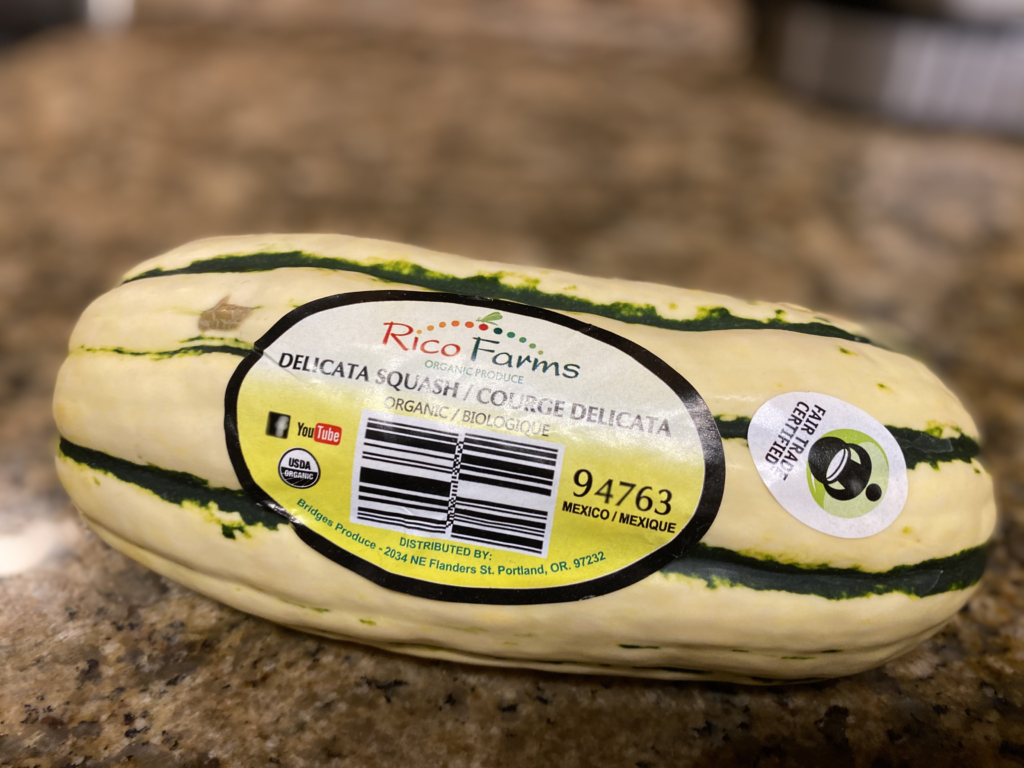 For years, I would walk past all squash at the farmers market. I can't imagine doing that now. Delicata squash is the perfect compliment to any meal. You can add them to salads or eat them alone. Delicata offers a powerhouse of potassium. It's also a great source of fiber, vitamin A and vitamin C. And guess what? You can eat the skin! Oh yeah…I said that already.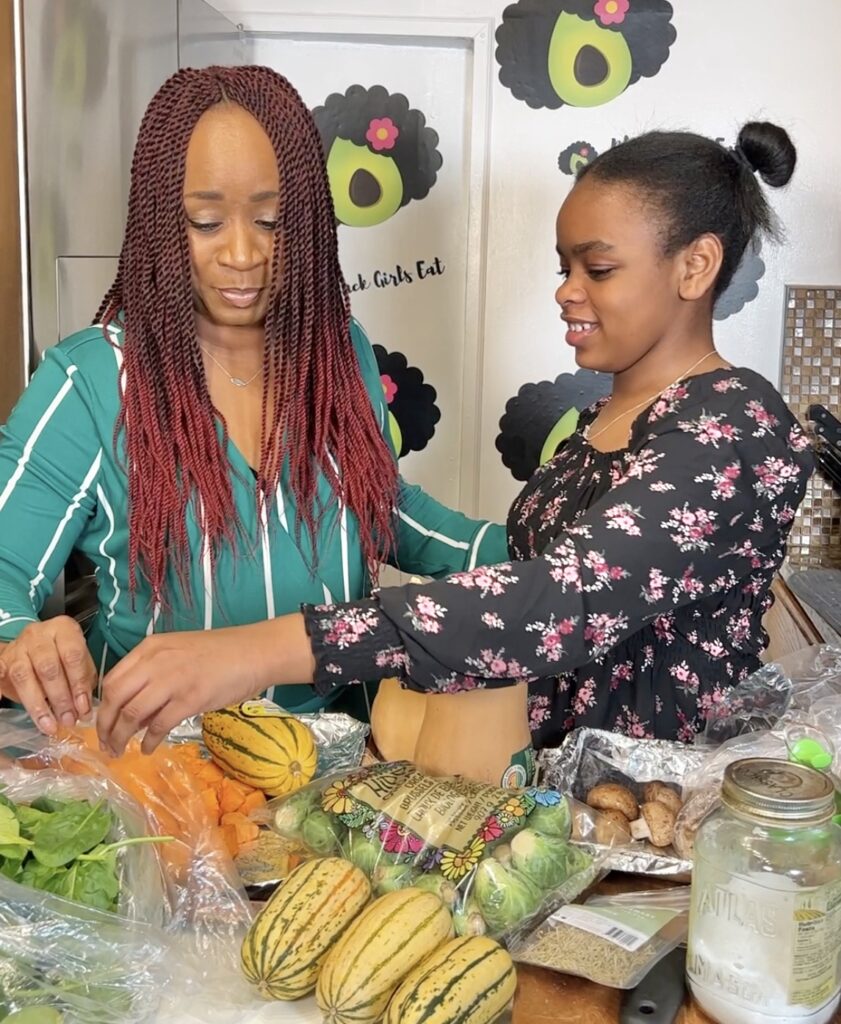 Here are some cool ways to enjoy delicata squash from around the web:
Roasted delicata is simple. I add a maple syrup and dried thyme. Try my recipe and then make it your own with your favorite seasonings.
LA is a plant-based advocate who is having fun trying new veggies. Have you tried the Roasted Mushrooms? Want to learn the basics about plant-based nutrition? Try the easy 5 day class: Introduction to Plant-Based Nutrition and be sure to sign up below for updates!
Roasted Delicata Squash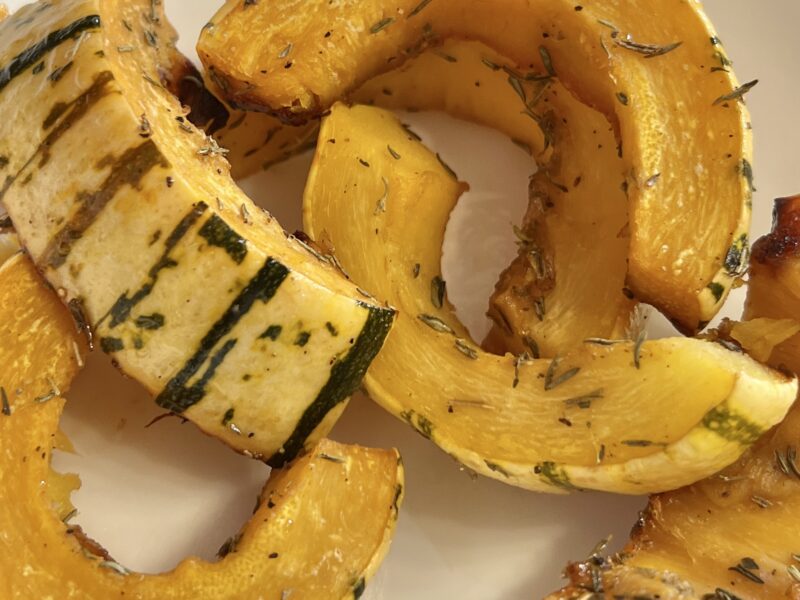 Ingredients
2 medium delicata squash
1 tsp dried thyme
1 tsp salt
1 tsp pepper
3 tbs maple syrup
Instructions
Pre-heat your oven to 425. Rinse the Delicata squash. Use a vegetable scrub brush if you have one. Since you will be eating the skin, it's important to make sure it's really clean.
Slice the ends of the squash off and discard. Cut the squash down the middle and get rid of the seeds on the inside.
Slice the squash into 1 inch semi-circles. Place on a cookie sheet covered in foil or parchment paper. Drizzle maple syrup and add seasonings to the squash. Massage until all of the vegetable is coated well.
Bake for 20-25 minutes. Serve alone, as a side dish or in a salad.