Jump to recipe
Roasted mushrooms did not make it to my plate until I was a full grown adult. As a kid, roasting anything was not really the norm. Our oven worked over-time on cake, cornbread and baked meats but never for vegetables. It sounds silly now but I don't ever remember anyone being excited about turning the oven on for a tray of veggies.
I have met a lot of people who won't give mushrooms a chance. Some say they hate the texture. They even say that they taste rubbery. I will admit that I became intimately aware of the mushroom via my mom's cabinet. There were always 2 or 3 cans that hid behind even less exciting cans of peas and carrots. You would find them sporadically in rice or sometimes in a sauce.
Fresh Roasted Mushrooms Make a Big Difference
Getting away from canned mushrooms and even those in a jar made a big difference for me. If you happen to have those on hand, they are perfect for soups, pizzas and pasta dishes. But if you want to have fun with roasted mushrooms, then fresh is the way to go.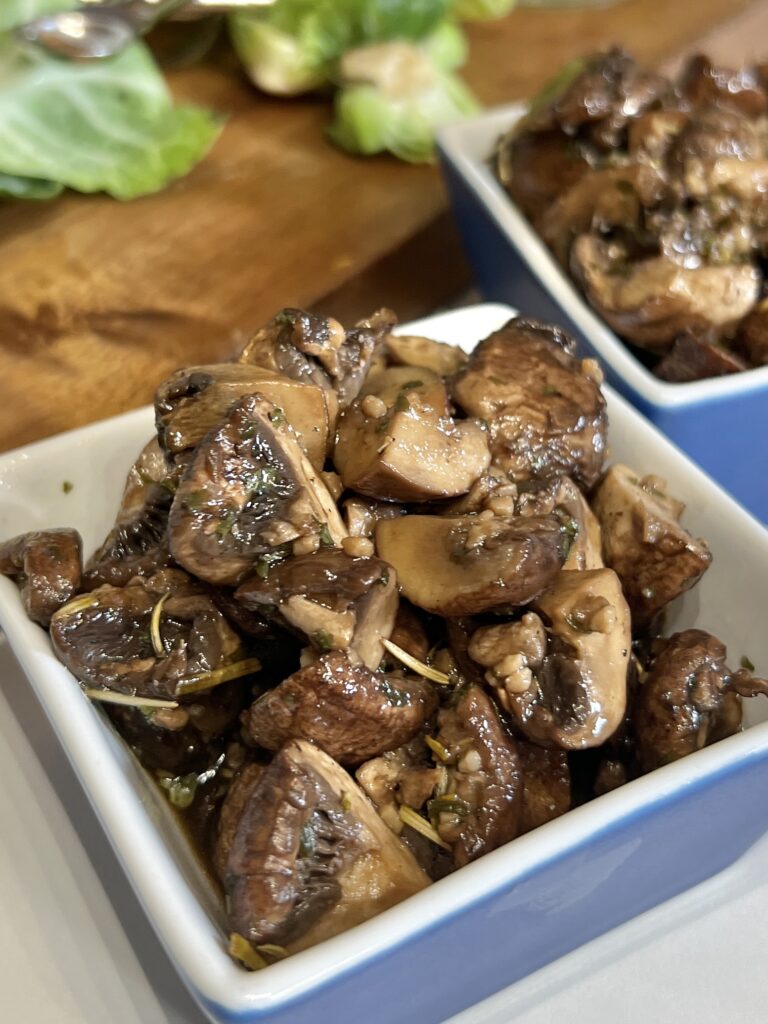 I like to use cremini mushrooms which are also known as baby bella. They are in between the traditional white and the portabella mushroom. I like that they have a nice brown color and meaty texture. The cremini version slices nicely and they do a great job of absorbing whatever seasonings you add to them.
Roasted mushrooms are a great source of the antioxidant, selenium. Selenium helps protect our cells and keep them healthy. They are also low in calories and free of fat, cholesterol and gluten.
Introduce a New Side to the Dinner Table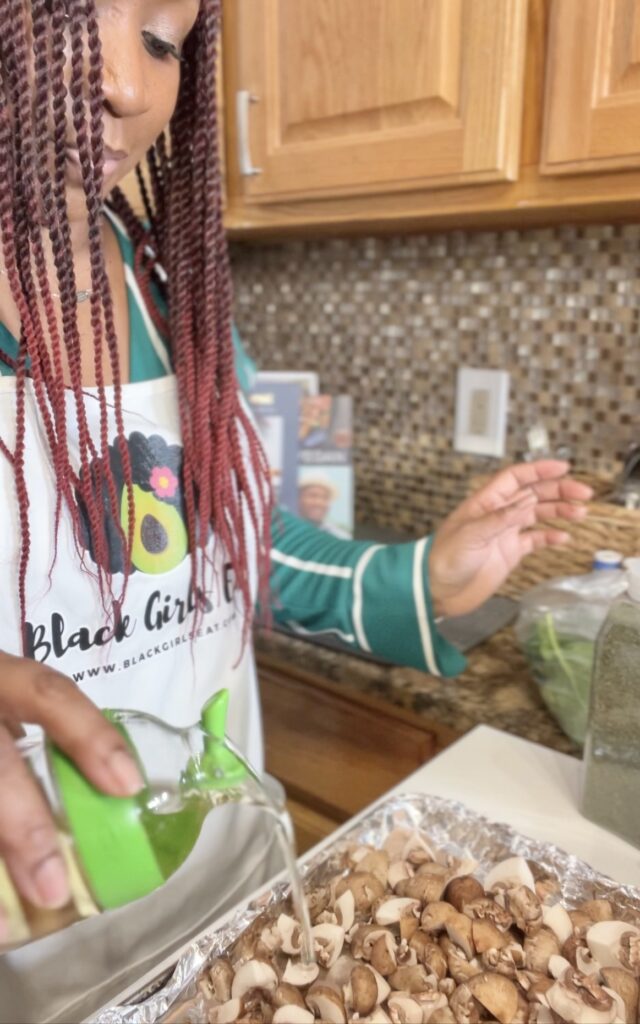 Let's face it. Trying new foods can be tricky. Revisiting foods that you have already decided to hate is even trickier. That could very well be the case with roasted mushrooms. I speak from personal experience. I have just re-acquainted myself with Brussels Sprouts after more than two decades of avoiding them!
This recipe for roasted mushrooms is easy. I drizzle balsamic vinegar and honey for a burst of flavor. Once I make them, I have them over a bowl of rice or as a side to compliment other vegetables on the plate. If you are feeling like a little kick, you can always sprinkle a bit of red pepper flakes at the end. Make it yours and have fun!
LA is a plant-based advocate who enjoys helping Black women figure out how to add more plants to their plate. If you want to go from plant-curious to plant-focused, try the 5 day email class: Introduction to Plant-Based Nutrition. While you are here, check out the Black Girls Eat Online Shop and sign up below to for updates.
Roasted Mushrooms With Balsamic and Honey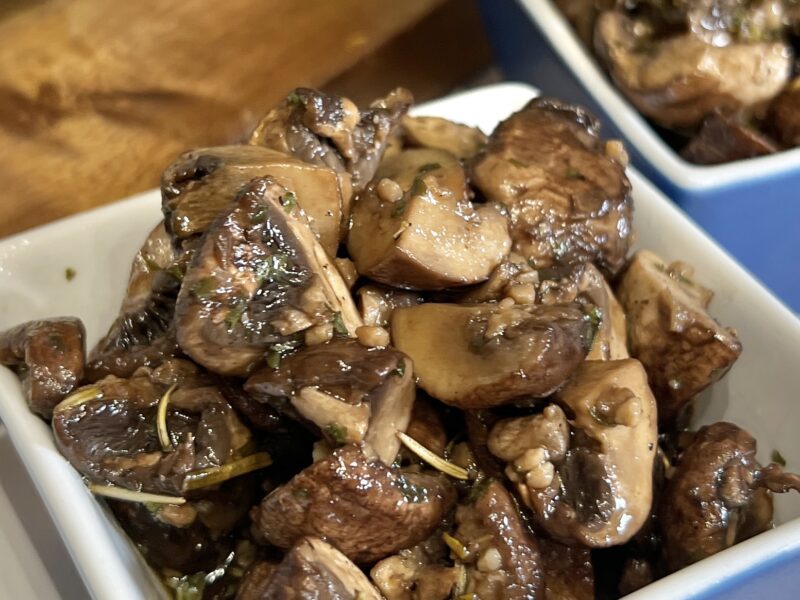 Ingredients
2 cups cremini mushrooms
1/4 cup really good olive oil
1/4 cup balsamic vinegar
2 tbs honey
1-2 tsp minced garlic
1/2 tsp dried rosemary
1 tsp parsley
pinch of salt and pepper
Instructions
Pre-heat your oven to 350. Line a cookie tray with aluminum foil.
Prepare the mushrooms by gently wiping them off with a damp paper towel. Cut mushrooms into 4 quarters.
In a medium bowl, add olive oil, balsamic, honey, garlic, rosemary, salt and pepper. Whisk and blend well. (You can use a fork if you don't have a whisk.) Add mushrooms to the bowl and toss to ensure that they are all coated.
Drain the mushrooms and add to the cookie sheet. Bake for 20-25 minutes.
Sprinkle parsley for a pop of color.