Jump to recipe
Brussels sprouts are not the most hated vegetable in America. They are the most hated right behind turnips, beets and radishes. Shocking right? I am a skeptic too! I'm not the only one who grew up hating sprouts. But I can't honestly tell you why. My mom never made them. I think it I picked up the idea that they were horrible somewhere on television.
Brussels sprouts look like baby cabbages. They are small, green and crunchy. I like cabbage. I especially like cabbage that has been cooked down with salt and pepper. I've even enjoyed shredded cabbage in salads and in coleslaw. But back to the sprouts. They somehow never made it inside of my grocery cart until a couple of years ago.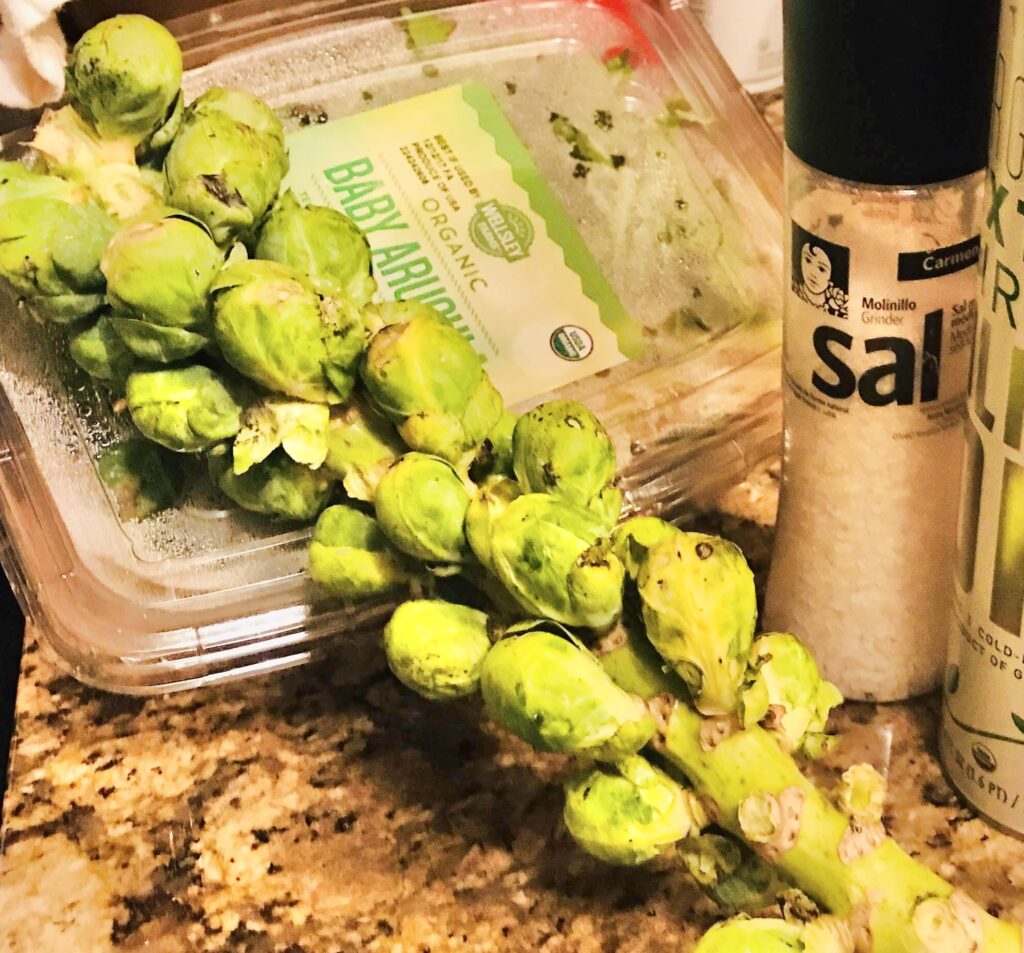 Where Do Brussels Sprouts Come From?
What's in a name? Sprouts come from the city they originated in. Yes, that would mean that Brussels Sprouts come from Brussels as in Belgium. That "s" at the end means they belong to that city. Even though I'd considered myself a foodie, I had never actually held one in my hand. When I first started visiting farmers' markets, I discovered that sprouts grew on a stalk. That was a real eye opener for me and a great indication that I had lots to learn about fruits and vegetables.
Roasted Please!
I had great fun bringing stalks home and roasting them in the oven. That absolutely would not have happened if I had not started getting serious about adding more plants to my plate and focusing in on plant-based nutrition. The truth is, I actually never roasted anything except potatoes before. What makes this recipe so amazing is how the balsamic and the honey blend together with the crunch of the Brussels Sprouts. I even like to add a little red pepper flakes just before I place them on the table.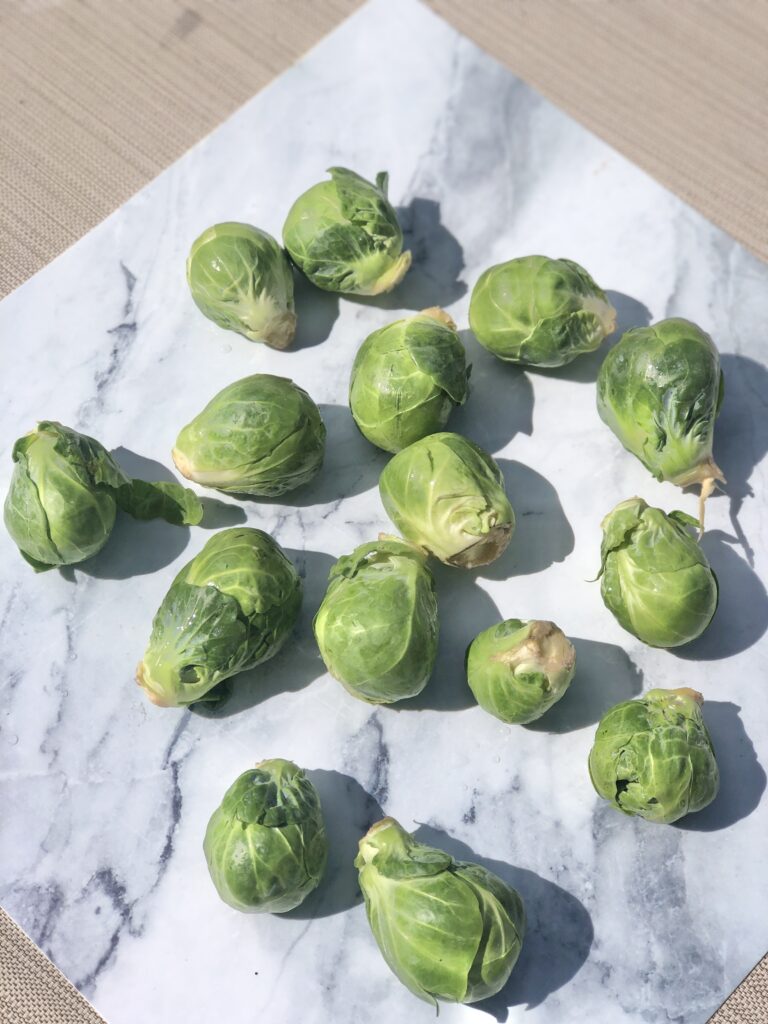 LA is a plant-based advocate in the Bronx who has a specific focus on supporting people who want to put more plants on their plate. Check out the 5 Day email class, Intro to Plant-Based Nutrition and while you are here, take a look at the Black Girls Eat Online Shop. Sign up below to stay connected!
Roasted Brussels Sprouts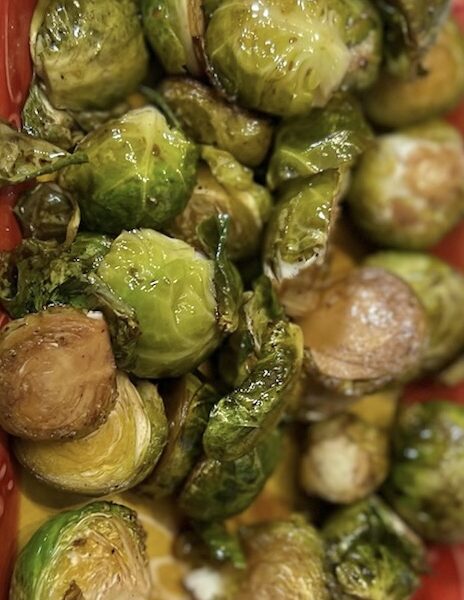 Ingredients
1 pound of Brussels sprouts
2 tbs olive oil (Extra Virgin if you have it)
2 tsp honey
2 tsp balsamic vinegar
1/2 tsp salt
1/2 tsp pepper
1/2 tsp red pepper flakes (optional)
Instructions
Slice the ends of the sprouts and slice them in half. Remove any leaves that look damaged. Grab a cookie sheet and line with foil. Preheat your oven to 425.
Place your sprouts on your cookie sheet and coat with olive oil, salt and pepper. Let them cook in the oven for 20 minutes. They should be tender and crispy. Remove from oven and drizzle your balsamic and honey. Make sure to coat well and enjoy!
FYI….I love to add red pepper flakes just before I put them on the table.