Jump to recipe
Elote salad is a fun take on the traditional elote that we love. It's all at once sweet, sour, creamy and crunchy. If you have been to a street fair or food festival, you may have seen this delicious treat. Elote means corn cob. Made traditionally with roasted corn on the cob, cheese, mayo, lime and a kiss of chili powder, it's popular with kids and adults.
You may also see this elote salad as "Esquites". The recipe is similar. Served in a cup instead of a plate. Still delicious and perfect for any road trip, BBQ or picnic.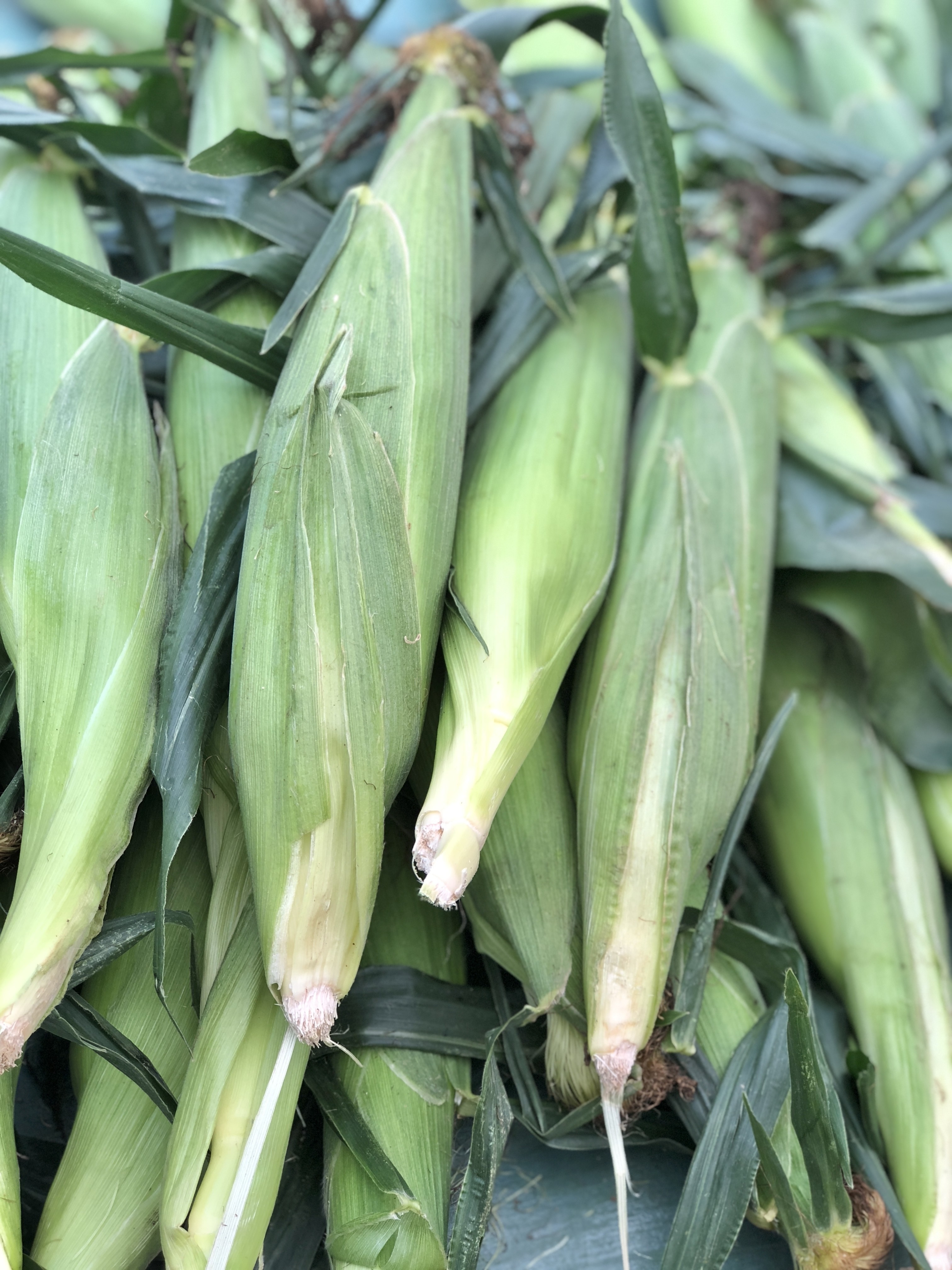 Elote Means Summer
On the east coast, summer marks the official season of corn. Elote salad came to mind as I was looking for an interesting side dish for a family picnic. I had made elote before but I will admit, it can be messy. So making it as a salad is a perfect option. For this recipe, I used fresh corn on the cob and I boiled it. You can grill your corn if you like. I would also suggest that you can use a bag of frozen corn for this mexican street corn salad as well.
I have a lot of fun introducing new foods like elote to the family. Corn was developed in Central America over 7,000 years ago. It's versatility make it perfect for everything from tortillas to chips. It'a no wonder that we love it in this elote salad.
Check out the elote salad recipe below and remember to make it your own. If you don't have cojita cheese, try parmesan. If you don't have red pepper flakes, try a dash of cayenne pepper. Most importantly, make it taste good! Have fun and enjoy!
LA is a plant-based advocate from the Bronx who is looking forward to planting her own corn one day. Feeling like you want learn more about a plant-based lifestyle? Check out the easy 5 day email class: Introduction to Plant-Based Nutrition Don't forget to sign up below for updates and find her on Instagram @blackgirlseat
Elote Summer Salad Made Perfect for the Ultimate Side Dish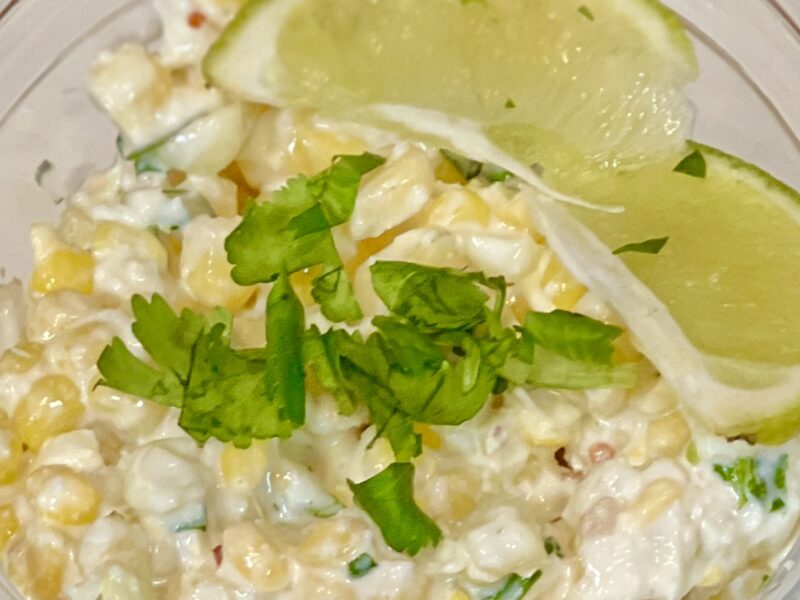 Ingredients
2 Cups of Corn (freshly shaved from cob, canned or frozen)
1/2 Cup Mayo
1 Cup Cojita Cheese
1/4 Cup Chopped Cilantro
2 Tsp Minced Garlic
1/8 Tsp Red Pepper Flakes
2 Tbsp Lime Juice
Instructions
Prepare your corn. Boil it in salted water or grill it until tender. Other wise, use frozen or canned.
Add mayo, cheese, cilantro, garlic, red pepper flakes and lime juice to a bowl. Add corn kernels and mix well. Garnish with additional lime slices and cilantro. Serve with a protein or solo.
Recipe not found