Jump to recipe
I first experienced Mexican street corn as a child at a food festival in the south Bronx. Dozens of people young and old waited on line. There were rows and rows of ears of corn spinning all at once on a huge grill. By the time I had the first one in my hand and of course my mouth…I was hooked. Made famous in the streets of Mexico City and slathered in a creamy combination of cheese, lime, cilantro and cayenne pepper, this version of roasted corn on the cob has been a favorite of this foodie for years.
Mexican Street Corn is Elote
The official name for this tasty treat is Elote. We get the word from Nahuatl, a language spoken by almost two million people in Mexico. The language of the Aztecs still lives with us as both English and Spanish have absorbed words like avocado, guacamole, chili, chipotle, chocolate, coyote and tomato. That's what makes leaning into plant-based nutrition so exciting. It gives you permission to look to other cultures for new food experiences. If you only know corn on the cob, you can now take it to the next level and get to know Mexican street corn.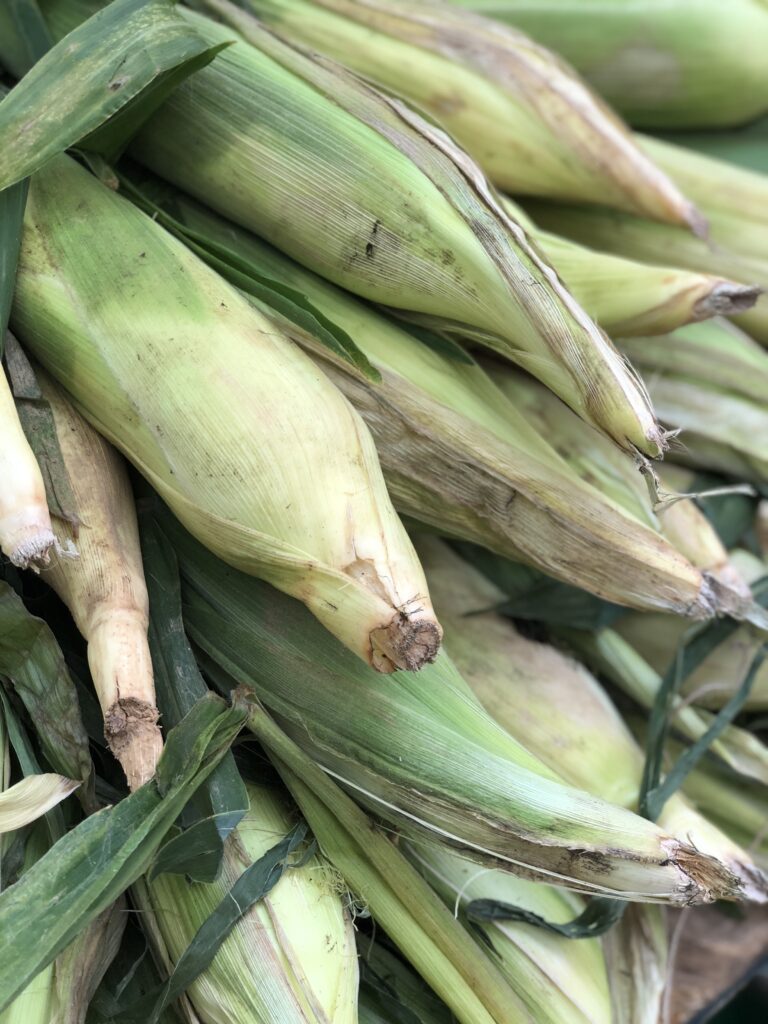 A few last minute notes. First, this Mexican street corn recipe does not require a grill. If you have a grill or an indoor grill then please go ahead and roast your corn. I boiled my corn on the cob and it still came out great. Also, my recipe calls for Cojita cheese which is an aged Mexican cheese. If you can't find it in your supermarket, then go ahead and swap it out for parmesan or Romano.
LA Dunn is a plant-based advocate who is learning how to add more plants to her plate and Mexican street corn is definitely a fave. If you want to go from plant-curious to plant-focused, consider taking her 5 day Intro to Plant-Based Nutrition class. Sign up below to stay in touch. Check out the rest of the site and shop for merch at the Black Girls Eat Online Shop or listen to an episode of The Black Girls Eat Podcast.
Mexican Street Corn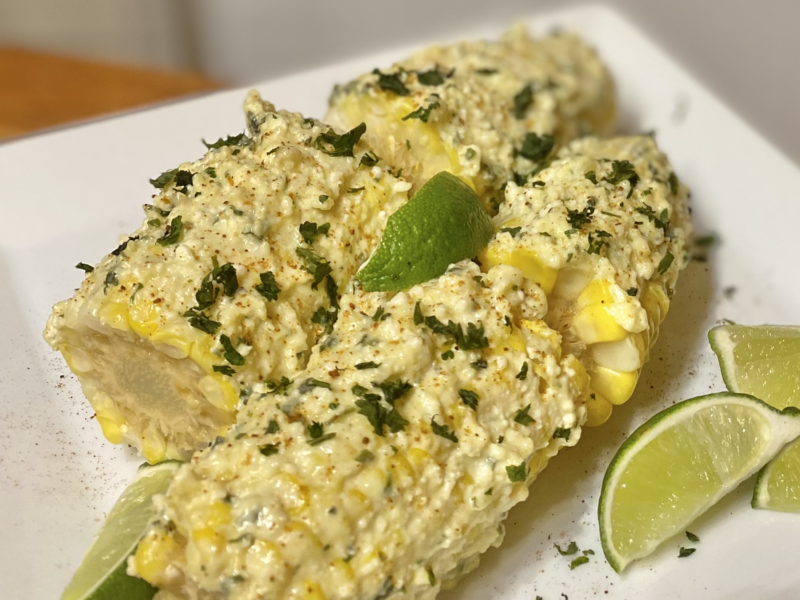 Ingredients
4 Ears of Corn
1/2 cup of Mayo
1/2 cup of Cojita Cheese
1/4 cup chopped Cilantro
2 Tsp Minced Garlic
1/8 Tsp Cayenne Pepper
1-2 limes
Instructions
Remove corn husks completely and cut corn in half.
Bring a large pot of salted water to a boil. Place your corn in the pot and let boil for 10 more minutes or until kernels are tender.
While waiting, add Mayo, Cheese, Cilantro and Garlic to a bowl and mix well.
When the corn is done but still warm, brush your mixture on all sides of the corn. Squeeze a lime over the corn and dust with Cayenne Pepper.