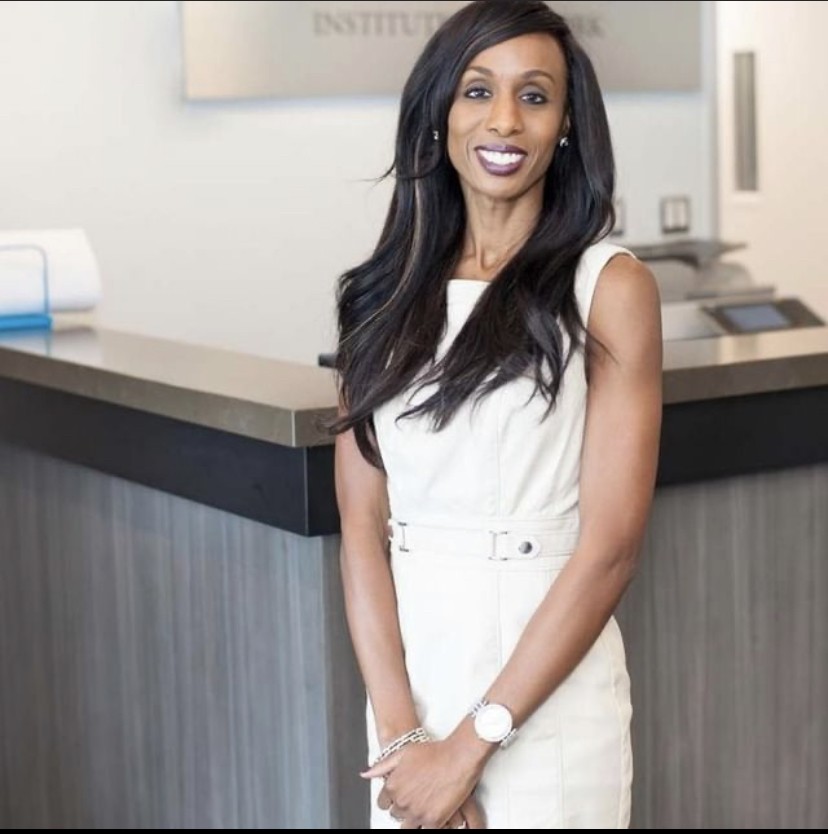 February is over but let us not forget that heart disease and strokes are the number one killer of women. Be vigilant all year. Since we have just started National Women's Month, it's the perfect time to hear from Dr. Maggie Cadet. If you know my journey into the world of plant-based nutrition then you know it started with a visit to Dr. Cadet's office. If you don't know, I'm happy to fill you in!
The Rheumatologist Had Answers
I was searching for answers. My body was hurting all the time and my nightly routine of over the counter pain meds was not healthy. After a full workup, we discovered that there was a lot of inflammation in my body. That discovery led to my own investigation to learn more about the foods that trigger inflammation. Many of the foods that I enjoyed like meat and cheese were high on the list. I met a lot of vegans and vegetarians who shared how they healed their own bodies by leaning into a plant-based lifestyle. I was encouraged. That's really how Black Girls Eat got started.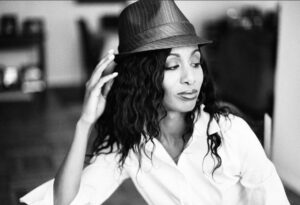 Although Heart Health Month is over, Dr. Cadet wants all of us to continue to pay attention to our body and to our hearts. For many, this will be a year round focus. Here's what she wants us to know:
According to the American Heart Association, African Americans are less likely than Caucasian women to be aware that heart disease is the leading cause of death.
Women do not always present the same as men when experiencing a coronary event. They may experience lower chest or abdominal pain, fatigue, dizziness or nausea instead of chest pain.
The American Heart Association presents some startling facts:
"Cardiovascular disease kills nearly 50,000 African-American women annually."
"Only 1 in 5 African American women believes she is personally at risk."
"Of African- American women ages 20 and older, 49 percent have heart disease."
Autoimmune diseases and inflammatory arthritis like Lupus, Rheumatoid Arthritis, Psoriatic Arthritis all have increased risk of coronary disease.
What can Black females do to protect their heart?
KNOW YOUR NUMBERS:
Blood pressure ( systolic/diastolic blood pressure)
Body Mass Index ( A BMI of 30or higher falls within the obese range)
Total Cholesterol, HDL (good cholesterol), LDL ( bad cholesterol), and triglycerides
Fasting blood glucose or Hemoglobin A1C (assess Diabetes risk) A Hemoglobin A1C over 6.5% means Diabetes 5.7-6.4% means Pre Diabetes
What else can you do?
Quit smoking!
Reduce alcohol intake
Limit steroid use for certain inflammatory arthritis or autoimmune diseases
What About Exercise and Food?
Exercise and regular physical activity improve blood pressure, glucose metabolism, cholesterol and mental health! It helps reduce stress levels! Exercise for at least 150 minutes each week? Try 10-15 minute bursts!
Focus on eating healthy! You may want to consider engaging in a plant based regimen. It doesn't mean that you are vegetarian or vegan or have to give up meat or fish completely! Incorporate legumes, whole grains, nuts, seeds, beans and oils into your regimen! According to Harvard Health, the mediterranean diet in large population studies and randomized clinical trials has shown to reduce diabetes, metabolic syndrome, and heart disease risk.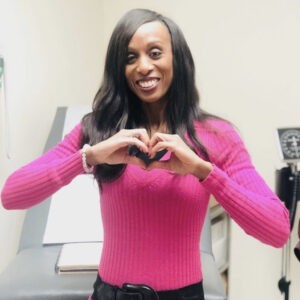 Eat Red foods and consider incorporating these foods into your meals:
Tomatoes have lycopene, an antioxidant that can help reduce coronary disease.
An apple a day may help keep a heart attack away! Apples can help reduce bad cholesterol (LDL)
Replace soda and alcoholic beverages with cranberry juice (limited amounts) to help raise HDL!
Incorporating cranberries can also help reduce BMI, regulate blood sugar and lower systolic blood pressure.
Strawberries are my favorite red fruit! This fruit can help increase HDL cholesterol and blood pressure and is filled with high levels of polyphenols, antioxidants and is a good source of Vitamin C!
Dr. Cadet spent some time with us on the Black Girls Eat Podcast last fall. Check out her episode below and find her @drmaggiecadet
Check out this episode!