Jump to recipe
Kale used to be the dark leafy green found around salad bars and on platters as decoration for the "real food." Today, it's all about kale. It's everywhere. For me, it feels like kale burst through the land of leafy lettuces like Dani headed for the Iron Throne. If you didn't watch Game of Thrones then let me clarify. About a decade or so ago, kale became the new food Bae for people like Ellen DeGeneres and Gwyneth Paltrow. Dr. Oz even gave it his seal of approval. Since then, it has become a healthy household name.
All Hail The Kale!
When I grew up in the Bronx, it was all about the iceberg lettuce. I'd never heard of kale until I worked in the catering business. That's where I learned that it was perfect for holding a half of a grapefruit or cantaloupe. It made everything look so pretty!
Kale is related to broccoli, cabbage, cauliflower and Brussels sprouts. It is officially considered a superfood as it is packed with tons of vitamin C, protein, calcium, fiber and iron. You will find it in smoothies, face masks and chips. You can cook kale down like collard greens. Kale is a strong base for a salad like the one I created today. While I was researching, I learned that hand massaging kale leaves helps to break them down and makes for a more tender salad. Now that sounds like a kind and loving way to start any meal!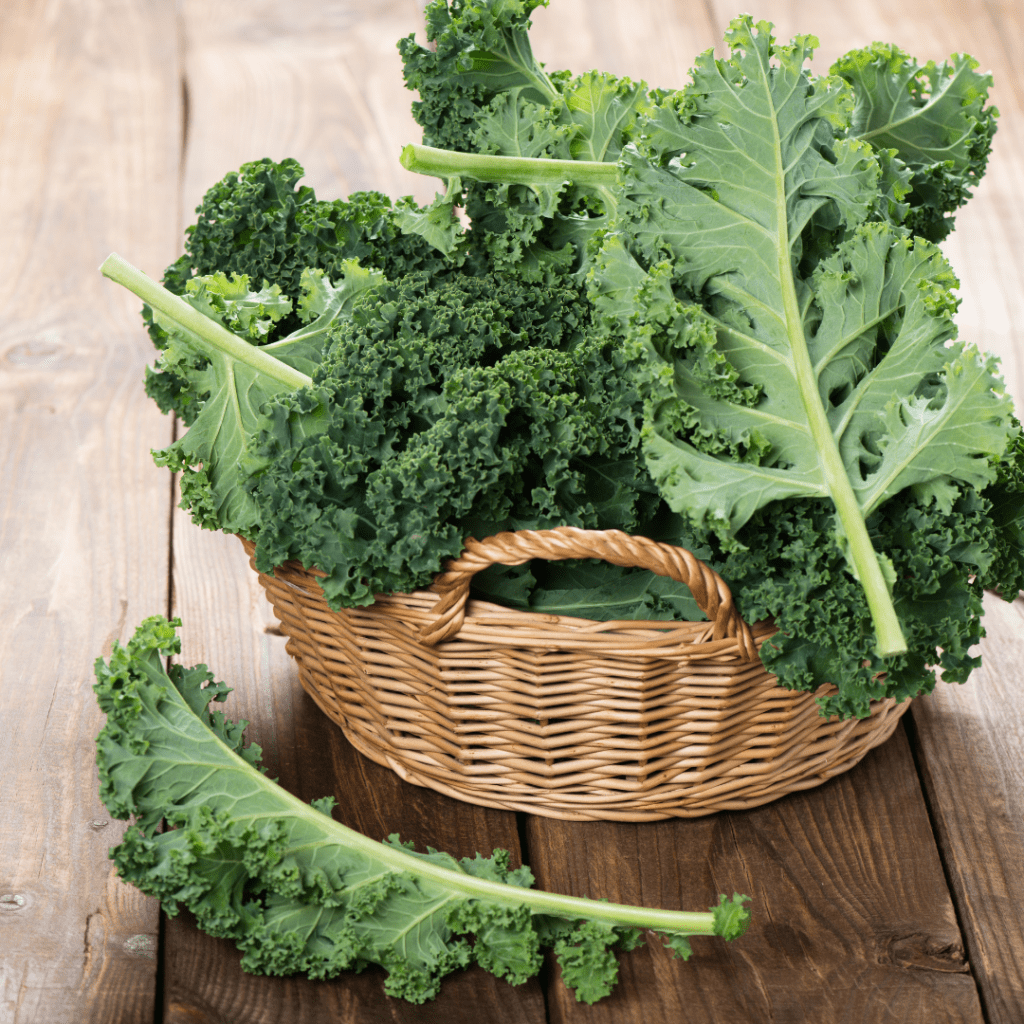 Rainbow Chard Just For Fun!
I can't claim being a genius for this one. The Rainbow Chard was sitting right next to the kale in the produce section. I loved the red colors of the stems and thought it would look beautiful in my salad. It's also known as Swiss chard and is a nutritional powerhouse. I love the way it compliments the kale. Chard is related to beets and spinach. It's a good source of fiber, magnesium, iron and potassium. It is also a great source for vitamins like A, C and K. I had fun making this salad and was thrilled to add some radishes from my very own garden.
LA Dunn is a plant-based advocate from the Bronx who still enjoys playing Words With Friends. To stay connected, sign up below. If you want plant-based meals delivered directly to your home, consider using my Splendid Spoon discount code: splendid.to/blackgirlseat and if you have twenty minutes, listen to an episode of The Black Girls Eat Podcast.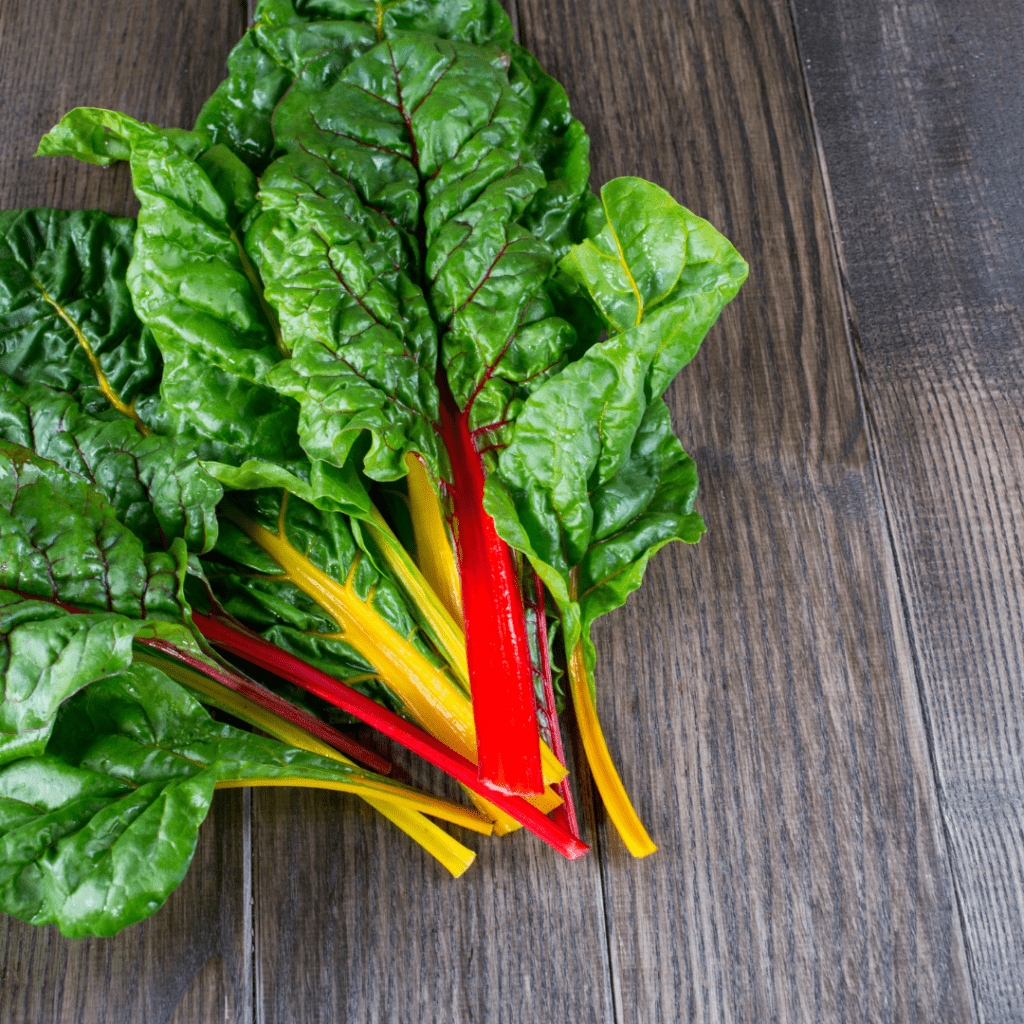 Easy Kale Salad With Rainbow Chard and a Yummy Dressing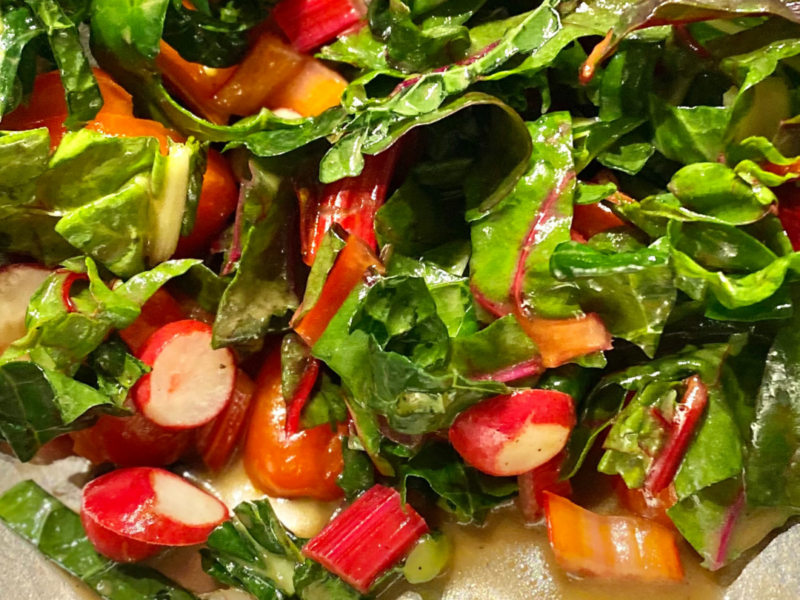 Ingredients
4 Kale leaves
4 Rainbow Chard leaves
6 Cherry Tomatoes (sliced)
2-3 Baby Radishes (sliced)
2 Tbs Extra Virgin Olive Oil
2 Tbs Balsamic Vinaigrette
1 Tsp Dijon Mustard
1 Tsp Honey (or not)
Instructions
Roll your kale and chard leaves and slice into strips. Add to a large bowl along with tomatoes and radishes.
In a smaller bowl, add oil, balsamic, mustard and honey. Whisk to blend well. At this point you can add a pinch or two of salt and pepper. Pour the dressing and mix well until all of the veggies are well coated.