Jump to recipe
Making a cheese free quesadilla may sound a little strange. If you love cheese, it may sound outright insane. Before I started leaning away from dairy products, a quesadilla without cheese would have been unheard of. But I'm a plant-based girl in a plant-based world so now anything is possible!
There are many theories about the word quesadilla. Some say that it comes from the blend of the words queso (cheese) and tortilla. Others say it means "little cheesy thing." I don't know which is true but like most, I have never been served one without some kind of cheese. When I first found this recipe, I was suspicious of the cheese free status but I was not disappointed.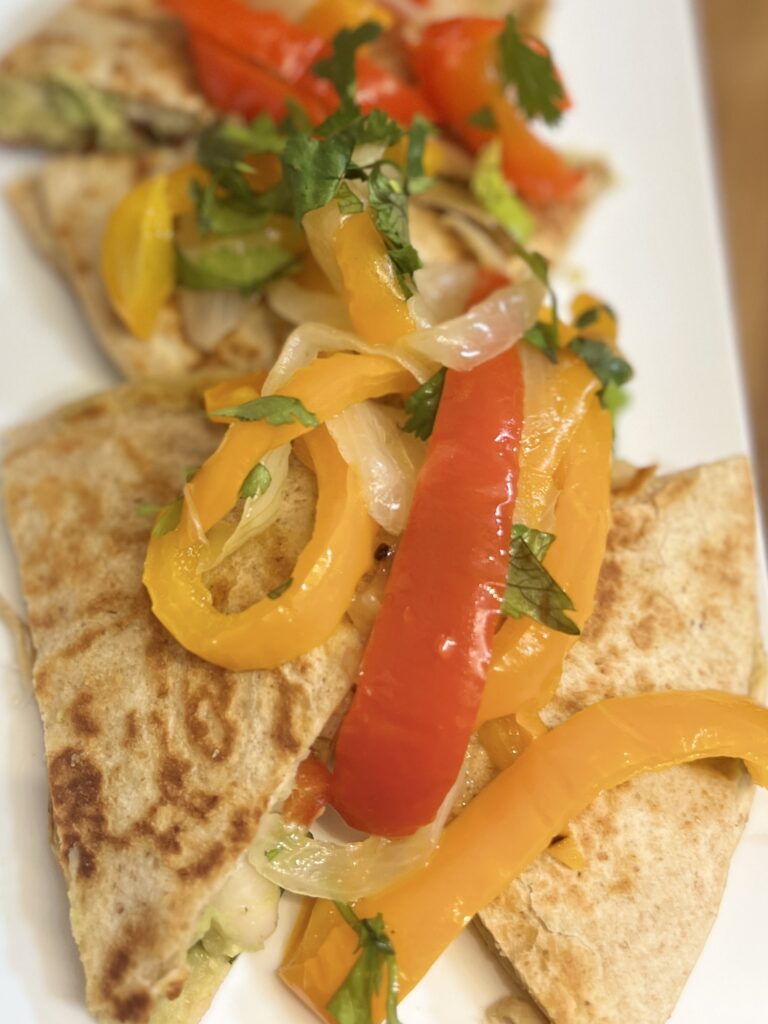 If you love the taste of tortilla, then you might just enjoy this recipe. The filling has zero dairy but all of the flavor. Thanks to Dr. Neal Bernard for another easy, tasty and cheese free recipe. I love that this cheese free version gives me a chance to use the beans in my pantry. I also love that it uses avocado which provides the creaminess I might have missed from cheese.
Quesadilla vs. Empanada vs. Taco
For me, the difference between a quesadilla, an empanada and a taco are like the differences we find in pasta. There's spaghetti, linguini and bucatini. All in a long shape, all pasta but different right? Okay so before we get into the cheese free recipe, let's be clear about who contributed what. The quesadilla and taco originated in Mexico. The empanada comes to us from Spain and Portugal.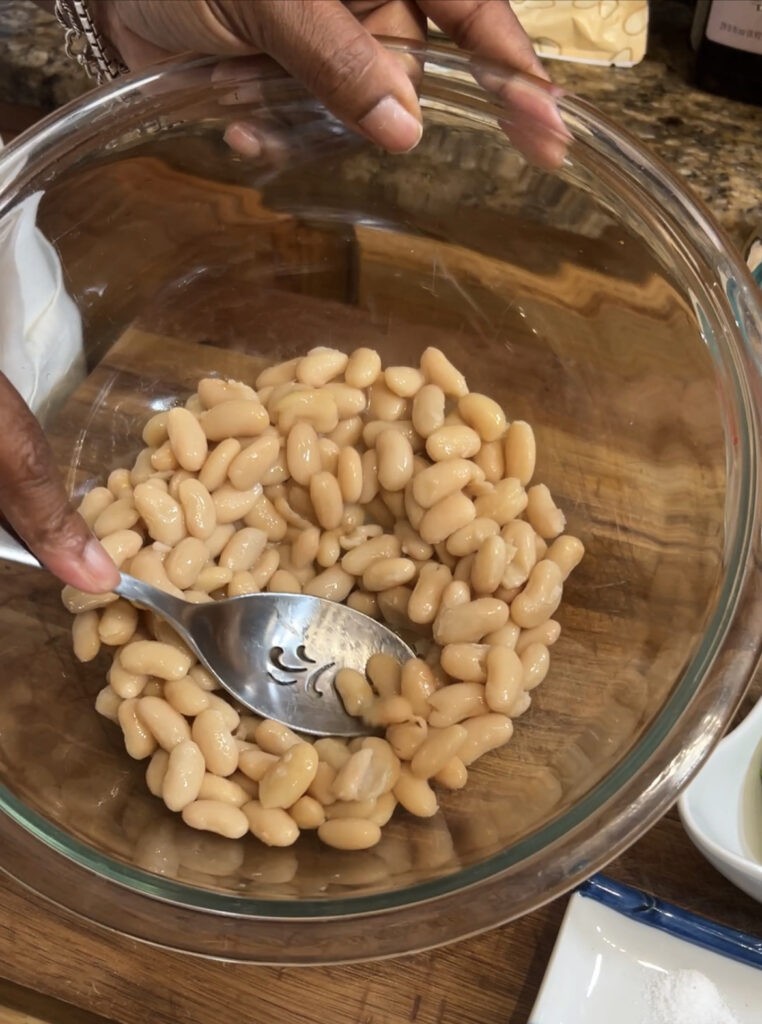 So Cheese Free? It's A Thing?
Yes it is a thing! This recipe is proof that as long as you have two tortillas, you can make a quesadilla. Once you add your cheese free filling, you fry it on both sides and let the fun begin. I topped my quesadillas with sautéd peppers and onions. You can try salsa, avocado or maybe even guacamole. Have fun with this one and enjoy your cheese free but yummy quesadillas!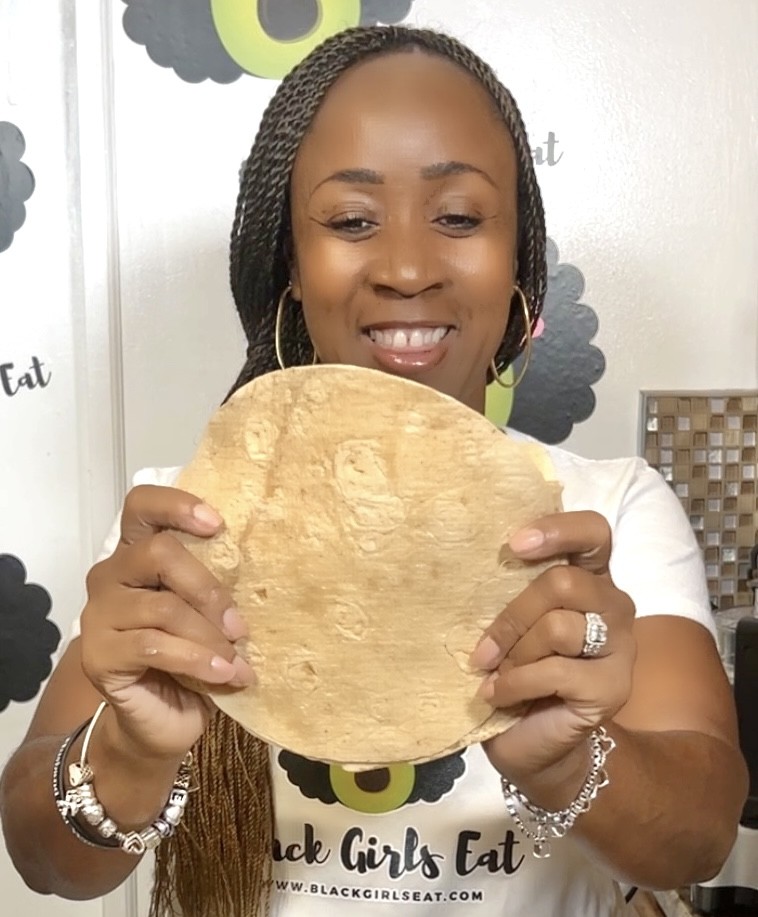 LA is a plant-based advocate from the Bronx who is having fun using all of the cans of beans in her pantry. Follow her on Instagram @blackgirlseat and be sure subscribe to the Recipes & Random-Ish Newsletter. Fill out the form below to stay connected and we promise not to crowd your inbox!
Cheese Free Quesadilla Made With White Beans and Avocado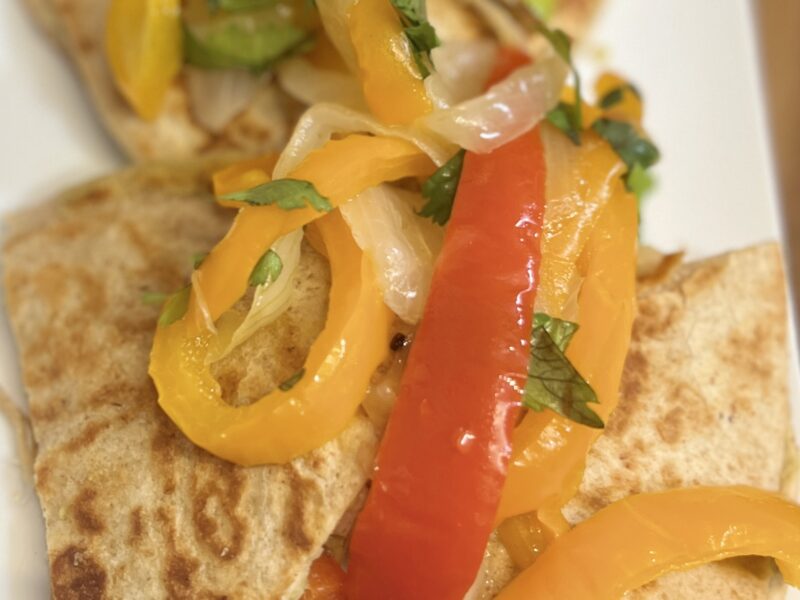 Ingredients
1 can cooked white beans
1 medium avocado
1 tbs lemon juice
1/2 tbs miso
1/4 tsp smoked paprika or regular paprika
4 whole grain tortillas or traditional
1/2 cup thinly sliced red peppers
1/2 cup chopped spinach
1/8 tsp salt (optional)
Instructions
Heat your beans on medium in a saucepan and drain. Add them to a medium sized bowl. Add avocado, lemon juice, miso, paprika and salt if you are using it. Spread about 1/4 cup mixture onto a tortilla and top with peppers and spinach. Spread another 1/4 cup onto the second tortilla and sandwich together.
Heat a non-stick fry pan and when it's hot, add the quesadilla. Let it cook for 2-3 minutes or until lightly browned. Flip it and do the same for the other side. Transfer to a rack. It helps to keep the bottom of one side from getting soggy.
Garnish your quesadilla with peppers, onions, salsa or even more avocado and enjoy!