Jump to recipe
White beans. Yep, I have tons of them in the pantry. My usual move is to warm them on the stove with a little garlic. It's a simple strategy to add more plants to my plate and that is the goal. I always push myself to add more grains, legumes, fruits and veggies to every meal. Did you know that white beans are also called cannellini beans? Yep! Next time you are in the market, you will know what's what.
So What Changed? Why So Excited About White Beans Now?
My relationship with white beans changed when I started finding tons of great recipes. I now understand that you don't have to just open a can and toss them on the plate like a random side dish. One recipe that I could not get out of my mind came from an unlikely place. I found it in Dr. Neal Bernard's Cookbook for Reversing Diabetes.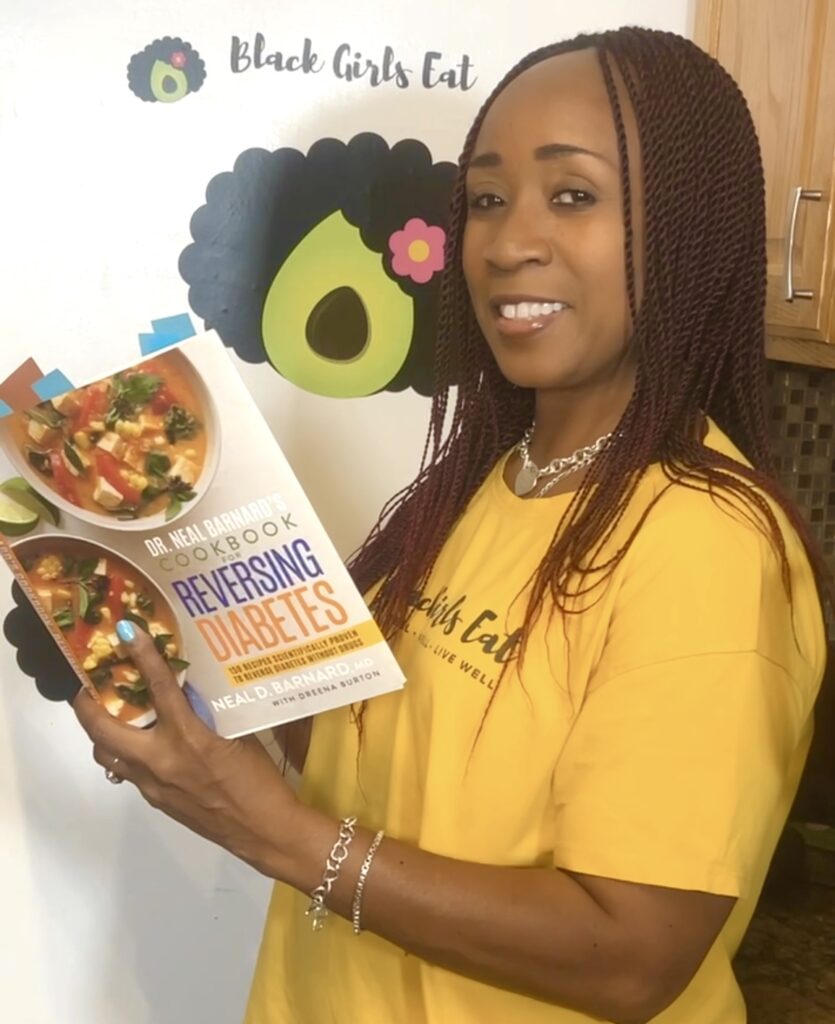 But You Don't Have Diabetes!
Yes, that's true. I don't have diabetes but the white bean recipe in Dr. Bernard's cookbook looked too great to ignore. I get inspiration for recipes from all kinds of sources. Dr. Neal Bernard is the founder and president of the Physicians Committee for Responsible Medicine and is a leading expert in diabetes and health. I love cookbooks and his book features some easy and tasty recipes.
I also love recipes that don't require a lot of overly fancy ingredients. This white bean salad definitely qualifies as an easy one. It's also awesome because it includes spinach and sun dried tomatoes. I used mixed greens because I didn't have any spinach. I can imagine that if I didn't have the sun dried tomatoes, I could use diced tomatoes and it would work out just fine. The red white and green looks amazing on the plate.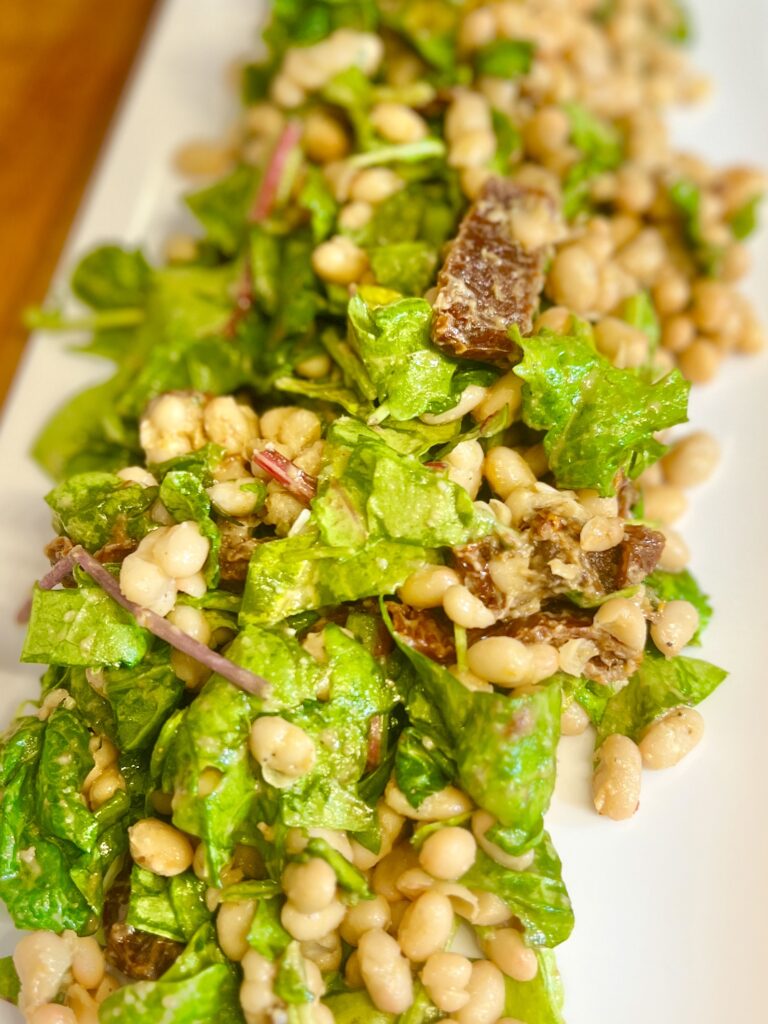 White Beans Are Packed With The Good Stuff
Before we get into the recipe, let's dive into what makes this little legume so powerful. Below are some fantastic reasons to add white beans to your plate.
High in fiber which promotes a good gut and leaves you filling satisfied
Good source of complex carbohydrates which means they digest slowly and slows down the absorption of sugar
Supports strong bone health as a good source of calcium, magnesium and phosphorous
A protein source that helps to repair tissues
Contains flavonoids and polyphenols that are anti-oxidant and anti-inflammatory
Iron, Folate and Vitamin B are brain healthy essentials
Hair and Skin get a boost from Vitamins A, C, E and K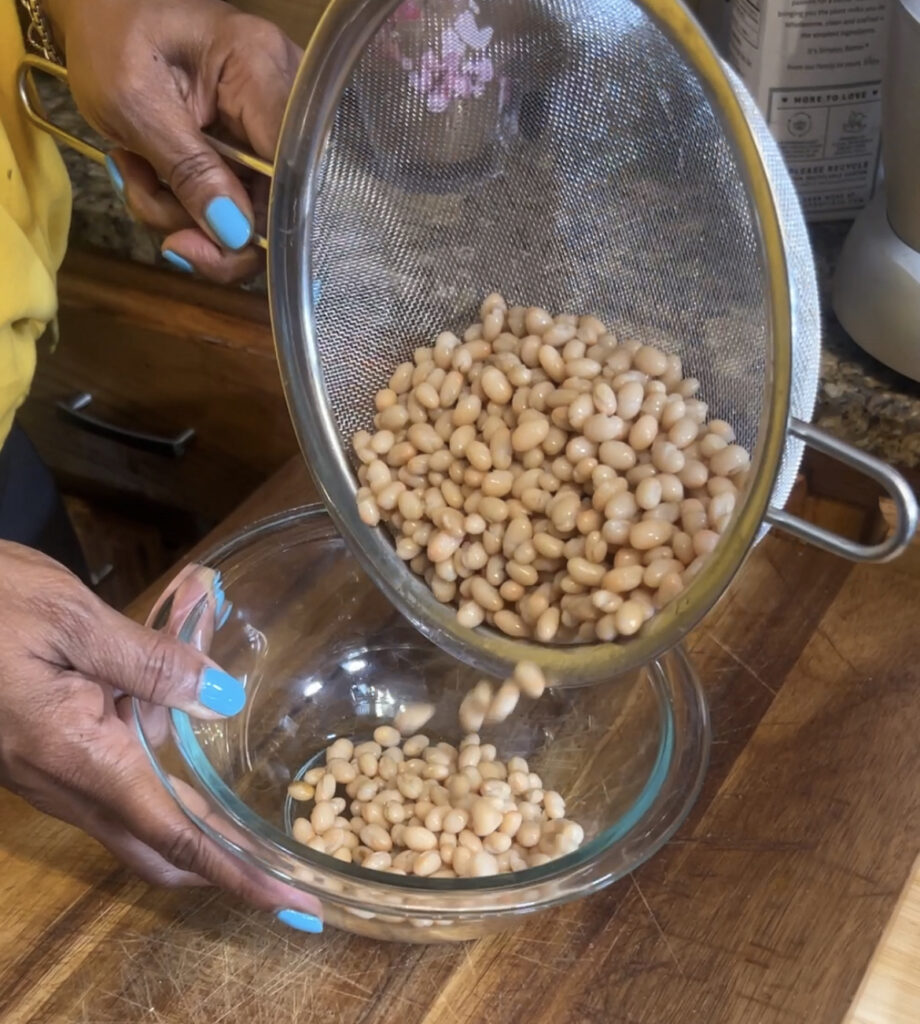 Have fun making this amazing white bean with greens and sun-dried tomato summer salad. Follow me on Instagram @blackgirlseat and be sure to check out latest issue of Recipes & Random-Ish, my newsletter that features food and random acts of me. We are building quite the community there so be sure to subscribe! We can also stay connected by signing up below.
White Bean Salad with Greens and Sun-Dried Tomatoes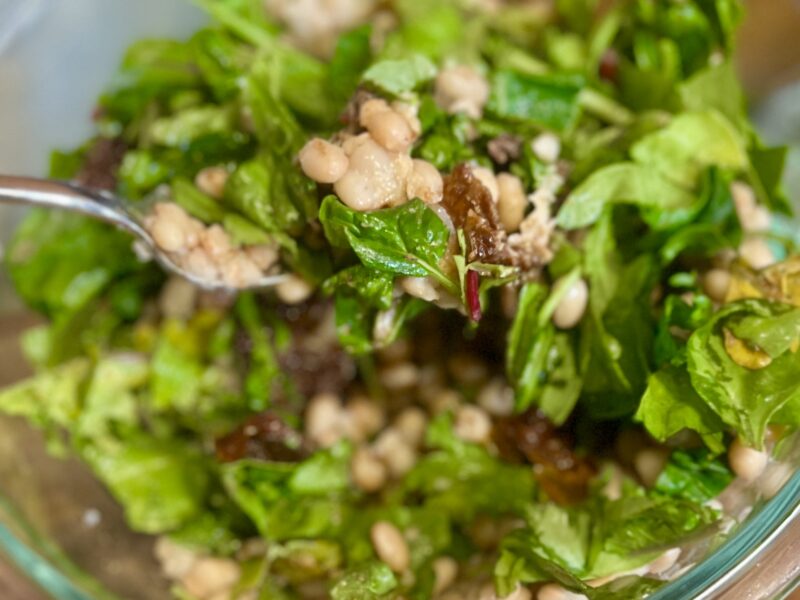 Ingredients
1 can white beans (15 ounces)
1 cup fresh mixed greens
1 1/2 tbs lemon juice
1 tbs tahini (sesame butter)
1/4 cup chopped sun-dried tomatoes
1/2 tsp minced garlic
1/2 tsp smoked paprika (or paprika)
1/4 tsp black pepper
Pinch of salt (optional)
Instructions
Grab a medium sized bowl. Rinse and drain beans and add to the bowl. Chop your greens and add to the beans. Add lemon juice, tahini, tomatoes, garlic, paprika, salt and pepper. Stir and blend well.
Serve with your favorite protein, a toasted baguette or other vegetables.
Notes: Sun dried tomatoes are salty so I didn't add any salt. The original recipe calls for spinach so use it if you have it. Kale works too.