Jump to recipe
Bruschetta made with tomato and peaches is an easy and tasty way to get more plants on your plate. The traditional version has a tomato base. It's often made with herbs like basil along with balsamic vinegar and garlic. In fact, did you know that bruschetta actually refers to the slices of bread and not the actual topping?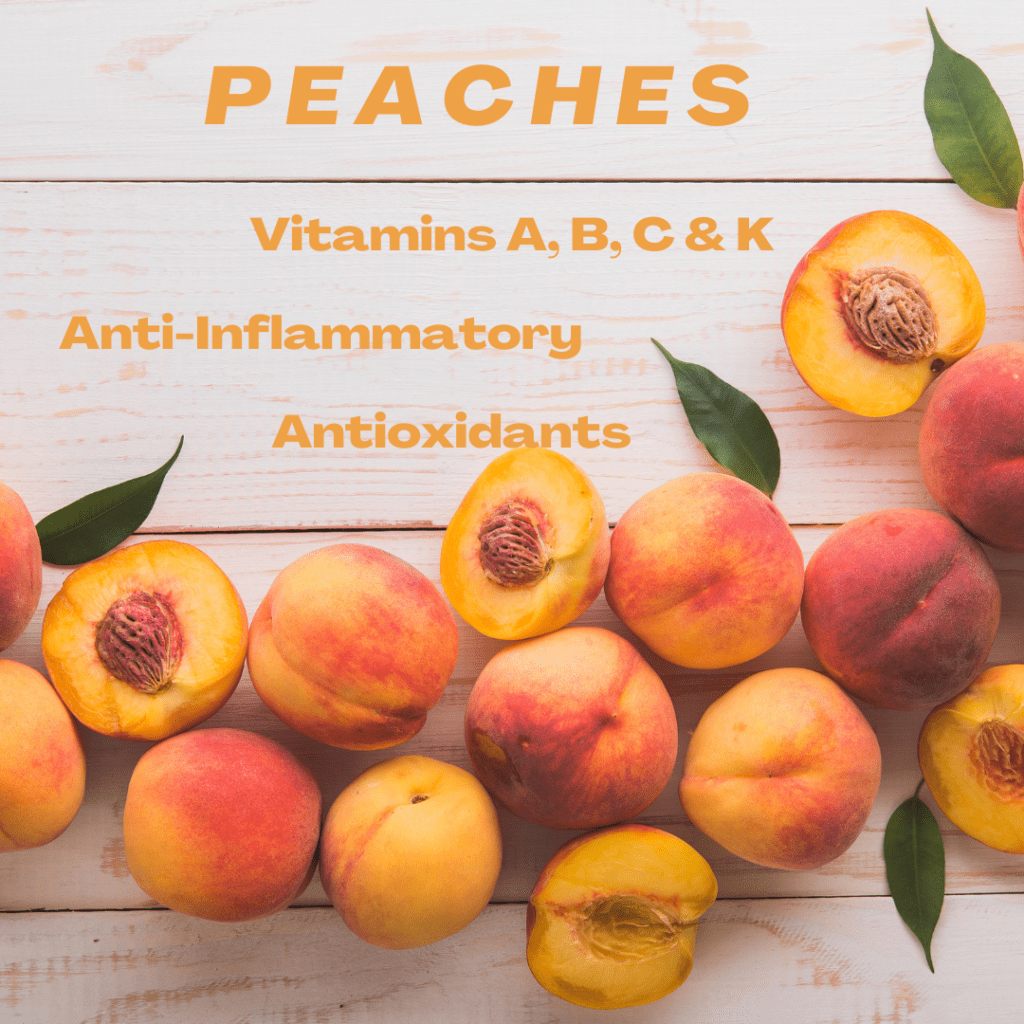 Undeniably, living a plant-based life doesn't mean that you are limited. You have access to more than a plate of salad greens. Making easy snacks and appetizers like bruschetta, keep the tastebuds hopping! Surprisingly, I am always finding new ways to add plants to my plate. It's fun to mix things up and adding peaches is a great example of that.
This bruschetta recipe calls for peaches that are fresh, in a jar or can. If you are lucky enough to grab some late summer peaches from the market, go ahead and do it! However, if you can't find them, you can use the ones you already have in your kitchen cabinet or pantry.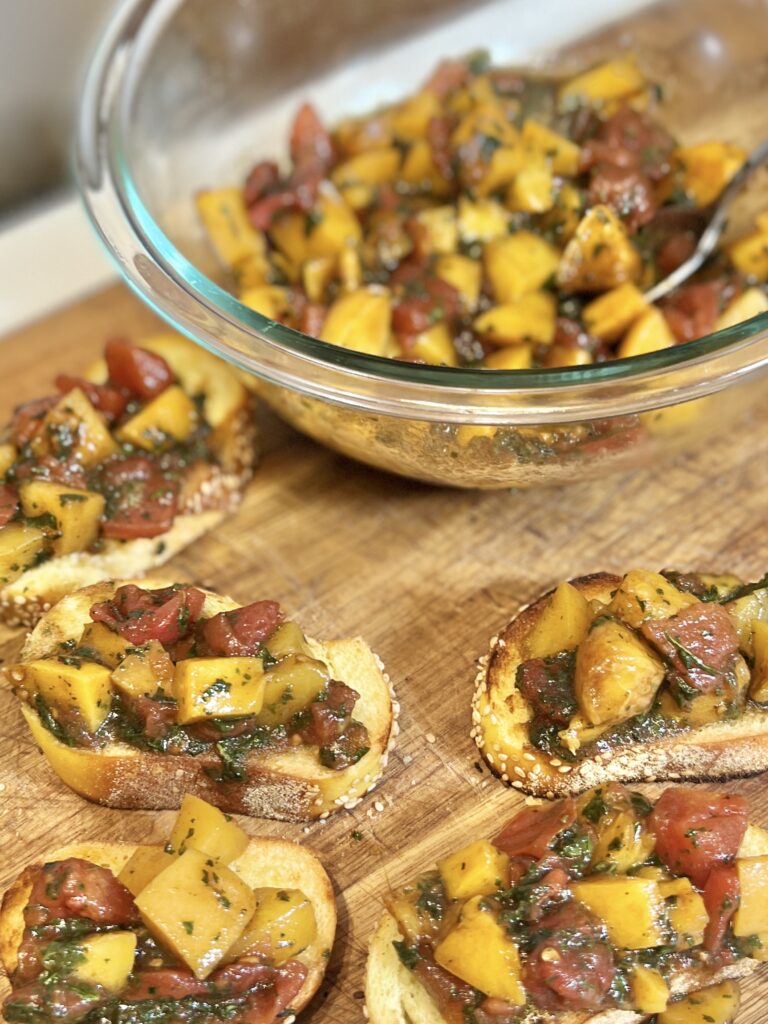 Bruschetta for a Healthy Snack
Peach tomato bruschetta is more than a pretty snack. As a matter of fact, peaches provide a great source of vitamin A, C and potassium. And guess what? Anti-inflammatory goodness and fiber are a part of the deal too. Research suggests that peaches contain antioxidants that may help improve your vision.
Did you know that tomatoes are actually a fruit? It's true. They are not vegetables. Tomatoes offer lots of the antioxidant lycopene. Lycopene is linked to reduced risk of heart disease and cancer. Additionally, tomatoes are 5% water which helps keeps us hydrated. Do you see how a simple bruschetta helps us with our healthy eating goals?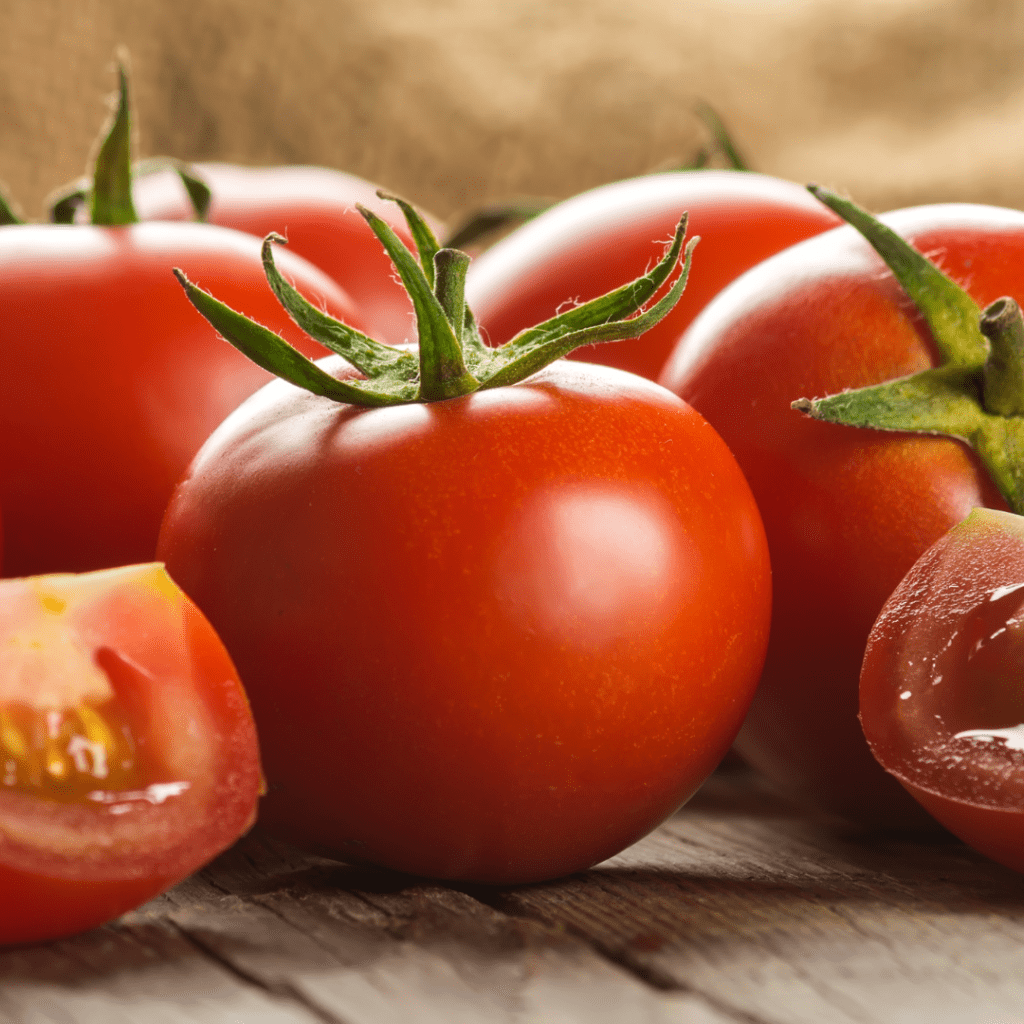 Have fun with this recipe and let me know if you make it. For a little kick of spice, try adding red pepper flakes.
LA Dunn is a plant-based advocate from the Bronx who gets excited about trying new fruits and veggies. If you feel like going from plant-curious to plant-focused, check out the easy 5 Day Introduction to Plant-Based Nutrition Class. Don't forget to sign up below for updates and be sure to follow LA @blackgirlseat
Bruschetta Peach Tomato Recipe for a Sensational Summertime Snack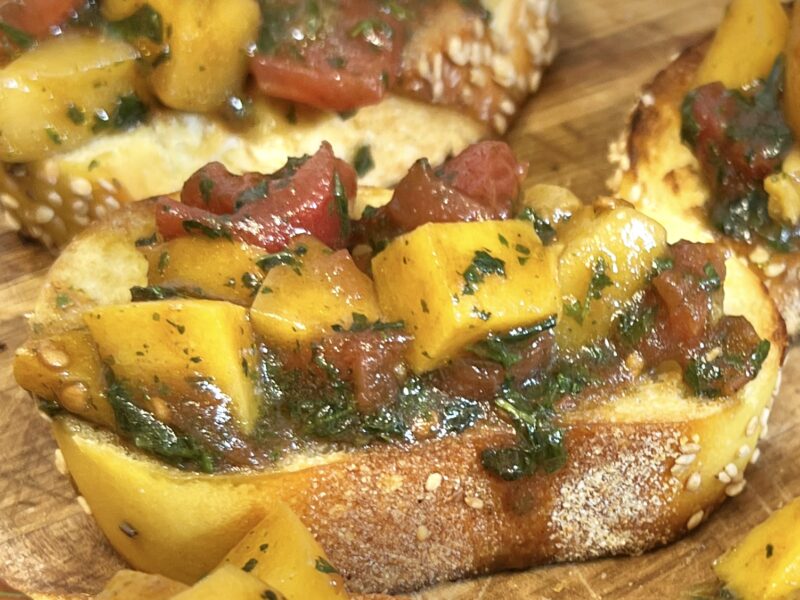 Ingredients
1 Baguette-sliced and toasted
2 cups diced peaches
2 cups diced tomatoes
2 tbsp balsamic vinegar
2 tbsp extra virgin olive oil
1/4 cup finely chopped basil
1/4 tsp black pepper (optional)
Instructions
Slice and toast your baguette or slice and toast your bread
Bring peaches, tomatoes, balsamic, olive oil and basil together in a medium bowl.
Mix well.
Place a small amount on each piece of bread. Enjoy!
Recipe not found