Easy eggnog french toast will get everyone ready for a great day, Put a twist on an old classic with plenty of holiday flavor. Feel free to swap out eggnog and eggs for a vegan friendly breakfast treat.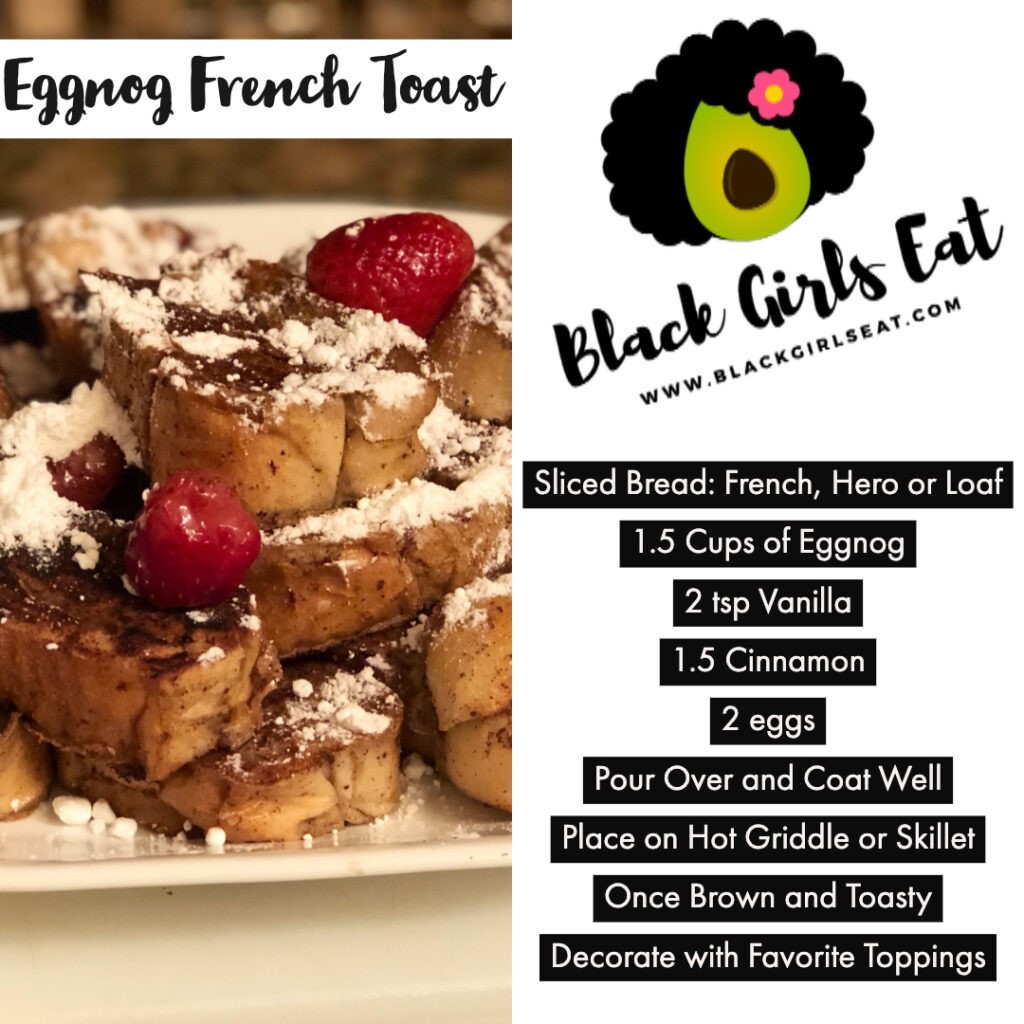 Interested in having plant based meals delivered to you? Visit Splendid Spoon and use my code for $25 off Breakfast + Lunch or Breakfast + Lunch + Reset plans.
LA Dunn is a plant based advocate and she makes a mean lemonade. If you have twenty minutes, listen to an episode of The Black Girls Eat Podcast and sign up below for updates, Recipes & Random-ish.