Jump to recipe
Arugula brings a green and peppery taste to this salad. I have come a long way since the days of iceberg lettuce. No shade to iceberg lovers. Iceberg lettuce was all I knew for many years. As a teen, I landed a gig as a cashier at a fancy supermarket. That's when I first discovered Arugula.
I had to take a test to get that job at the supermarket. Shocking right? I spent two weeks "training." I put that in quotes because they gave me two weeks to memorize everything in the store. The produce section was most important. On the day of the exam, they asked me to name seven kinds of lettuce. First on the list? Arugula!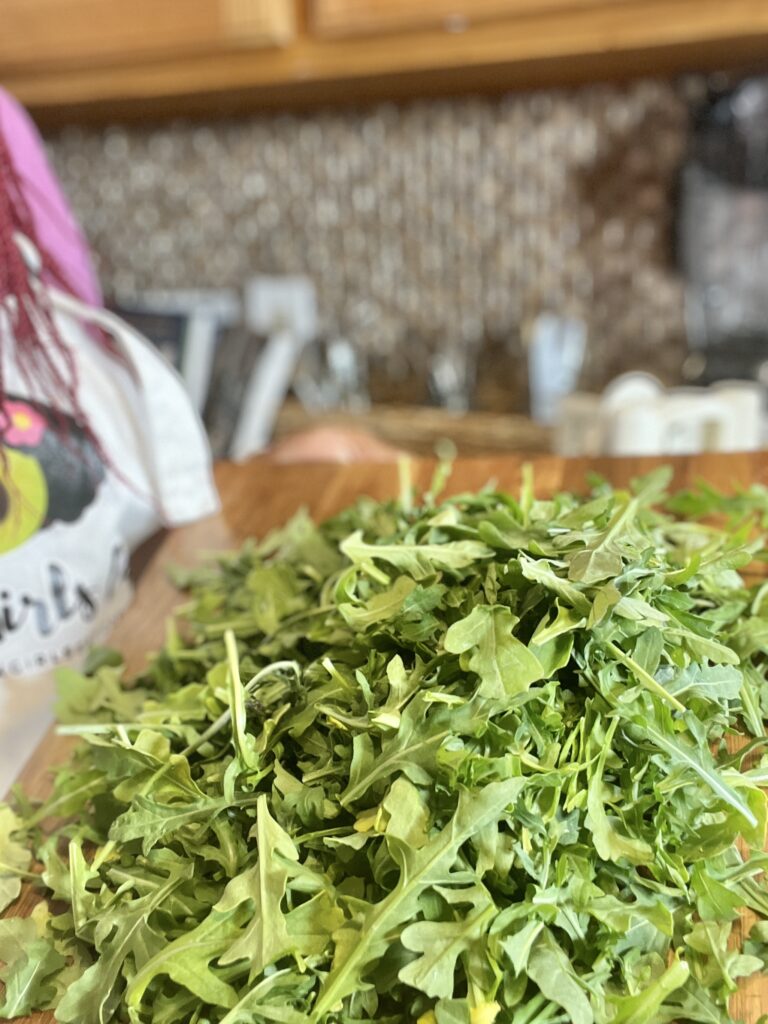 Arugula Is Not A Kind of Lettuce
Kale, broccoli and cabbage are related to arugula. Did you know that it is also technically an herb? Yes it is. Just like oregano and basil. Once I started looking for ways to add more dark and leafy greens to my plate, arugula was a strong choice.
One of the great things about arugula is that it is full of antioxidants. Cancer fighting properties come from the incredible amount anti-inflammatory glucosinolates found in each serving.
A Plant-Powered Punch
The combination of arugula and zucchini squash in this salad offers a plant-powered punch. In addition to being a great source of Vitamin C and K, check out some of great reasons to make this salad:
Calcium for healthy bones, teeth, muscles and nerve functioning
Vitamin A to support a healthy immune system and overall eye health
Potassium is heart healthy and helps to fight hypertension
Folate also known as B9 is responsible for healthy production of red and white blood cells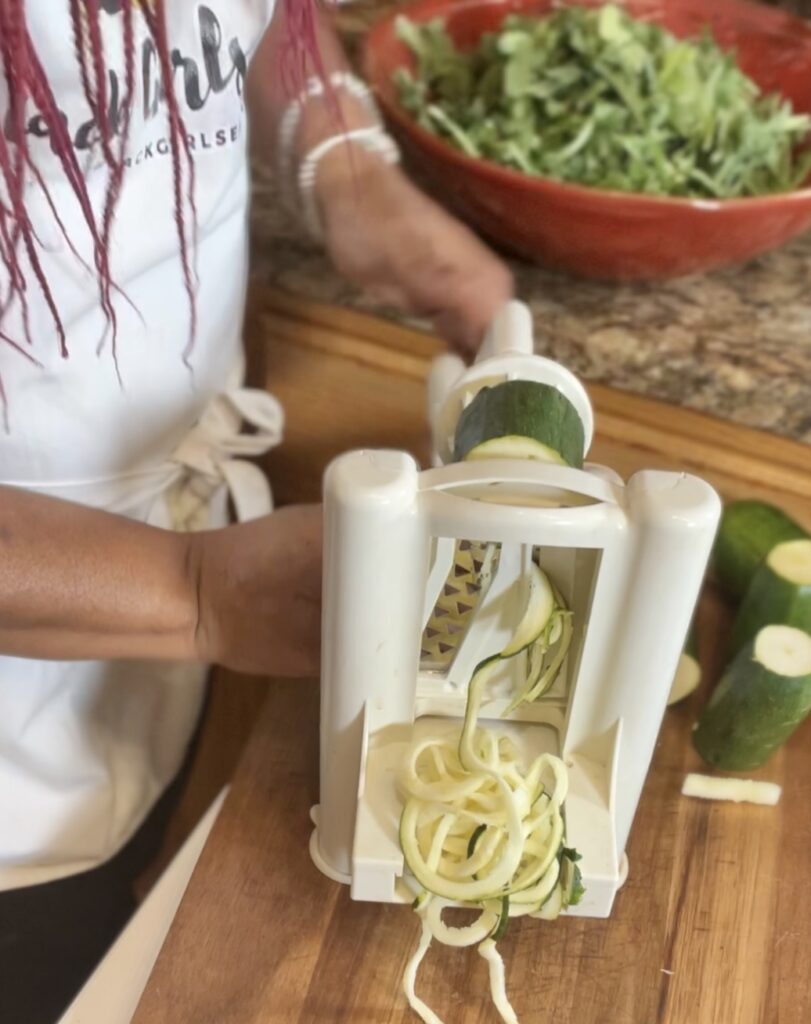 I am a plant-based advocate. So I am excited about this arugula and zucchini squash salad. It's so great to have new options. If you have not tried it, this recipe is the perfect way to introduce arugula to your meals. I spiralized the zucchini because I the way it wraps around the arugula. Feel free to slice your squash if you don't have a spiralizer. The balsamic vinegar provides a nice surprise of flavor.
LA Dunn is a plant-based advocate who enjoys sharing recipes and helping others make healthier food choices. Find her on Instagram @blackgirlseat and be sure to check out the easy 5 Day Introduction to Plant-Based Nutrition course. Sign up below to stay connected!
Arugula Zucchini Salad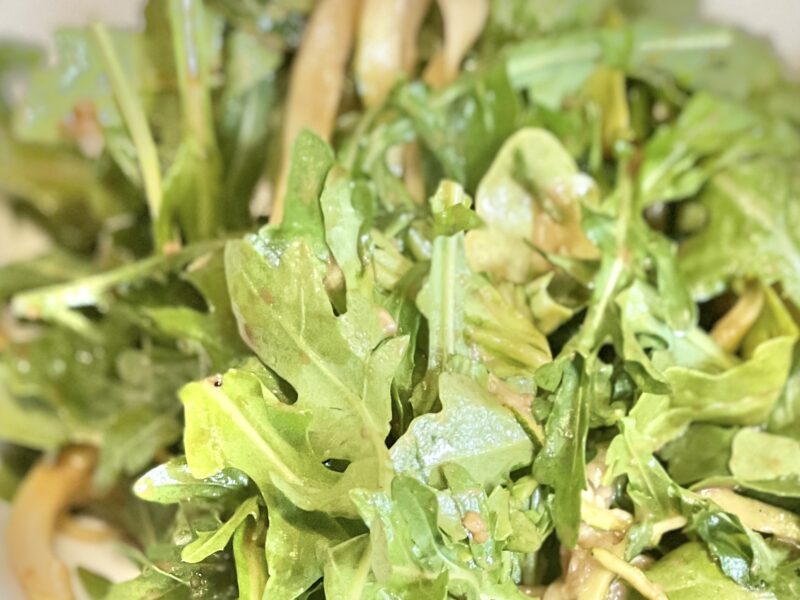 Ingredients
5oz Arugula
2 Medium Zucchini Squash
4 Tbsp Olive Oil
2 Tbsp Balsamic Vinegar
2 Tbs Honey
1 Tsp mince garlic
1 tsp dijon mustard
Pinch of Salt and Pepper
Instructions
Open arugula package and sort through leaves and rinse if needed. If you do rinse your leaves, lay them out on a paper towel and let them air dry before preparing your salad.
Rinse your zucchini squash and slice thinly. I used a spiralizer so if you have one, use it. You can decide if you want to peel the squash or leave the skin on. The skin offers a great amount of vitamin C.
In a medium bowl or food processor, blend olive oil, balsamic vinegar, honey, garlic, mustard, salt and pepper.
Add arugula and zucchini to a large bowl and pour your dressing over the salad. Use a large fork or tongs to toss and ensure that the dressing is distributed evenly.