VeganHood sounded like the perfect address for me on a recent sunny NYC afternoon. A plant-based restaurant in Harlem is just what I needed. You know your girl is always looking for new ways to add plants to her plate! What really inspired me was the fact that it was launched by two sisters from Harlem who were already dedicated to the community.
From Young Excellence Society to Vegan Hood
Before VeganHood, Sisters Janine Smalls and Lanise Herman-Thomas were already working with young people in Harlem via their community based organization, Young Excellence Society (YES). When they were unable to provide direct services to the youth, they began preparing vegan meals out of their kitchen.
From the Website: Young Excellence Society Inc. organizational programs are implemented by committed and well-trained staff, that consists of certified teachers, social workers, psychologists and provides many opportunities to help overcome the obstacles such as high dropout rate, low test scores, gang violence and several other demeaning situations that face the under served low-income population in throughout New York City boroughs.
The community responded to Veganhood and they were a hit. After a few twists and turns they found a location to support the dream. They landed a spot at Frederick Douglas Boulevard between 113th and 114th street. I had the great pleasure to check out the menu which features flavorful foods with a nod to Hip Hop and New York City.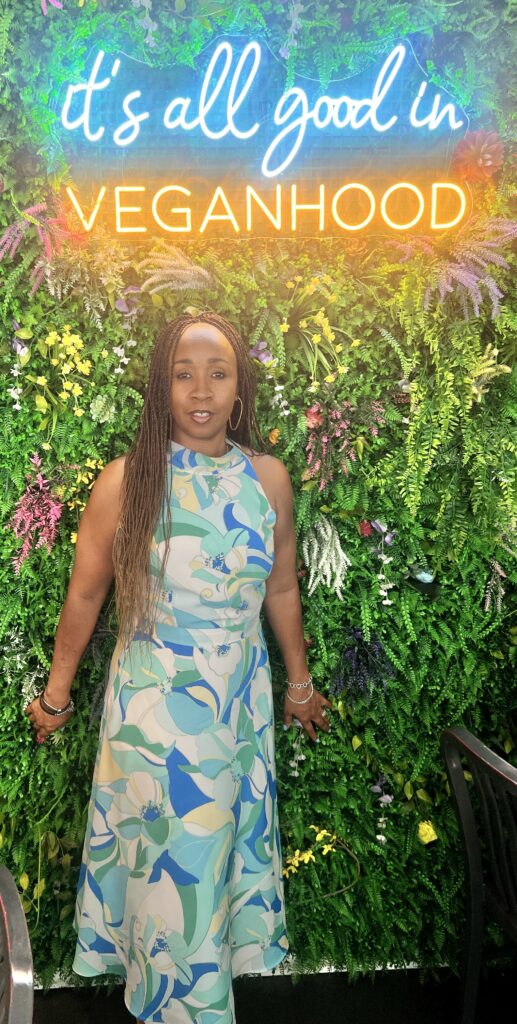 Vibrant and Fun at Veganhood
Stepping out of the warm sun into Veganhood was like stepping into a storybook. All at once vibrant and colorful. Each wall was ready for the selfie! And I was not mad at the never ending Hip Hop playing in the background. The menu was diverse with fun items like St. Nick Fried Chix, The Boogie Down Burger, The DMX Sauce and Bed Stuy Shrimp.
What Did I Order?
St. Nick Fried Chix: Tasty vegan dish that looked like actual chicken legs
Mac and Cheese: Dairy-free with creamy cheesy texture
Potato Salad: Home made and familiar with vegan mayo, relish and their secret DMX sauce.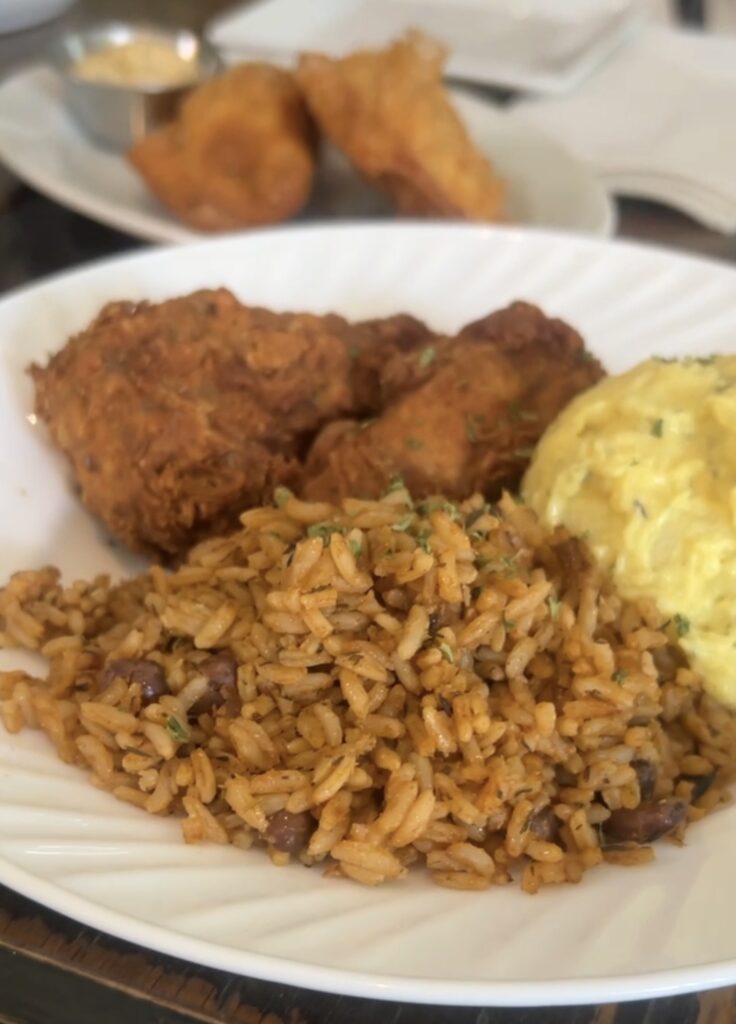 LA is a plant-based advocate from the Bronx who has no problem traveling to Harlem for amazing vegan and vegetarian meals. Congrats to the team @veganhood_ Let me know if you visit. Stay connected by signing up below and don't forget to follow on Instagram @blackgirlseat!