Jump to recipe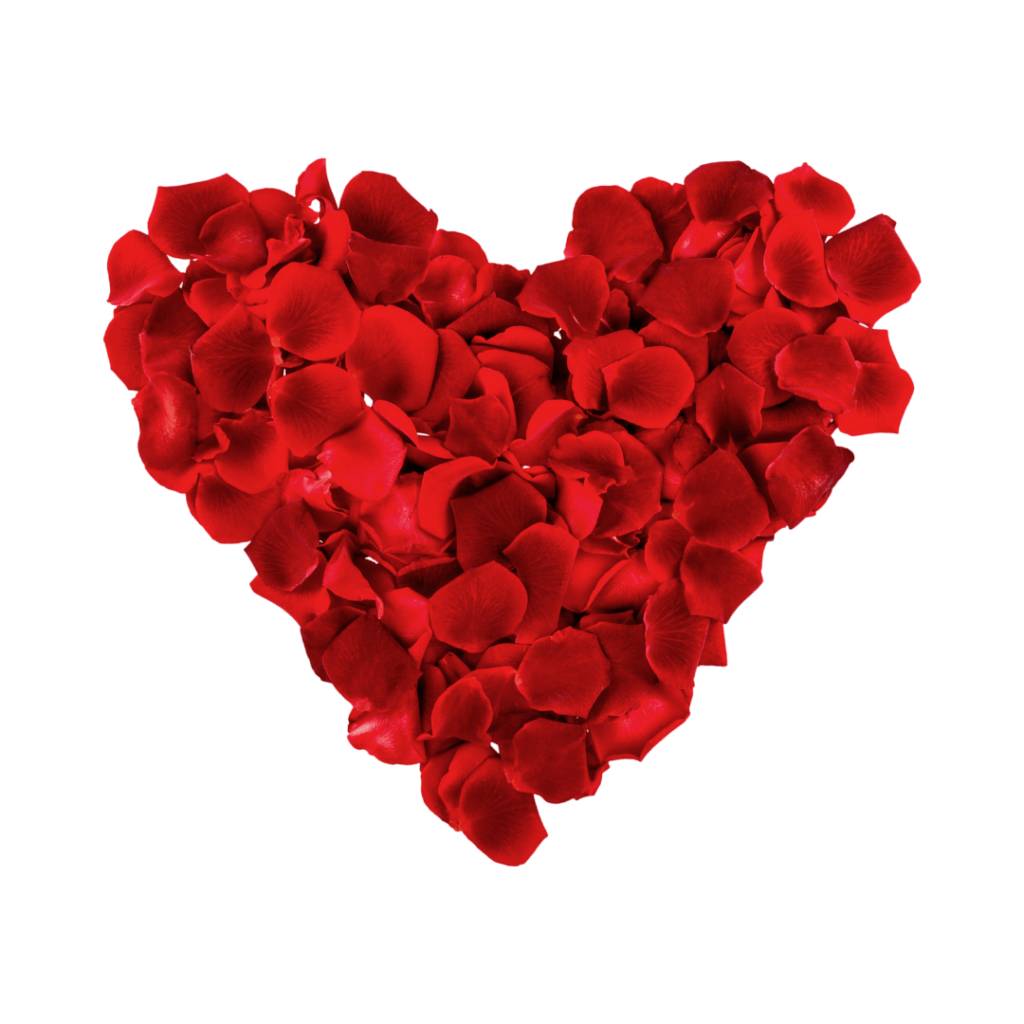 Valentine's Day comes once a year but I could literally make these truffles seven days a week and not feel guilty at all! Creamy and bursting with chocolate, I don't know how they are not on my to do list at least once a month. What's really cool is that I only use used two ingredients to make them. Chocolate chips and coconut milk are all I need when I'm in the mood for a sweet treat.
Not Truffle As In The Other Truffle
For those in the know, the truffle is an insanely expensive and highly regarded fungi served in all the swanky places. But these are chocolate truffles! There are two major rumors swirling around the creation of truffles. The first is that french chef Louis Dufour was looking for a new Christmas treat so he created some chocolate ganache, rolled them into balls, dipped them in chocolate and then dusted them in cocoa powder. The other legend says that famous french chef Auguste Escoffier had an apprentice who mistakenly poured hot cream into a bowl of chocolate and the rest is truffle history. No matter which version you prefer, it's all about the marriage of chocolate and cream.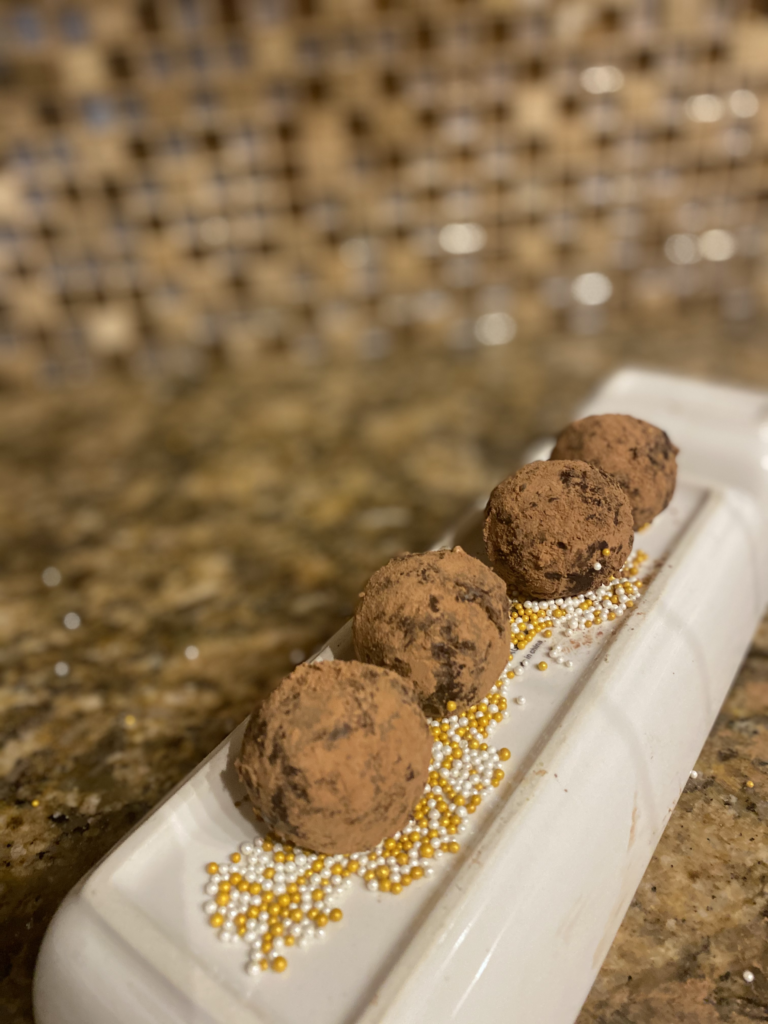 I'm Too Sexy For This Chocolate
Ever wonder why chocolate is the sweet treat of choice during the month of love? Yes. Chocolate has been celebrated for its aphrodisiac characteristics since the time of the Aztecs. Ever cuddle with a cup of hot chocolate or feel all mushy inside after a bite into a yummy and warm slice of chocolate cake? Chocolate sends the brain all kind of signals that lead to high levels of satisfaction. Some suggest that chocolate improves blood flow and may even lower inflammation. But I'm sure there's a note somewhere about truffles in moderation!
Making truffles is fun and easy. You can even add flavors to your chocolate like orange or even coffee. Today, I ground my chips in our coffee grinder to get an espresso taste that I know hubby will love. Once your chocolate has cooled off and ready to roll, you can dust them with cocoa powder or roll them in coconut, confectioners sugar or chopped nuts. These are the perfect treat to show off your personality. Nothing says love like doing you!
Truffles With Two Ingredients

Wait Time
1 hour, 30 minutes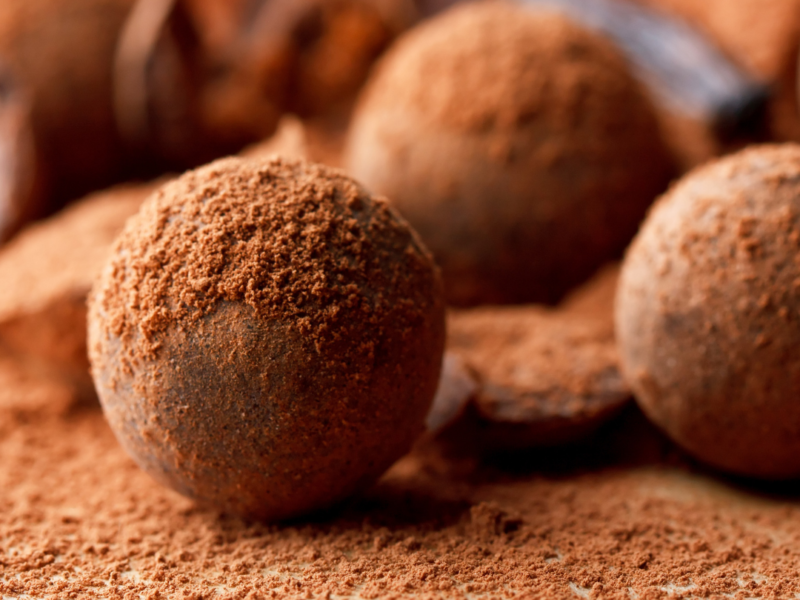 Ingredients
9oz of Dark Chocolate Chips (I used non dairy chips)
1 Can of Coconut Cream
Instructions
Place your chips in a glass or metal bowl and chop so that they are in smaller pieces. I used my coffee grinder.
Heat coconut cream (or milk) in a saucepan until it starts to boil. Pour hot liquid over chips and stir.
Place in the fridge for 1 to 2 hours. Check to see if the center is clear with a knife or toothpick. You are looking for a consistency that will allow you to roll the chocolate into a truffle ball.
I rolled mine in cocoa powder but there no limit to the options.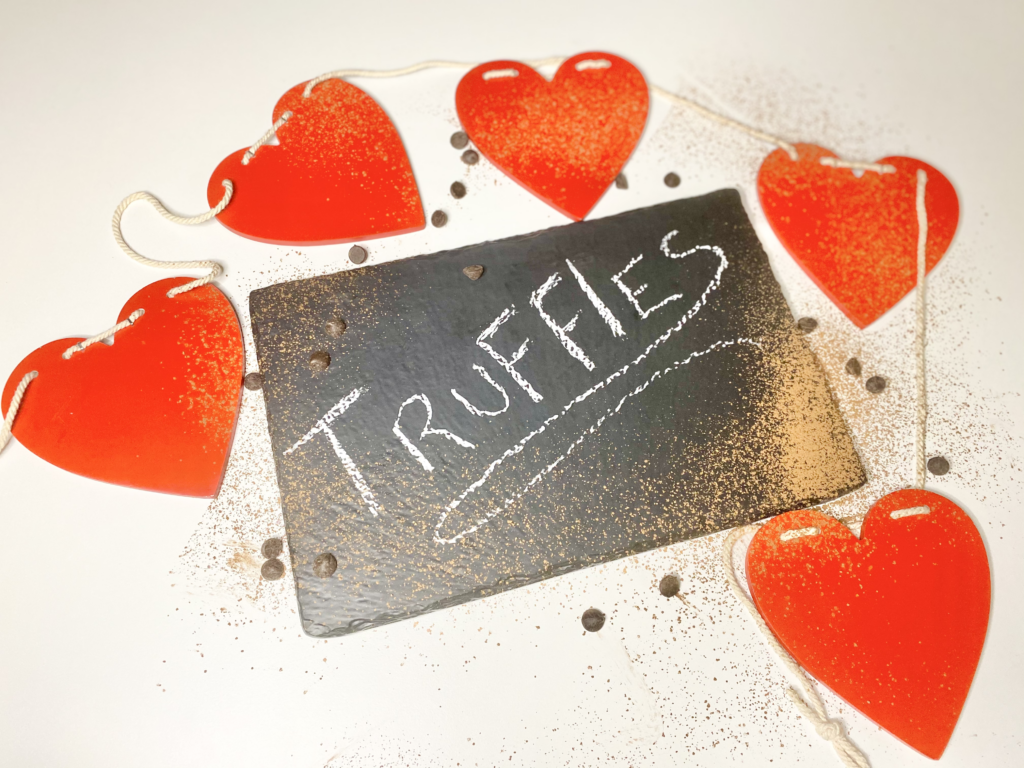 More Great Truffle Recipes from the Web
LA Dunn is a plant-based advocate and a huge fan of Bridgerton. If you hear anything about season 2, please let her know. In the meantime, if you have 20 minutes, listen to an episode of The Black Girls Eat Podcast and definitely sign up below for recipes and updates.