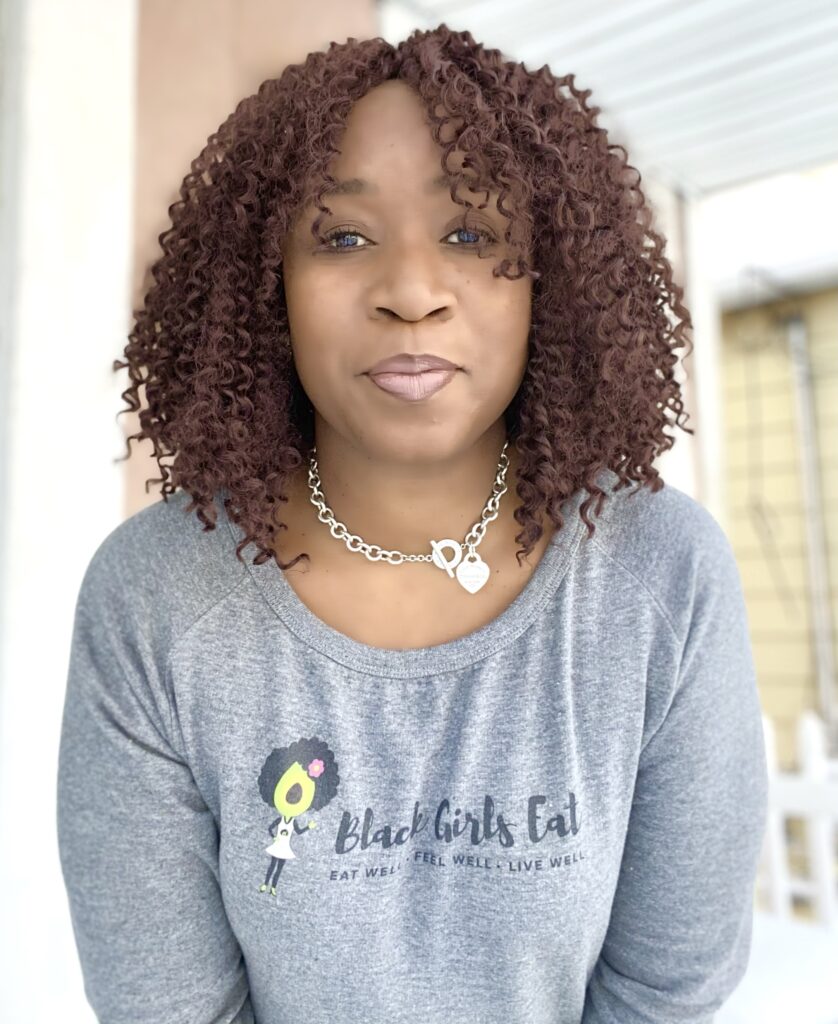 Right out of the gate, Noom looked different. The app had a vibe that said, "Hey…I'm fun and interesting." It was sleek and colorful. Looking to get out of the usual dieting rut that I fall into every year, I kept an ear to the ground for any whispers of discontent. I had seen the commercials online and on television and wanted to know if anyone in my circle had horror stories to share. Kind of like when you think you wanna say, "Yes" to a new suitor but you need to check around first to make sure there's no drama.
I don't know if it was the universe or those sneaky techies with their algorithim and user search histories but Noom started popping up in my life everywhere. The first time was via an ad on a website. At first I ignored the square box in the corner that was talking to me. I can't remember what I was reading but I was determined not to be deterred. I know you understand. But then the unimaginable happened. I took the ad off mute and learned all about how different Noom was. The subscribers in the commercial talked about how the app changed their lives and how their success was unprecedented.
Meeting for the First Time
I am not new to weight loss programs. After leaning into plant-based nutrition a few years ago, I can honestly say I feel better. I found new ways to remix my plate and learned about so many fun and interesting ways to prepare healthier meals. But after working from home for a few months, I absolutely started feeling the effect of our late night baking sessions. The fact that I'd been wearing yoga pants for three or four months didn't help. I had an over inflated sense of comfortability that disappeared as soon as I had to put on anything with buttons.
So after much consideration, I downloaded the app. I plugged in all of the details and set a goal. With any luck, I'd be where I wanted to be in five months. Life with Noom began with a daily weigh in. Yes, I said daily. I was shy at first. I mean we just met and looking at that number every day was a little intimidating. Then there were the daily readings. I learned quickly that I have food triggers and a food history.
The Challenge
The app challenged me to consider my mindset. I stressed out wondering if I had a growth mindset or a fixed one. Whew! Did I mention the pop quizzes that showed up frequently? Reading the articles was one thing. Getting a perfect score on the quizzes was another. On top of all of that, I was also keeping a daily log of meals. But I hung in there and after the first two weeks, I saw my numbers dropping. I felt encouraged. That feeling lasted for about eight weeks or so.
Even though there weren't any groceries to buy or any fancy supplements to try, I began to feel pressure. The Noom app assigned a coach to me and that coach added me to a support group. Day after day, I fell behind in the readings. I ignored the quizzes because I hadn't read the articles. Before I knew it, I wasn't weighing in or logging in my food choices. I didn't want to be rude but joining the chat in the group also began to feel like obligation. I started receiving SOS text messages that detailed that my Noom app was missing me. Ironically, I'm the one who created that emergency message when I first started the program. I thought it was presumptuous but I guess they had a strong sense that I might be in trouble at some point.
The Honey Noom Is Over
By September, I was done. I wondered if I should re-start the program and set a new goal. The Noom app looked perfect on paper. It was everything I thought I wanted. There was a daily connection, lots of research driven activity, a coach and a supportive group of Noomers eager to share their successes and challenges so that I wouldn't feel alone. But I couldn't take it.
I logged on and asked the company not to renew my subscription. They were kind about it and told me I would still have access to my coach, support group and curriculum until the last day of the agreement. They even offered me best wishes on my health journey. In total, I lost 15 pounds. I'm grateful for the experience. The app is still on my phone so who knows? The New Year is right around the corner so I just might give it another try.
LA Dunn is a plant-based advocate who enjoys life with a healthy dose of vegetables and humor. If you have 20 minutes, listen to an episode of The Black Girls Eat Podcast. Keep in touch by joining the email list below.