Santa Monica Pier is as iconic as the Statue of Liberty. It's home to that can't miss Pacific view. Lots of sunshine and food! My family spent a week in Santa Monica and our biggest decision every day? Where should we eat? There was no shortage of options and there was always something to make my plant-based taste buds happy.
A visit to Los Angeles isn't really complete without spending time in the neighborhood that sits directly on the Pacific Ocean. Perfect breezes off the ocean and plenty of sunshine. Fun fact: Many consider Santa Monica to be a part of Los Angeles. It's not. It's actually a separate city founded in 1886.
A visit to the pier is like taking a step back in time. Just walking along the wooden planks can make you feel like a kid all over again. The pier first opened in 1909. The amusement park, Pacific Park opened in 1996. There's funnel cake, old school rides and an arcade that offers fun from Skee Ball to VR.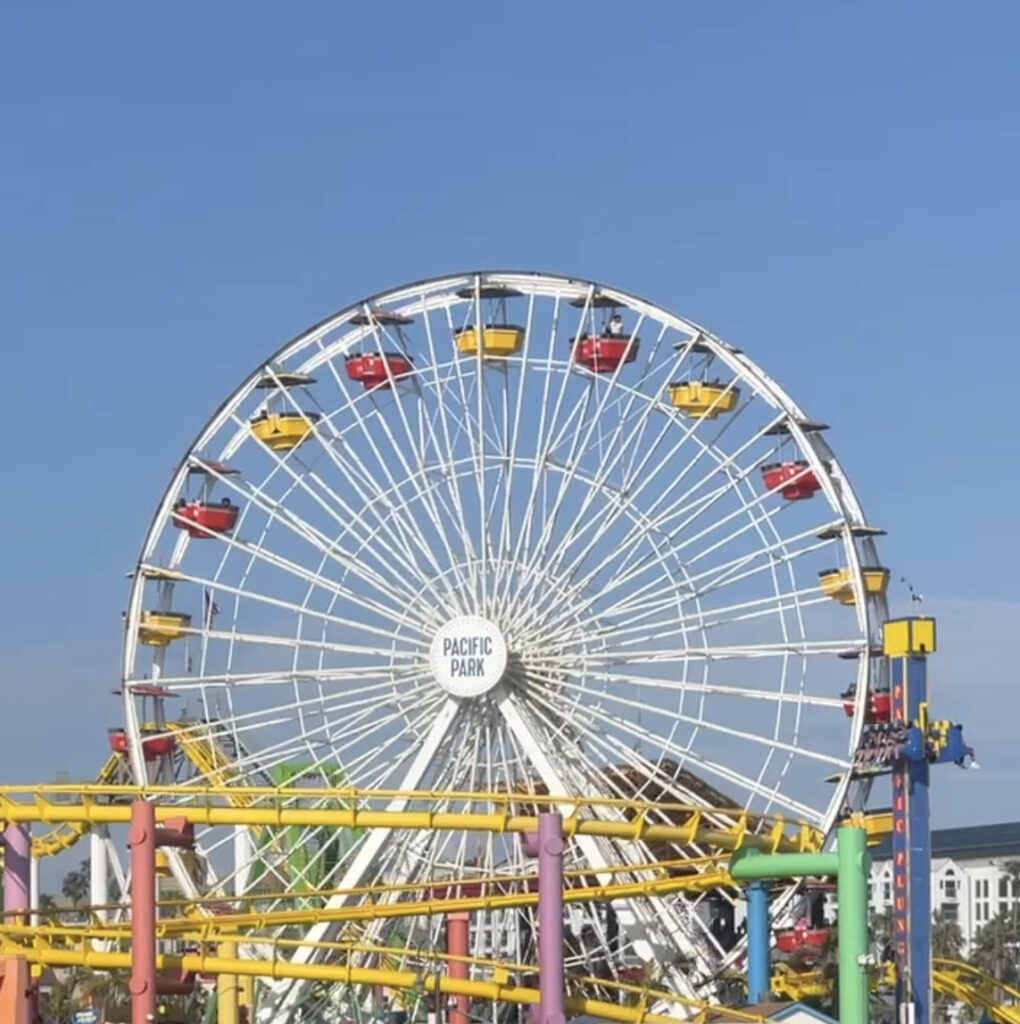 Grown and Sexy Santa Monica
When I was packing for the trip, I was happy to pack the cuteness. The warm nights welcome halter tops and flowy dresses. You may not be a celebrity but the candle lit spaces and rooftop vibes make you feel like an A-lister for sure.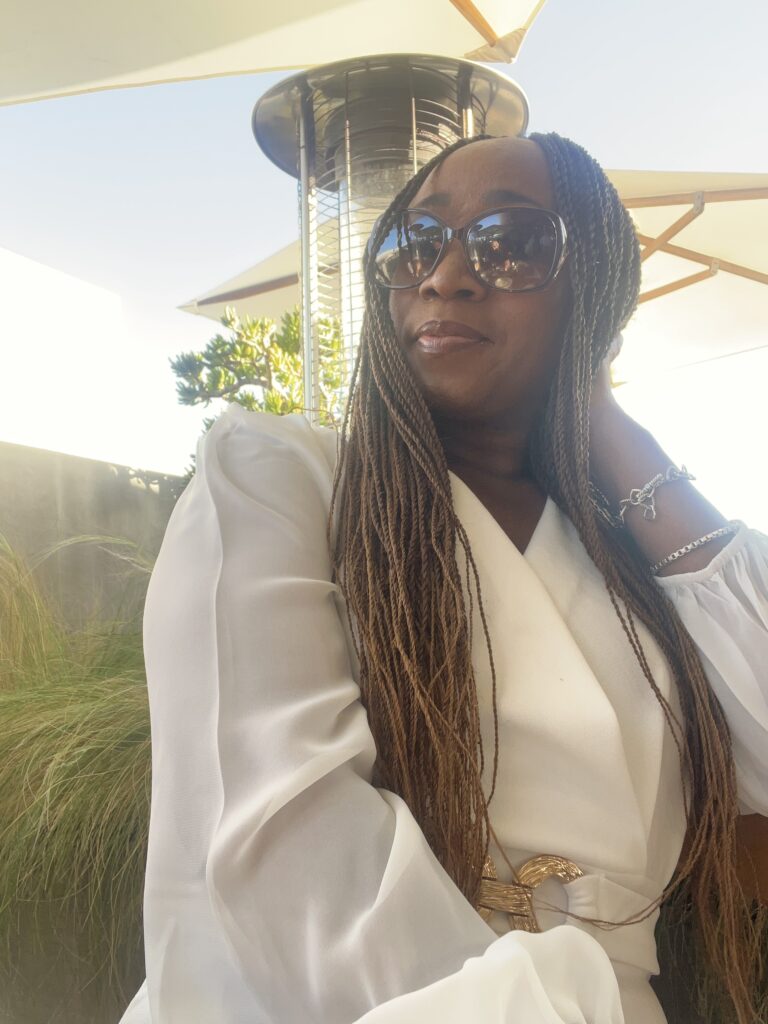 "You may not be a celebrity but the candle lit spaces and rooftop vibes make you feel like an A-lister for sure."
This rooftop spot says California all day. Located inside of the Proper Hotel, the restaurant was a vibe. Serving mediterranean and California cuisine, Calabra also features a sundeck, circular bar and indoor lounge. Be sure to make a Rez and try the Crispy Zucchini. 700 Wilshire Blvd (Entrance on, 7th St, Santa Monica, CA 90401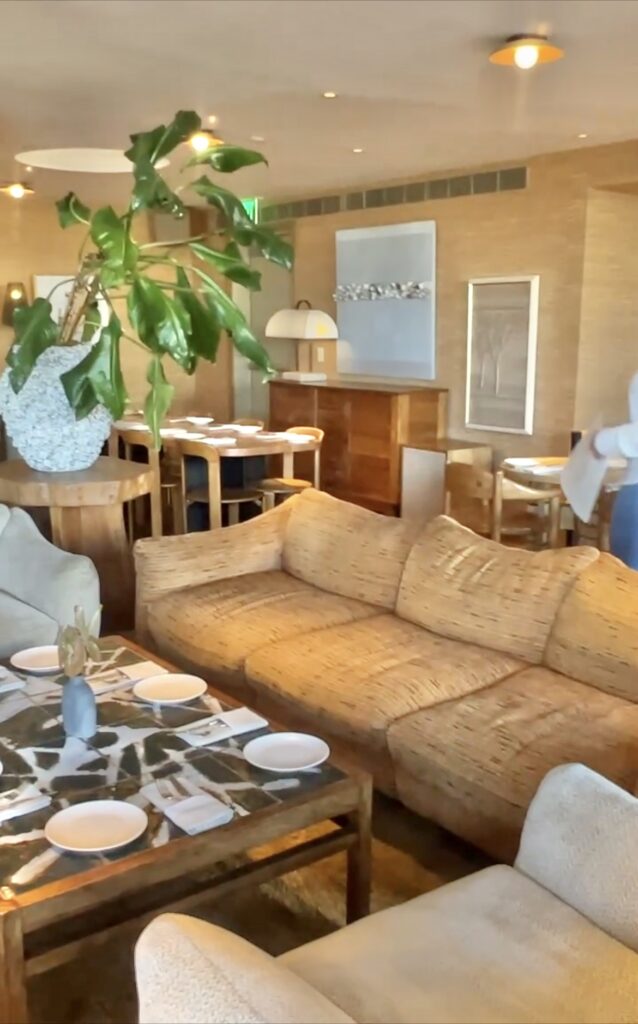 We stepped into Élephante one late night. Okay our reservation was for 9:30 but that's really late in LA. Loved all of the custom furniture and natural tones with a nod to Northern Africa and Southern Italy. Good music, good cocktails and pleasant wait staff. Try the Polenta and Mushrooms, Burrata Pizza and Spicy Vodka Pasta. 1332 2nd St Rooftop, Santa Monica, CA 90401
Fresh and tasty Mexican fare for sure! If you love elote, quesadillas or fajitas and you are in Santa Monica, add this one to the list. The sangria was sooooo good! 1515 Ocean Ave, Santa Monica, CA 90401
Family Friendly in Santa Monica
You might not think that this plant-based advocate would be interested in Cha Cha Chicken. But that's okay because I found that every menu had something for me. Try the Arroz No Pollo and the Black Bean Dip with Chips. 1906 Ocean Ave, Santa Monica, CA 90405
Since we kept waking up around 7am due to the time difference, this was our go to morning coffee spot. Great lattes! They also serve pancakes, waffles, crepes and dozens of other tasty menu items. Try the Guacamole Toast with Tater Tots. 1447 2nd St, Santa Monica, CA 90401
Ah…..this is the home of the original BBQ Chicken Pizza. I used to love this pizza when I was a carnivore! No words describe my love for the bbq sauce, gouda, cilantro and red onions. Perfect for a casual lunch, late dinner and any reason whatsoever. They have a huge selection of pizza, pastas and sandwiches on the menu. 210 Wilshire Blvd, Santa Monica, CA 9040
Hope that this list helps you out the next time you are in Santa Monica. Be sure to let me know if you have a chance to visit any of these restaurants. One last honorable mention is the Santa Monica Downtown Farmers Market. Not technically a restaurant but you can have lots of fun meeting all of the vendors and tasting everything they have to offer. The market is open at 7am on Wednesdays and Saturdays. 155-199 Arizona Ave. Santa Monica, CA 90401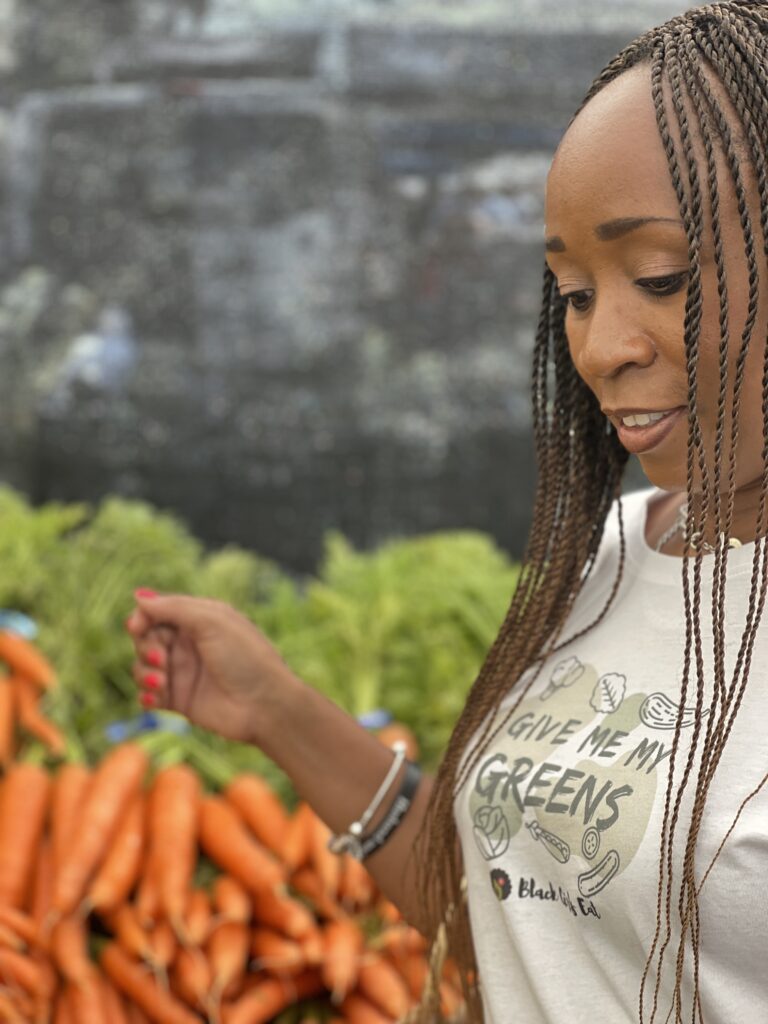 LA is a plant-based advocate for the Bronx who loves to travel. She also loves to find new and exciting ways to get more plants on her plate. Want to go from plant-curious to plant-focused? Take the easy 5 day email class. Follow LA on Instagram @blackgirlseat and be sure to sign up below to stay connected.