Jump to recipe
Pesto came into my life at just the right time. Of course I had the yummy green stuff on my plate for years before I started making it. But when I began looking for ways to get more plants on my plate, pesto was a great choice.
So let me say upfront that this pesto recipe is far from the traditional. First, pesto comes from the Italian term "pesta" which means to pound. The original recipe calls for a mortar and pestle for pounding garlic and pine nuts. My daughter has a nut allergy and I put everything in the blender so no pounding required.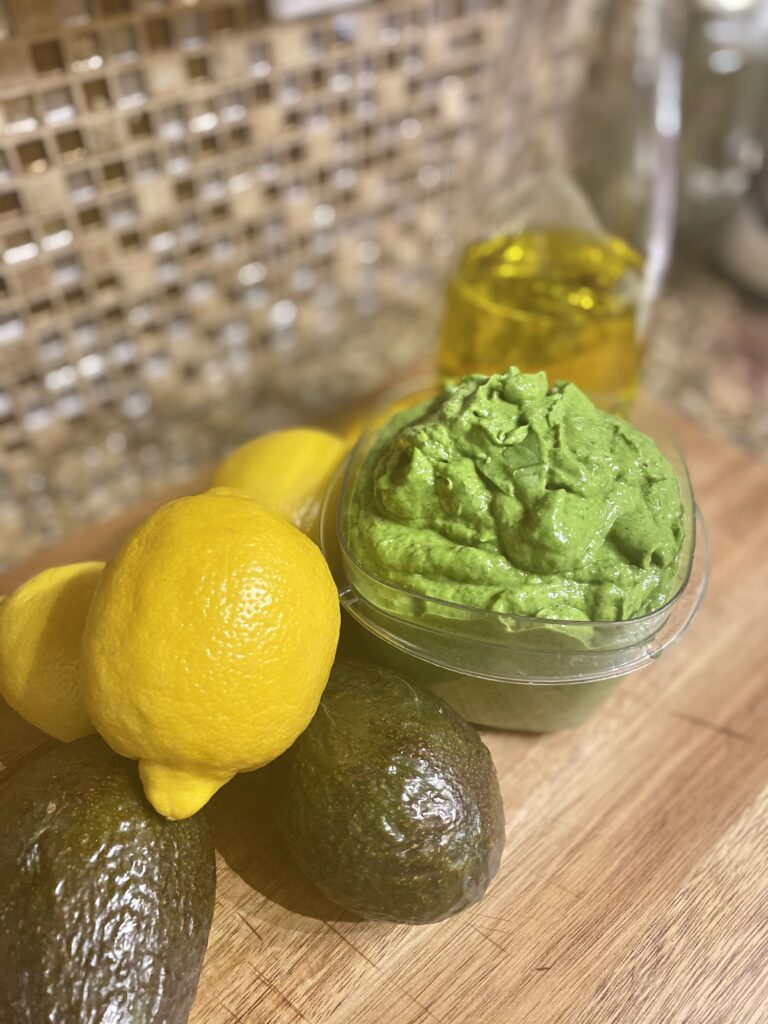 Pesto is the Perfect Pasta Partner
One of the fun things about leaning into a plant-based lifestyle has been making my own pesto, dressing and sauces. Once I started reading labels and leaning away from animal products, I really got more interested in cooking. I'm no Top Chef but I can say that we have more pleasurable culinary moments in our kitchen than horrible ones.
Pasta is awesome and pesto is a perfect partner. This is especially true if you are tired of marinara sauce. The color brightens up the plate and the smooth creamy flavor compliments all kinds of pasta. We love bucatini and penne pastas for our pesto.
This recipe takes about 5 minutes to make. It also doesn't require any fussy ingredients. There are all kinds of ways to enjoy pesto. We love to make a batch and use it throughout the week as part of our approach to eating whole foods. Pasta is our first choice but it also goes well with chips, on salads and as a base for pizza.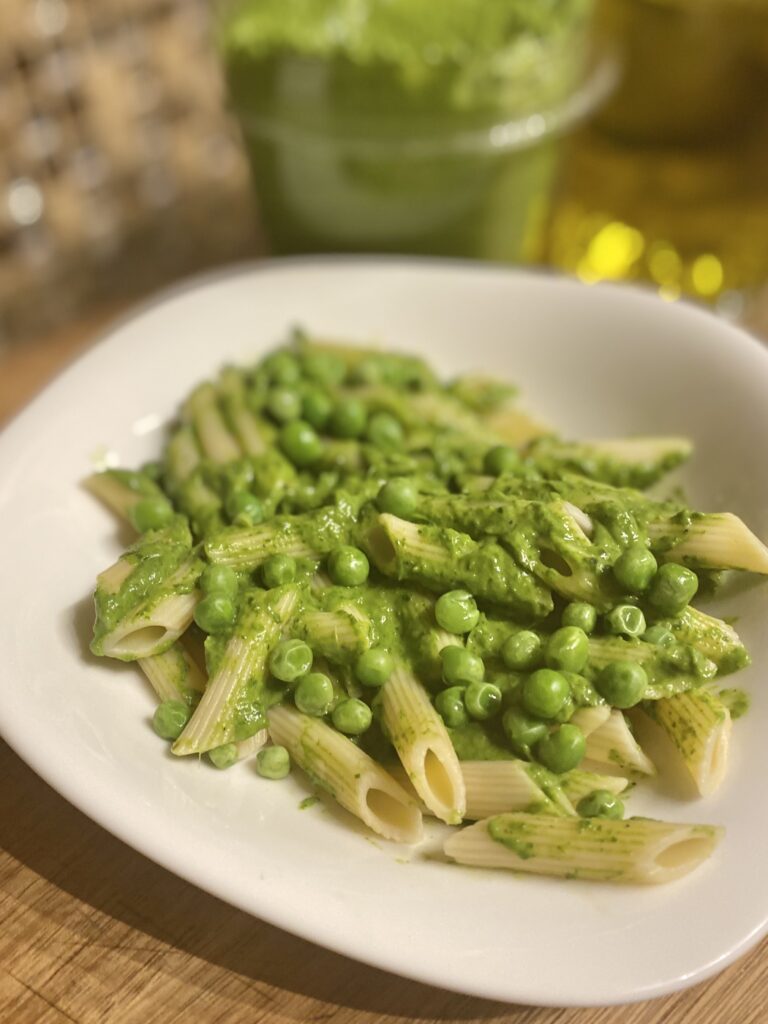 LA is a plant-based advocate from the Bronx who is passionate about making healthier food choices and having fun while doing it. Since you are here, check out the easy 5 day email class: Introduction to Plant-Based Nutrition and sign up below to stay connected.
Easy Homemade Pesto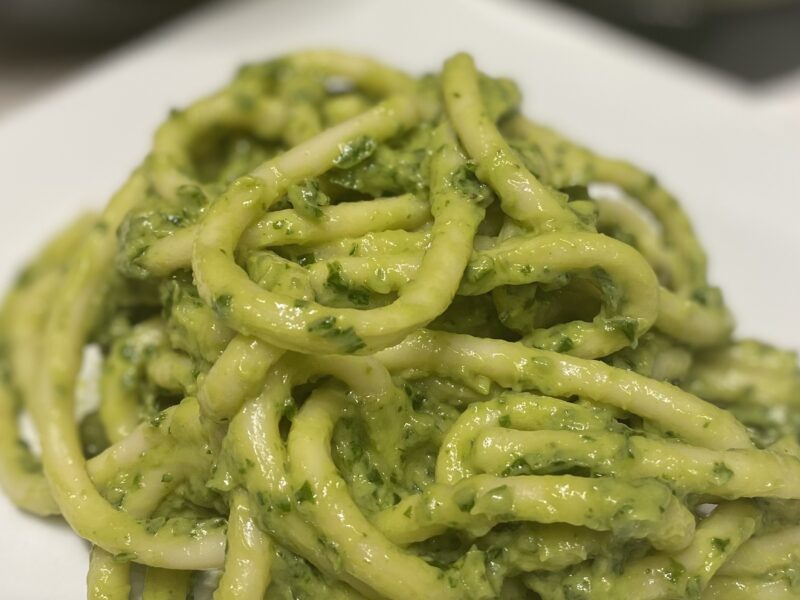 Ingredients
Your Favorite Pasta
1 avocado
2 cups fresh spinach
1-2 tbs minced garlic
1/4 cup parmesan (Optional/Vegan Option)
2 tbs lemon juice
salt and pepper to taste
Instructions
Prepare the pasta according to the package directions.
Slice and scoop out the avocado into a blender or food processor. Add spinach, garlic, parmesan, lemon juice and salt/pepper.
Blend until creamy. Drain your pasta and toss into your pesto. Enjoy!