Bologna sounds like Balonee right? Do you remember the song? My bologna has a first name. Come on! You know the words. That song took me all the way through elementary school! Earlier this month, the Oscar Mayer company launched a mask that in a weird way looks and feels like the real thing.
But What About That Song?
Oscar Mayer company veteran, Jerry Ringlien gets the credit for the My Bologna Has a First Name campaign. The catchy tune, first heard in a TV commercial in 1973 is iconic. I'm leaving meat off of my plate these days but that song brings back memories. The official after-school snack in my house was bologna and cheese on white bread. Yikes!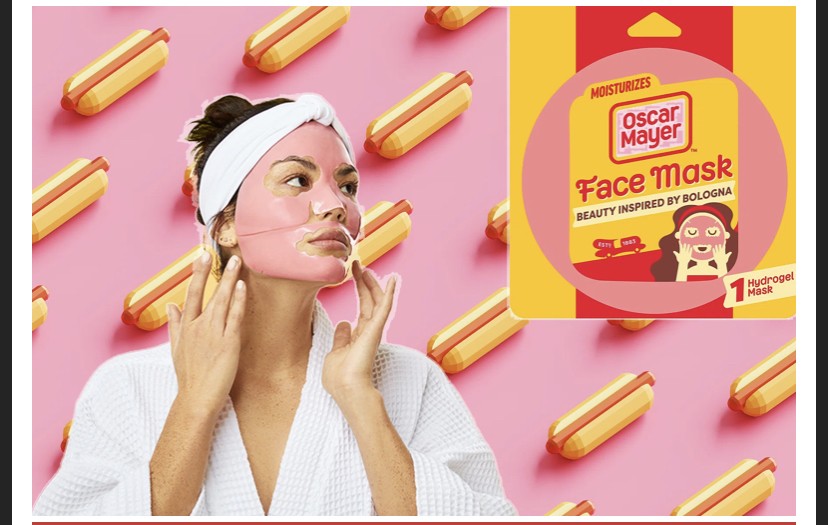 Where Does Bologna Come From?
Foodies know that the Italian meat, mortadella is kind of like the grandfather to the King of after-school meats. True champagne is made in the Champagne region of France. Mortadella holds that same status in Italy. So, people in a the town of Bologna that made their own version were free to call their meat, Bologna.
So Can You Eat The Mask?
No! You cannot eat the new Oscar Mayer Bologna Mask. It is pink. It wiggles like a piece of deli meat. Created in partnership with Seoul Mamas, a Korean skincare brand, it's not for consumption. Seoul Mamas is a US based company. Known for their sheet masks, this one said to be designed to improve skin hydration.
The mask sold out quickly but you can try to grab yours now for $5 on Amazon as it's back in stock.
Source: USA Today
LA is a plant-based advocate and in no way interested in a bologna sandwich! Spend some time on the site and check out some great plant-based recipes like:
Want to go from plant-curious to plant-focused? While you are here, check out the easy 5 day email class, Introduction to Plant-Based Nutrition. Be sure to sign up below for updates and announcements.