Butternut squash is known for its high nutritional value including vitamins A & C along with magnesium and potassium. Yams are also rich in fiber, minerals and vitamins. Which is why the love affair began a couple of years ago. I always ignored the large bell shaped veggie at the farmer's market. The woman who was running that particular market asked if l'd ever tried butternut squash. I eagerly told her about all of the delicious five star soups and meals that I had enjoyed all around town. Admittedly, I had never actually cooked with butternut squash at home.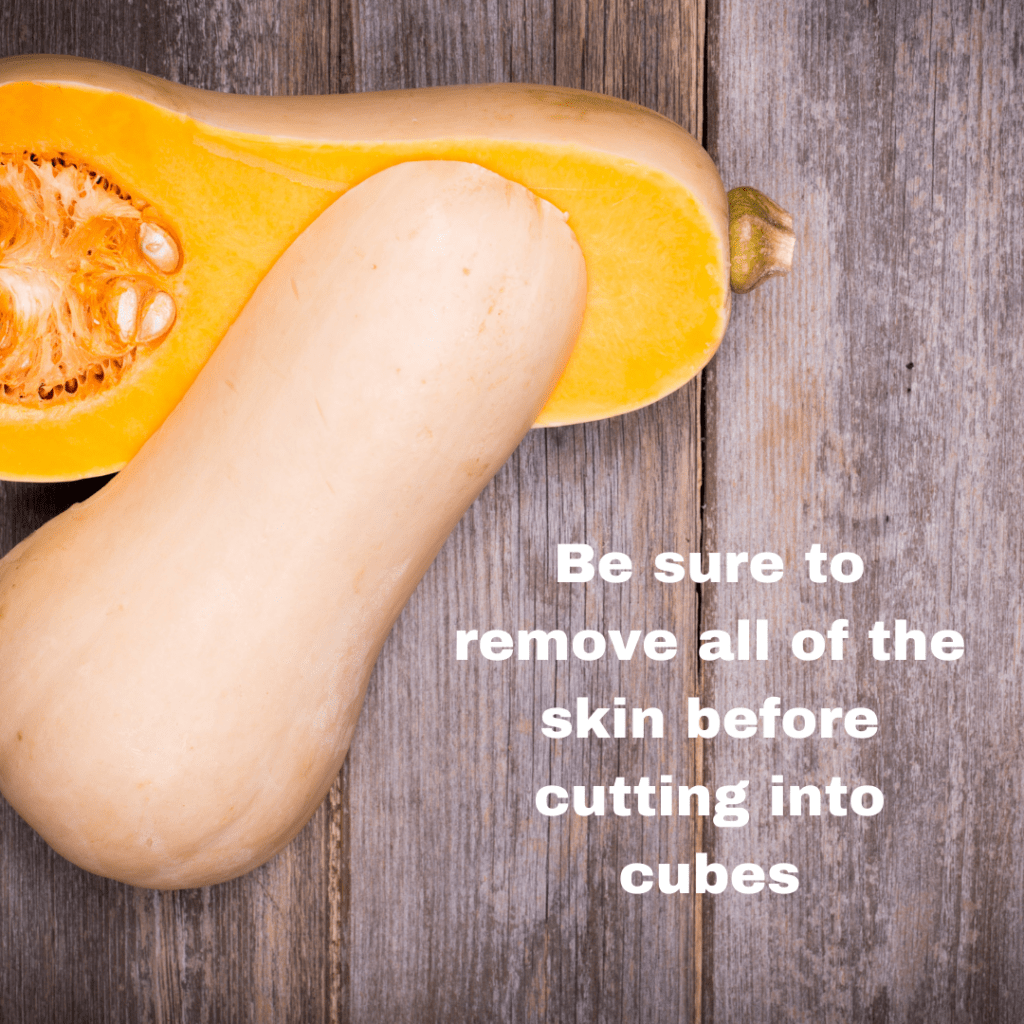 Bringing Butternut Squash Home
When I first brought home the butternut squash, I just stared at it on the table. The outside was hard. The large knife in my kitchen seemed liked the way to go. First, I cut the ends off just as the woman at the market advised me to do. Then, I grabbed my vegetable peeler and began to scrape away at the outside shell. The skin pulled away easily. The bright orange let me know that I had done enough. Finally, I cut the squash in half from the top the bottom, removed the seeds and cut it into cubes. The yams were prepared the same way–peeled, cubed and tossed into the pan with the squash.
Brown Sugar Remix
Candied yams was a childhood staple. No matter what the holiday or soul food Sunday, we all looked forward to the gooey sugary dish made so by all of the butter and brown sugar. This remix is similar but not as sticky due to the addition of orange juice to the brown sugar and butter mixture. No worries, there is still plenty of flavor to satisfy the traditionalists.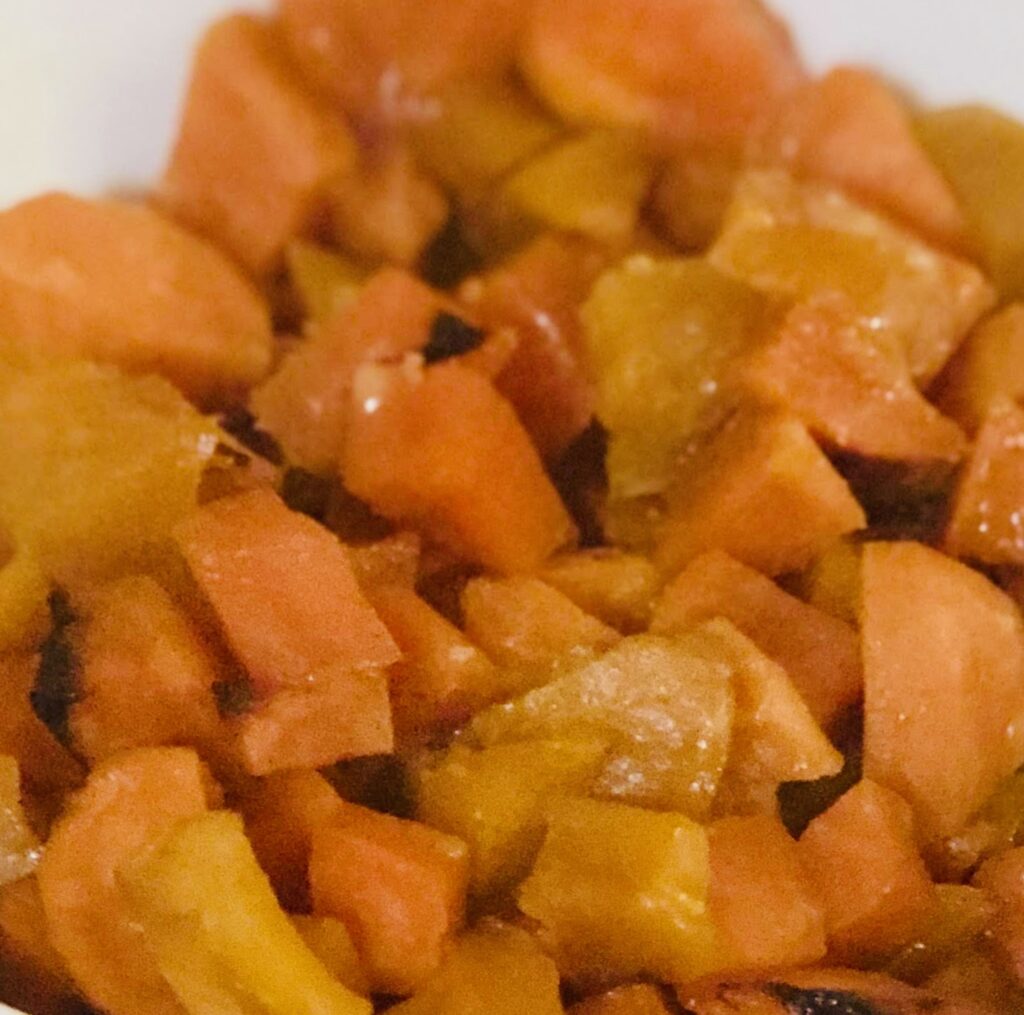 Ingredients
1 Butternut Squash
4 medium sized yams (or sweet potatoes)
8 tbs of melted butter
1 cup of dark brown sugar
1 cup of orange juice
The Process
Pre-heat your oven to 400 degrees. Peel and cut your squash and yams into cubes. Place the butternut squash and the yams into a pan. In a large bowl or measuring cup, add orange juice, brown sugar and melted butter. Stir this mixture and pour over veggies. Use a spatula or large spoon to ensure that every cube is kissed with the mixture. Bake for 30-40 minutes or until tender.
Watch the Video
LA Dunn is a plant-based advocate and she has seen the movie Hamilton 10 times. Sign up here for newsletters and updates from Black Girls Eat.