Jump to recipe
Vegan hummus board sounds like some kind of transportation. You might not be able to travel on it but it's worth the effort. This one is made with just five ingredients. What's cool about making a vegan hummus board is that you call the shots. Whatever veggies you have at the ready are perfect. It's a versatile appetizer or late night snack.
What a cute concept. Wonderful for game night or girls night in. Snacks are a must. But you don't have to be limited to potato chips and wings. The vegan hummus board makes a beautiful presentation. It's also a great way to get more plants on your plate. And you know how much I love adding plants to your plate.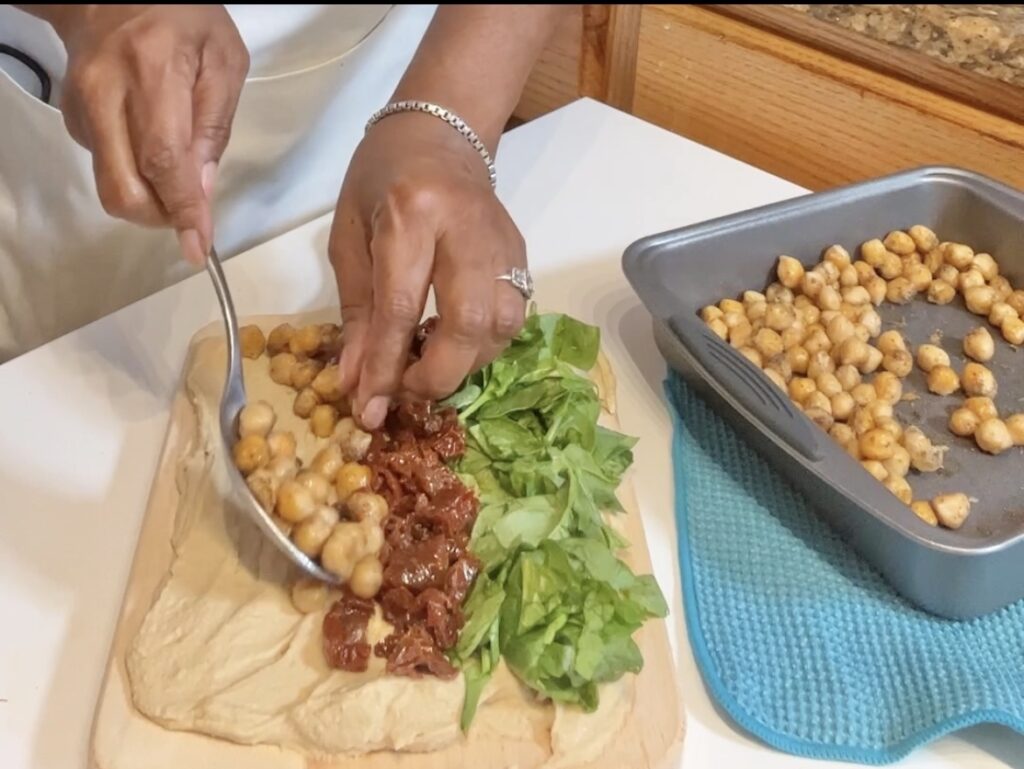 The Vegan Hummus Board vs. The Butter Board
I first heard about the butter board via social media. There were tons of videos of people slathering a cutting board with butter. I absolutely want nothing to do with that amount of saturated fat and cholesterol. But I loved the idea of a new way to present food to my family and friends. So I swapped out the butter and got busy with the vegan hummus board.
I chose to use nothing but veggies on this board. Spinach, sun dried tomatoes, olives and roasted chickpeas make for a savory treat. I made the chickpeas on another day so if you want to make them for this board, check out the recipe here. I think the possibilities are endless. This vegan hummus board is perfect for meatless Mondays. It's also great for days when you are taking a break from meat and dairy products. Leaning into a plant-based lifestyle can be fun and this board is proof of that.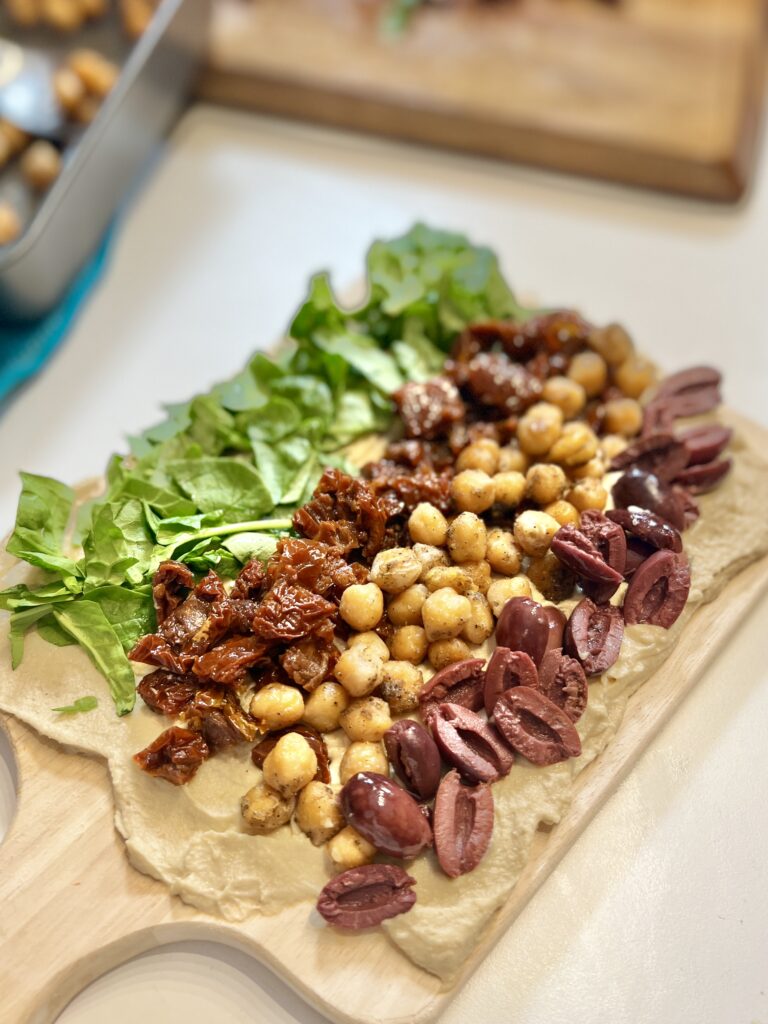 Word to the Wise
The board concept is trending everywhere. But, there are concerns. All sharing is not necessarily caring. Here are some tips that I hope you find useful as you try out this new food trend. Nothing scary, but just wanted to provide some guidelines.
Purchase inexpensive boards that can be used once and discarded
Consider making mini-boards so that each guest can have their own
Try boards made from metal, glass or plastic
Remind your guests not to double dip
Vegan Hummus Board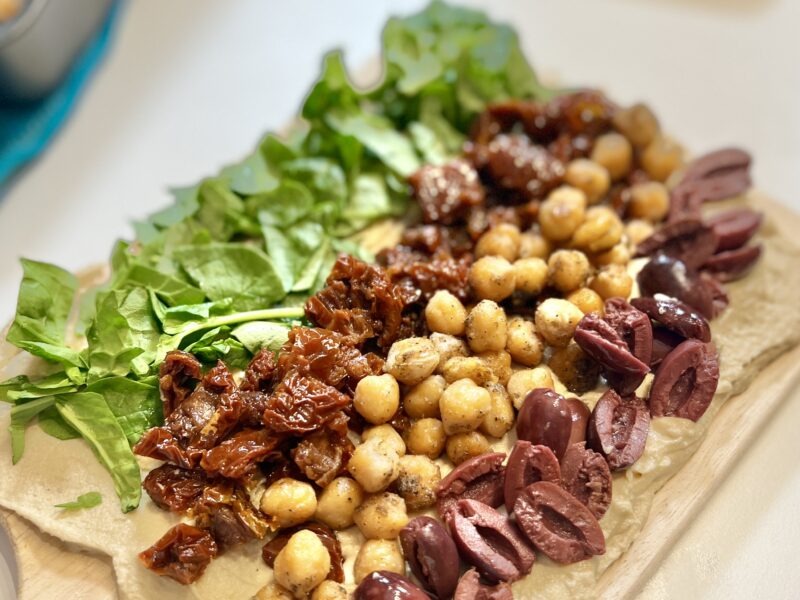 Ingredients
2-3 cups hummus
1/2 cup chopped spinach
1/2 cup sliced sun dried tomatoes
1/2 cup roasted chickpeas
1/2 cup olives
Instructions
Spread the hummus on your board. Arrange spinach, tomatoes, chickpeas and olives. Serve with sliced bread, breadsticks or tortilla chips.
LA Dunn is a plant-based advocate who is all about game time snacks. Want to go from plant-curious to plant-focused? Consider the easy 5 day email class, Introduction to Plant-Based Nutrition. Don't forget to sign up below to stay connected!