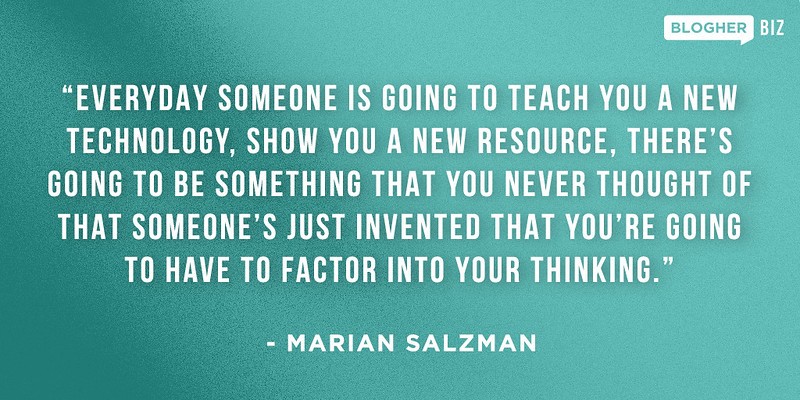 What did you have to transform in order to keep advancing your dream? Is the kitchen table now the cubicle next to the pantry? Working from home hasn't just changed how we work but it also has changed how we learn. The days of crowded conference rooms and cozy coffee meet ups have been put on hold. Entrepreneurs have turned to virtual learning spaces to fuel their need for up to date strategies and information. It's true whether you are running a successful side hustle or a Fortune 100 company. That's why I signed up for the BlogHer Business Virtual Series. Actually, BlogHer offered to pay me to share my experience with you but I was going to sign up anyway!
It's All About Discipline
I love meeting people and making new friends. Believe me when I tell you that I put the social in social media. Participating in webinars at home has forced me to get disciplined. No folding the laundry, prepping dinner or walking the puppy. This past Friday, I purposefully carved out time for a real working lunch. I spent it listening to and learning from women who spoke transparently without a filter about everything from confidence to failing up.
Transform and Grow
The women on the panel gave tons of examples of how they had to transform in order to grow. Some of the transformation was about a job they chose or one that they left. Deneige Watson shared that at one point she reflected on the work she had been doing at the CIA. Her transformative moment came when she finally had to ask herself, "Have I done everything I can do here?" A key question when trying figure out if you should be moving toward the next great opportunity.
Marian Salzman spent decades spotting trends and winning industry awards. Then she decided to take on a new role at Phillp Morris International. She doesn't smoke and doesn't advocate smoking. In order to transform, she changed her mindset. Once she understood that the company wanted her innovative ideas and unique perspective, she signed on. She uses her creativity to help the company achieve their vision of a smoke free world. Not quite what you would expect from the brand. Salzman got it right when she shared, "It's not about the destination, it's about the journey."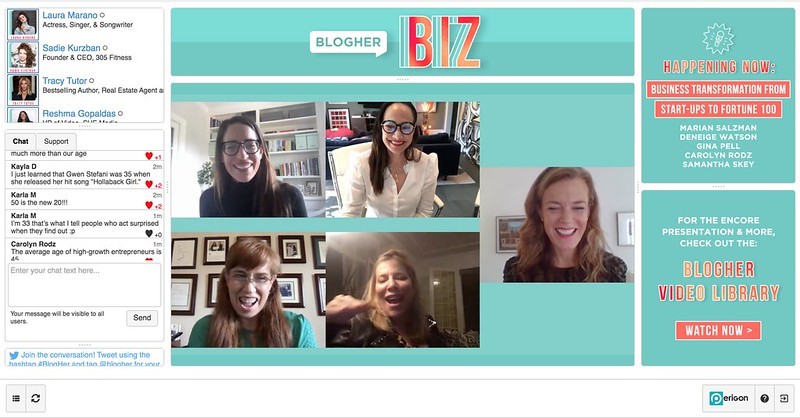 You Have to Be in the Room
Running a business at any time can make even the most focused and driven wonder if we should stay in the game.  It's true that the ambiguity can be paralyzing but as She Media CEO Sam Skey shared, "If you're not in the room, you're not going to make change." Things may not ever get back to normal and when I think about it…who want's to go back anyway? The truth is, if you plan to transform your business during this challenging time, it's your mindset that has to change first.
So, as we move toward the last quarter of this insane year, I will be signing up for more virtual learning experiences. If you missed it, feel free to check out the replay of BlogHer Biz Week Four: Scale, Grow and Diversify Revenue. Next up for me is BlogHer Food on November 13th. Hope to see you there. I'll be in my kitchen cubicle dropping emojis in the chat.