Jump to recipe
Pineapple Whip was all I heard the last time I was at Disney World. This cold, sweet and creamy treat was the number one request from the kids and the adults. It didn't matter that the line was always long. No one asked for soda. No one asked for ice cream. It was all about the pineapple whip.
What makes this dessert so addictive? Is it the way they swirl it in a cup? Is it the fact that it tastes like a huge burst of sunshine? For me, the pineapple whip is just a sweet example of simplicity on a spoon. That's what life is about these days. Simple recipes with simple ingredients. It does not get much easier than pineapple and condensed milk.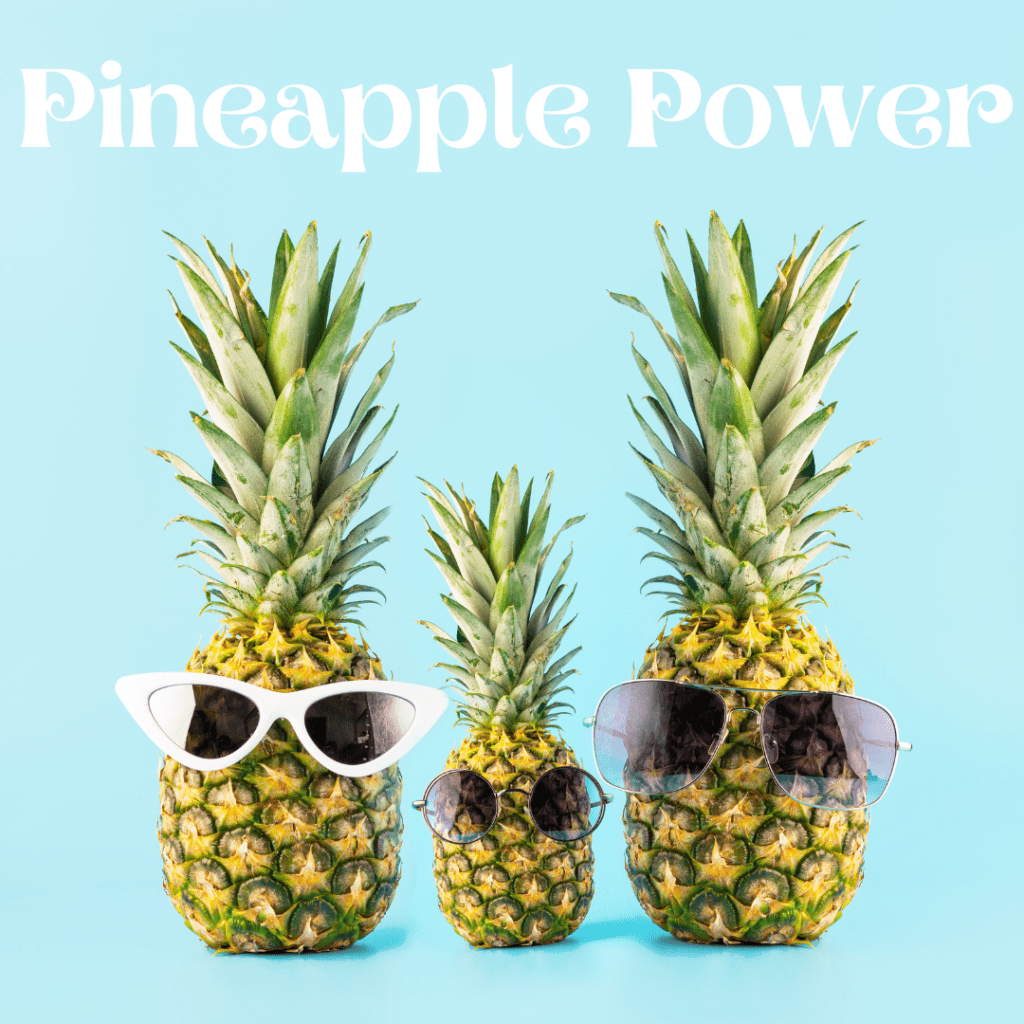 Pineapple Whip for a Burst of Vitamin C
The pineapple is one my faves. When I started learning more about managing inflammation, pineapple juice was often included in a list of healthy options. It seems that Bromelain is the key ingredient in pineapples that help in the battle. So when you make pineapple whip, you might also be helping your body fight inflammation, pain and swelling.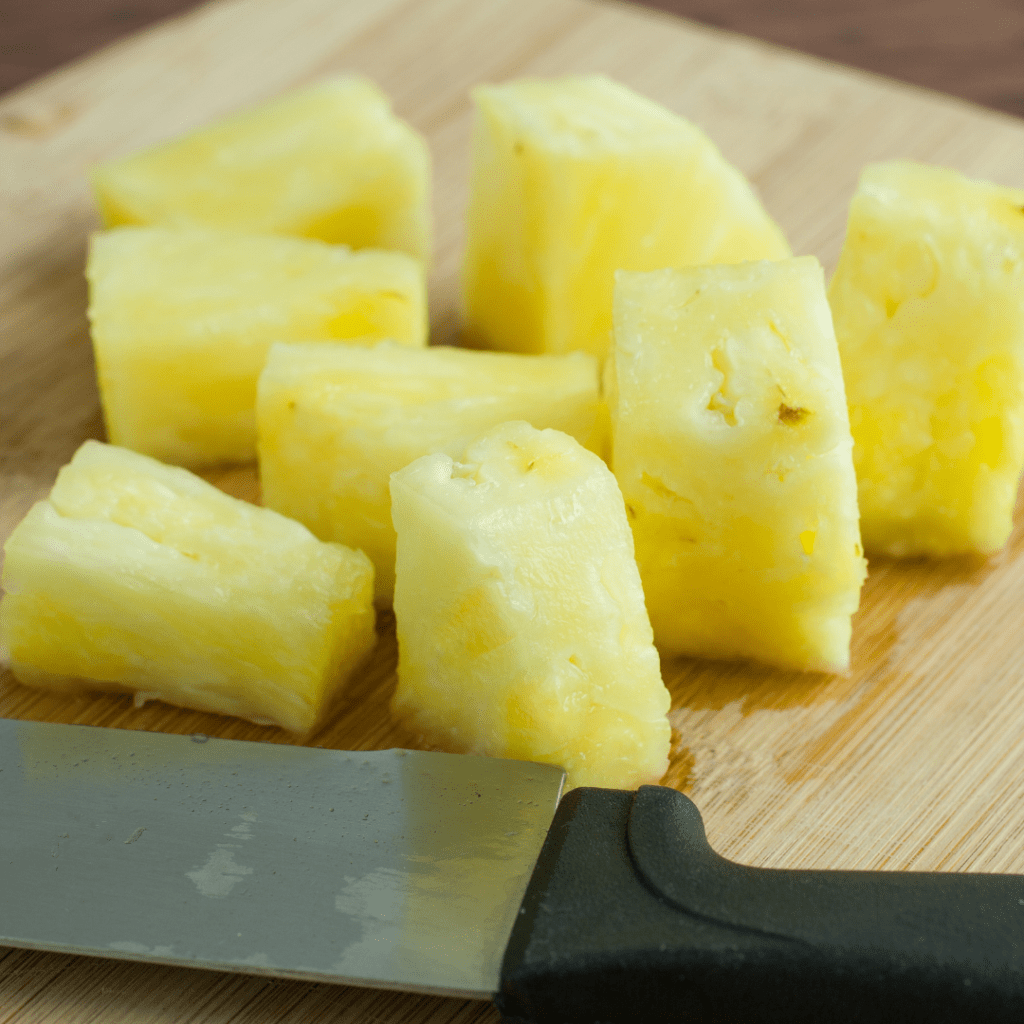 Pineapple is a powerhouse source for Vitamin C and Manganese. There's no denying that Vitamin C is key to a healthy immune system. We need it to form blood vessels, cartilage, muscles and collagen in our bones. Manganese plays a role in how we absorb calcium and helps our body regulate blood sugar. It is also a key nutrient that supports brain and nerve functions. That's a lot of science behind our simple pineapple whip treat!
Condensed Milk: Coconut, Oat or Traditional
My pineapple whip is made with pineapples and condensed coconut milk. I decided to make it diary-free because I had the option. Coconut milk is also anti-inflammatory and one of my favorite healthy fats. I found condensed oat milk in the store as well. No judgement here. Use whatever you have. I imagine that any kind of milk will get you to where you want to go! See my easy recipe below and enjoy!
LA is a plant-based advocate from the Bronx who loves putting a smile on her daughter's face. This pineapple whip is a perfect example of Mommy being the best! Feeling like going from plant-curious to plant-focused? Check out this really easy 5 day email class: Introduction to Plant-Based Nutrition. Don't forget to sign up below for updates!
Easy Pineapple Whip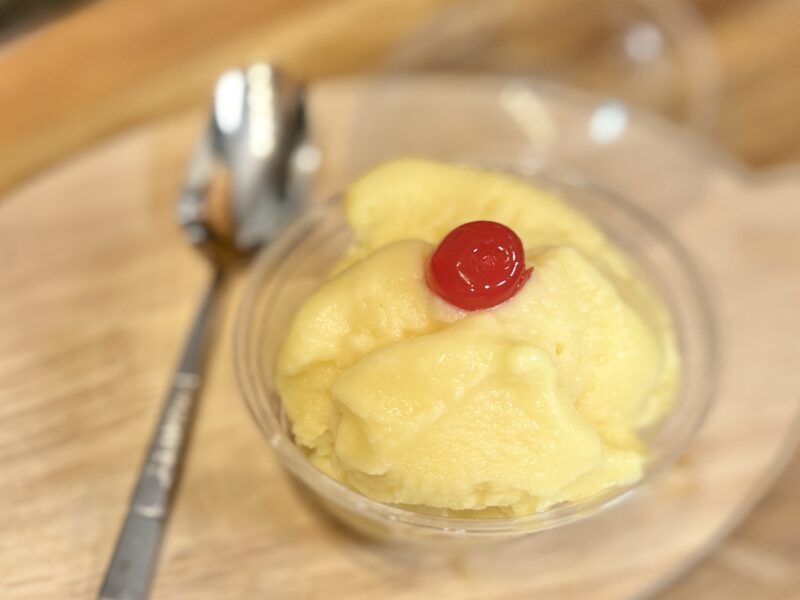 Ingredients
4 cups frozen pineapple (chunk or cubed)
1 can sweetened condensed coconut milk or 8oz condensed oat or 8oz condensed traditional
Instructions
Add your frozen pineapples and condensed milk to a blender.
I would suggest making sure that the pineapples are not so frozen so that the blender can't do its job.
Blend until creamy. 2-3 Minutes should work. Will take longer if fruit is too frozen.
Pour your mixture into a piping bag or plastic bag (you will need to cut the corner later).
Return the mixture to the freezer for at least 60-90 minutes. It should have a firm consistency but not too hard so that you can pipe it into a bowl or dish.
Use your piping bag to release mixture or cut your plastic bag to do the same.
You can also pour your mixture into a large bowl, freeze and scoop it out into cups and bowls.
Serve with a cherry on top or shredded coconut. Or don't garnish it at all. Make it an adult treat by adding coconut or pineapple rum. You can't go wrong either way!