Jump to recipe
Pepper jack cheese was always one of my faves. I truly loved the combination of spices. It was always like a nice surprise in my sandwich. This was especially true whenever I made a grilled cheese sandwich or if I melted it on a bagel.
Those were the good old days. I was a cheesaholic so taking a step away from the cheese board and pepper jack cheese was not easy. It's not like I can never have cheese. It's just that these days, I'm paying attention to how dairy makes my body feel. I also had to get real about how much saturated fat and cholesterol is in certain cheeses.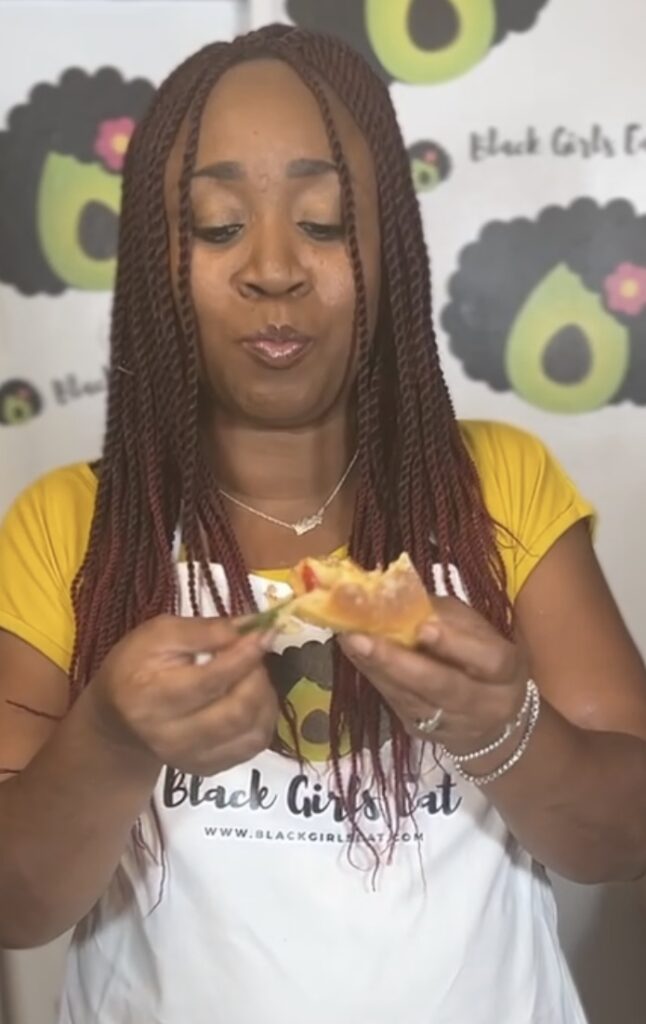 I Found a Vegan Pepper Jack Cheese
Food products have come a long way since the launch of Black Girls Eat back in 2018. I hated all vegan cheeses. I decided that I would rather eat the real thing before choosing a substitute. But things are changing. I was really excited about the way the Follow Your Heart Pepper Jack Cheese tasted.
We love coming up with sandwich ideas. But we also really love great bread. I live in a city that makes choosing a bakery very hard! This sandwich melt gets some extra love from spinach and roasted red peppers. Choose a nice baguette, ciabatta or even focaccia.
More Reasons to Love This Sandwich
Roasted Red Peppers are heart healthy and rich in Vitamin C. They are also low in calories and offer a good amount of Vitamin A.
Spinach is nutrient dense and offers a great amount of calcium, magnesium and iron. It also prevents cancer, reduces blood sugar and is anti-inflammatory.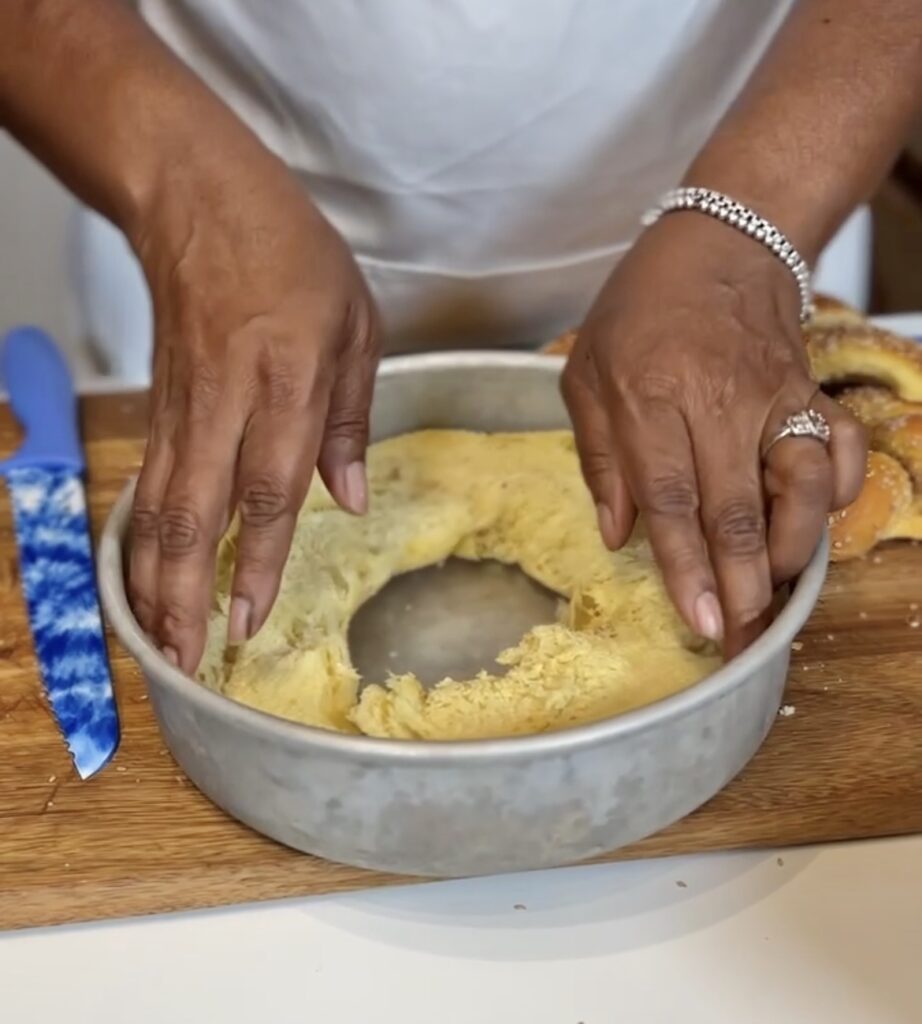 LA is a plant-based advocate from the Bronx who cares deeply about helping Black women and families make healthier food choices. Check out the easy 5 day email class and visit LA on Instagram. Be sure to sign up below to stay connected.
Vegan Pepper Jack Melt with Spinach and Peppers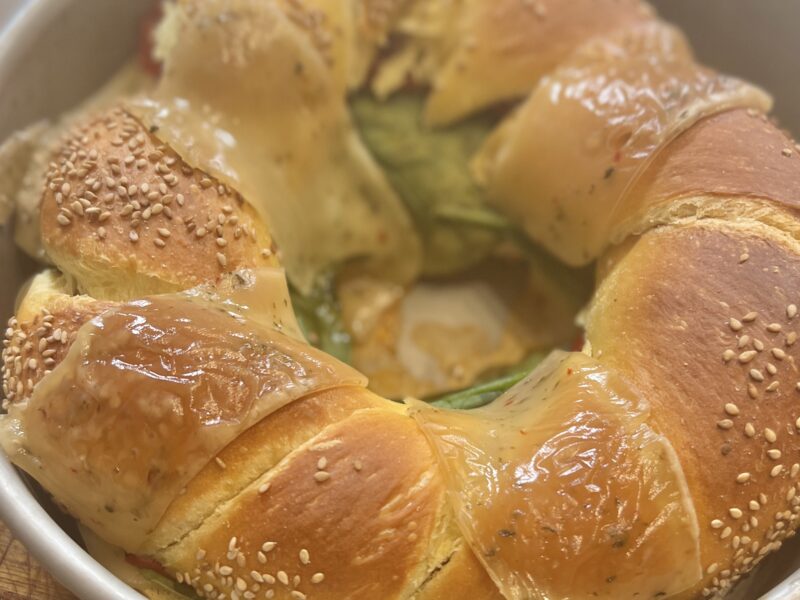 Ingredients
Bread- Baguette, Cibatta, Focaccia or Your Choice
1 Package Follow Your Heart Pepper Jack Cheese Slices
1/2 Cup Baby Spinach
1/2 Cup Roasted Red Peppers
Instructions
Pre heat oven to 350. Slice the bread in half. Layer cheese, spinach and roasted red peppers on the bottom half. Replace the top half and add remaining slices of cheese to it. Heat in oven for 5-7 minutes just to melt the cheese. Cut into sections and serve.