The lunch salad bowl is a favorite because it is easy to make and it tastes so good. Salads are not new. Eating out of a bowl is not new. What is new is how we think about the ingredients that go into the bowl. Plant based diets have a focus on protein without meat. Salad bowls that include healthy grains and proteins help you reach your goals and help you feel satisfied throughout the day.
Build a Better Bowl
The great thing about building a lunch salad bowl is that you make the rules. I suggest that you choose a protein like beans or seafood and choose a grain to compliment it if you are having grains. Brown rice, quinoa and faro are popular. Feel free to add nuts, cheese and/or fruit but be sure that you are focused on keeping it healthy. I like organic dressings and sometimes I just use olive oil, lemon and salt/pepper.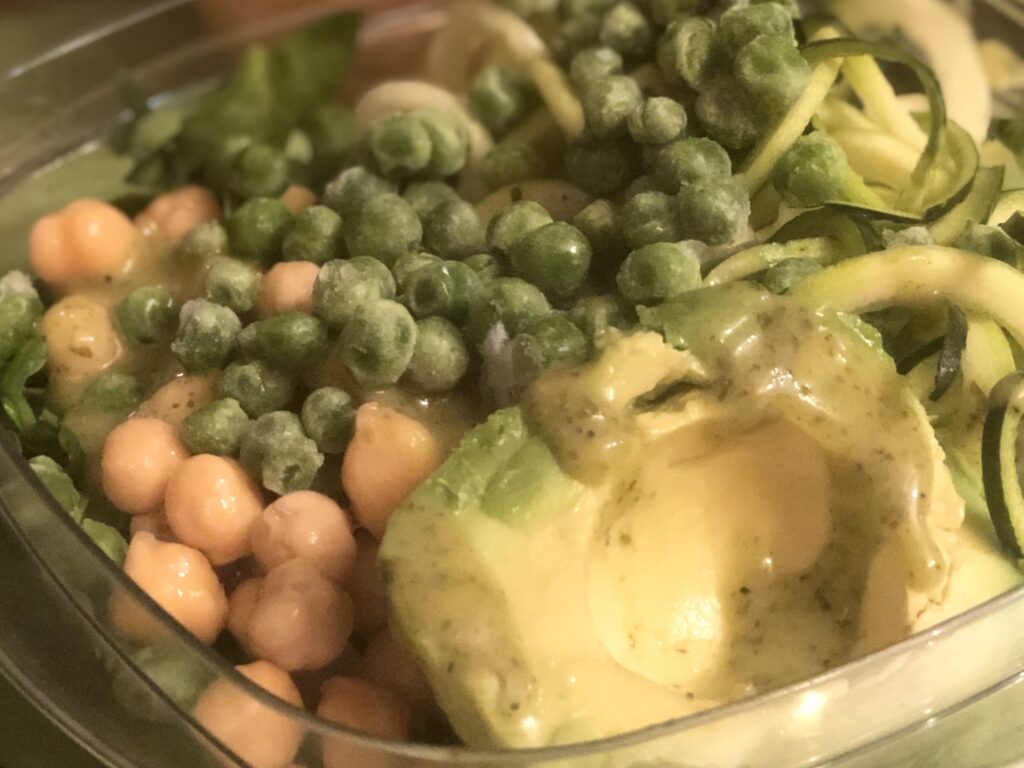 Meal Prep Is The Answer
The great thing about making lunch salad bowls is that you can make several at the same time. You can even mix up the ingredients to give yourself a variety throughout the week. I love a bowl of greens with zucchinni, snow peas and chick peas. If I had to make 3 or 4 for the week, I might switch it up a bit and add some parmesan cheese to one and maybe some black beans to the other. Once I have my greens and my grain, the possibilities are endless.
Interested in receiving ready made plant based meals? Use my discount code at Splendid Spoon for $25 off your first order of Breakfast + Lunch or Breakfast + Lunch + Reset Plans.
Watch the Video