Jump to recipe
Fonio was a last minute discovery. Pronounced Phon-yo, the package caught my eye because there was a map of Africa on the front of the bag. So the backstory is that I was shopping online for a few items to restock my pantry. We were out of quinoa and that signaled an emergency. Ever since I started leaning into plant-based nutrition, quinoa has been my go to grain. It's a great source of protein, high in fiber and packed with nutrients. Quinoa and I have come a long way together. It wasn't too long ago when I thought it was pronounced Kin-o-wah! To be honest, I had grown weary of both quinoa and it's pantry neighbor brown rice. It was time for something new.
Fonio is Considered a Heritage Grain
Even when I try to forget I was a middle school teacher, I betray myself. It took me exactly 5 seconds to start researching Fonio. I guess old habits die hard. I love to learn and I also love to understand where things come from and how they got here. Fonio is a whole grain, gluten free and is said to be at least 5,000 years old. So the map of Africa on the front of the bag made sense. It's native to West Africa and as much as people over use the term superfood well—it's apparently a superfood. It grows in 6-8 weeks, does well in a drought and even in soil that may not be amazing. This could have huge implications for feeding populations who are in need of a grain that has those superpowers.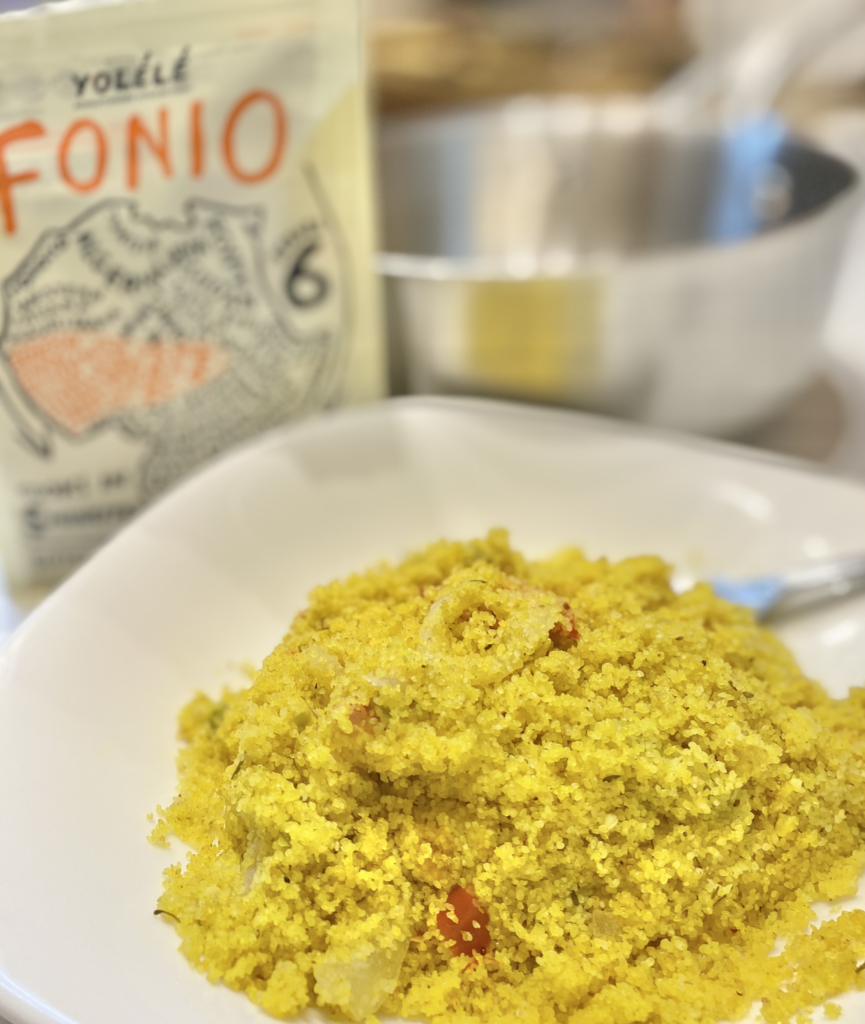 Fonio cooks fast. It seemed like as soon as it hit the hot liquid, it was done. It was awesome and although I still love quinoa, this was a great find. To learn more, check out this video from Chef Pierre Thiam, co-founder of Yolélé Fonio and visit the links below to try three more Fonio recipes. Shout out to Michelle at Healthier Steps for the inspiration!
Coconut Fonio with Turmeric, Peppers and Onions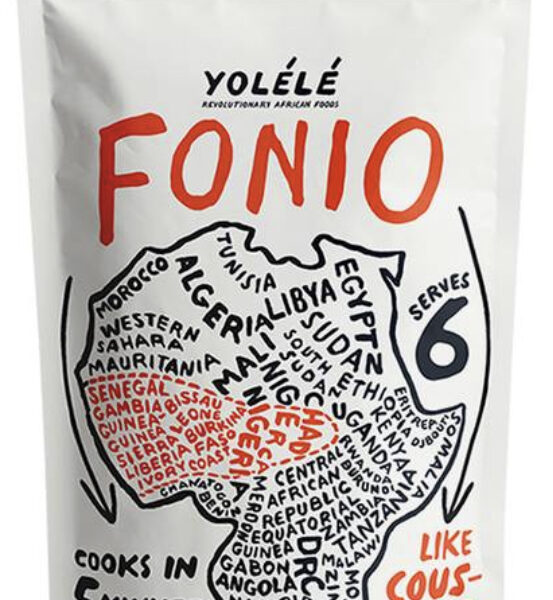 Ingredients
1 Cup of Fonio
1 Cup of Vegetable Broth
1 Cup of Coconut Milk
1/2 Cup of Sliced Onions
1/2 Cup of Sliced Red Pepper
1 Tbs Minced Garlic
1/2 Teaspoon of Thyme
1/2 Teaspoon Turmeric
Pinch of Salt (Optional)
Instructions
In a medium saucepan, add coconut milk and vegetable broth. Bring to a boil on medium heat. Add onions, red peppers and garlic. Add thyme, turmeric and salt. Let it all cook for about 5 minutes. Turn the flame down, add the Fonio and stir. The Fonio will look yellow. Remove from heat and fluff with a fork.
LA Dunn is a plant-based advocate on a mission to try a new grain, fruit or vegetable every chance she gets. If you have twenty minutes, listen to an episode of the Black Girls Eat Podcast. Sign up below to receive updates and stay connected.