Jump to recipe
Creamsicle pops taste like frozen sunshine. Who says that frozen treats jump off the menu in August? Not me! School is in session. We are back to work. So I say, let's enjoy this summertime treat during the warm days of fall.
What's fun about the creamsicle pop is that it's the best of two worlds. First, there's the burst of orange flavor. This recipe uses frozen orange juice concentrate. That's what helps it pack a citrus punch. The second is that vanilla flavor. I grew up with creamsicles made with vanilla ice cream. I was curious about a non-dairy version so the hunt was on for vanilla.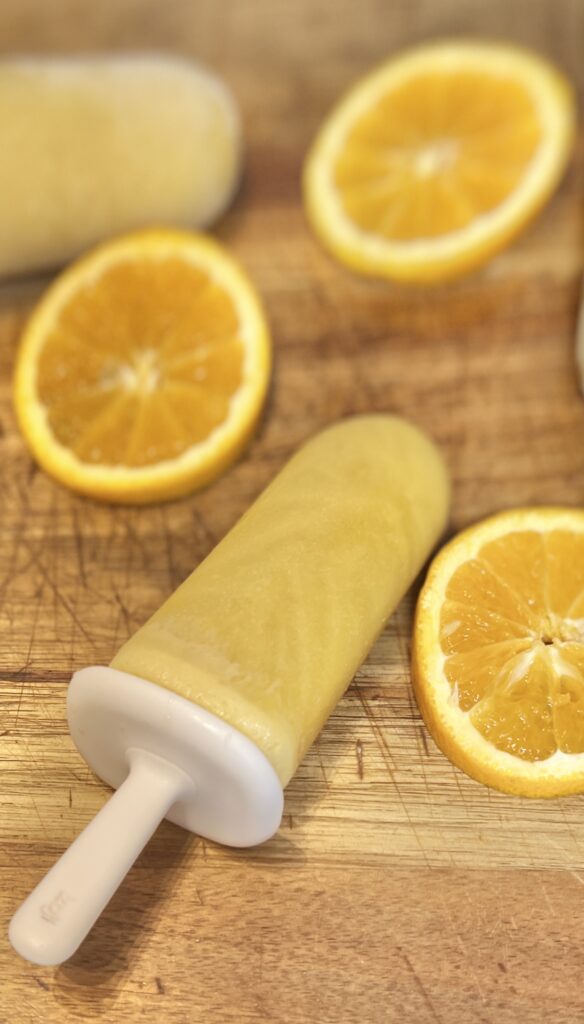 Plant-Based Milk Makes This Creamsicle Work
Because I've been moving away from a lot of dairy, I started experimenting with plant-based milks. After trying almond and oat milk, I decided to go with oat milk. My daughter has a nut allergy so that helped make the final decision. I also used a vanilla flavored plant-based yogurt to round out the recipe.
Probiotics, Vitamin C and Protein
These creamsicle pops are not just yummy. They offer a few nutritional perks as well. That's what I call maximizing the situation! Check out the bonus of love you get from orange creamsicle pops:
Probiotics: Who doesn't want a belly that feels good? Probiotics can help digestion and work to keep the gut feeling good.
Vitamin C: Hi-five to this powerful antioxidant. We can use it to fight inflammation and heart disease. It has also been found to help manage blood pressure.
Protein: We absolutely need protein for strong and healthy bones and muscle. This is a tasty way to get more of it!
Have fun making these delicious orange creamsicle pops. Let's keep the summer vibes going!
LA is a plant-based advocated from the Bronx. She is famous for making frozen treats all year long. Sign up below to stay connected and check out the easy 5 Day Intro to Plant-Based Nutrition email class. You can always find LA on Instagram @blackgirlseat
Orange Creamsicle Pops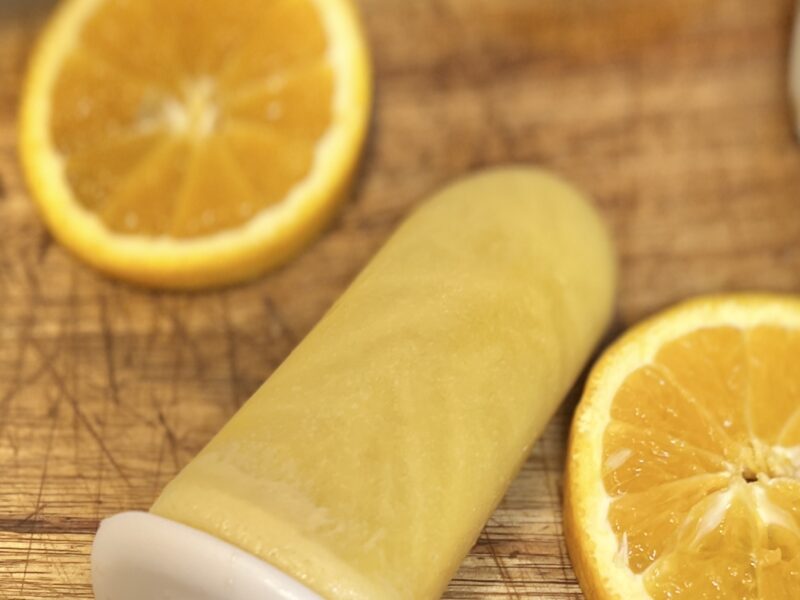 Ingredients
6oz Vanilla plant-based yogurt
12oz Orange Juice Concentrate
1 cup Oat Milk
2 tsp Agave Syrup
Instructions
Add all ingredients to a blender. Blend the mixture until smooth. Pour into ice pop molds or cups. Freeze for 5-6 hours or overnight.