Trader Joe's is not for the faint of heart. The 59th street location here in NYC was the Game of Thrones. It was crazy! There were hundreds of people racing around with and without shopping carts. I felt like I was on an Indy 500 race track except I was the only one not in a race car!
The manager stood on top of a table ensuring that the lines moved. There was even a guy walking around with a check out sign! Getting to the check out register included looping around all of the aisles. That of course led to lots of impulse shopping!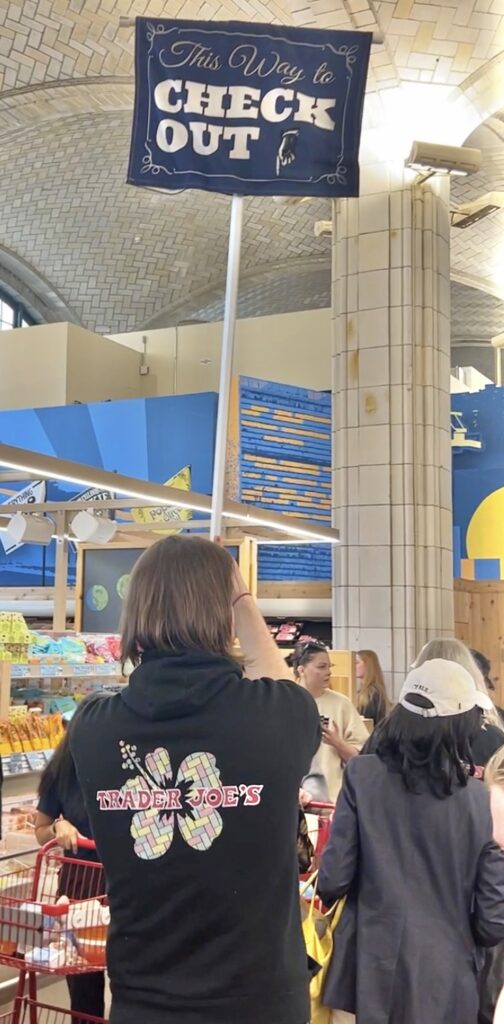 Trader Joe's: Joe is a Real Person
Trader's Joe was founded by Joe Coulombe. Joe started the grocery store chain in 1967 in Pasedena, California. He passed away at his home at 89 years old in 2020. Some say he named the store Trader Joe's as a tribute to the Trader Vic's bar near his alma mater, Stamford University. What is also true is that he loved to travel and that the store's Tiki vibe is a nod to all things Polynesian, Caribbean and Hawaiian.
Joe wanted to create a store with a laid back vibe for overeducated and underpaid people. He may have also been reading White Shadows of the South Seas when he launched the first store. Trader Joe's employees still wear Hawaiian shirts as they consider themselves "traders" on the high seas.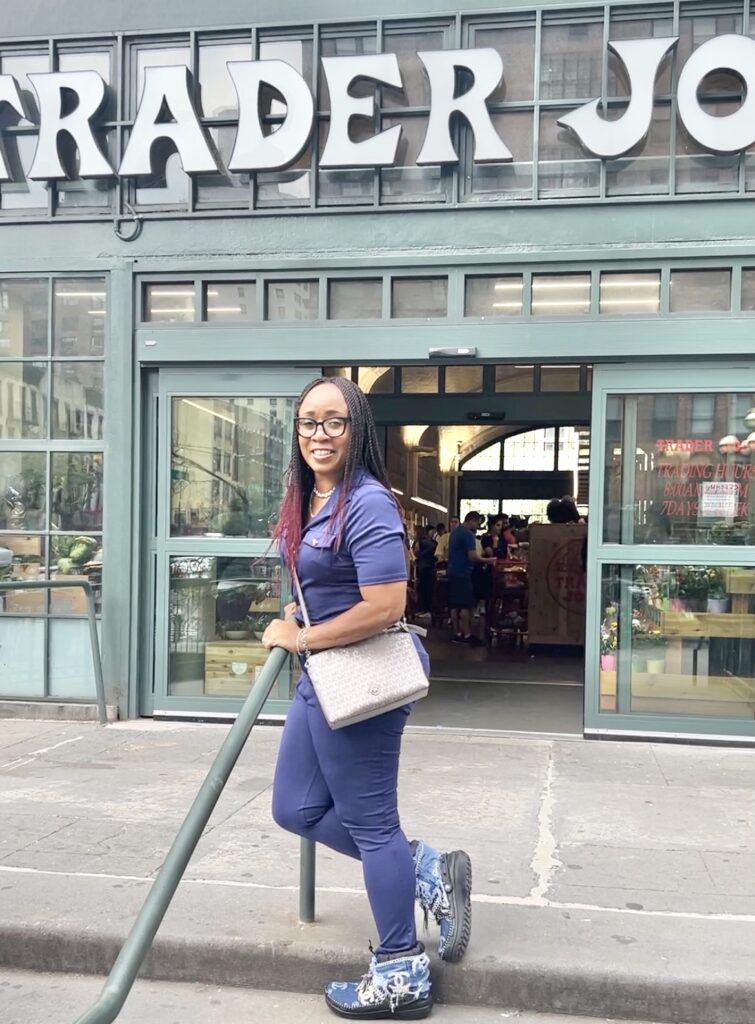 Okay So What About the Store?
The shelves are stocked with interesting and unique food items alongside the traditional stuff. The company saves money by offering products under their own private label. So you may be buying some of your favorite name brand items but the label says Trader Joe's.
The produce section was plentiful and I was able to find both organic produce and conventionally grown. The store also sells great beauty products. Finally, Trader Joe's does not offer sales, coupons or membership cards. The goal is a fair and balanced shopping experience.
So What Exactly Did I Buy?
To be honest with you, my shopping experience was just fun. What did I buy? A whole bunch of stuff I really didn't need! But I had a good time checking everything out.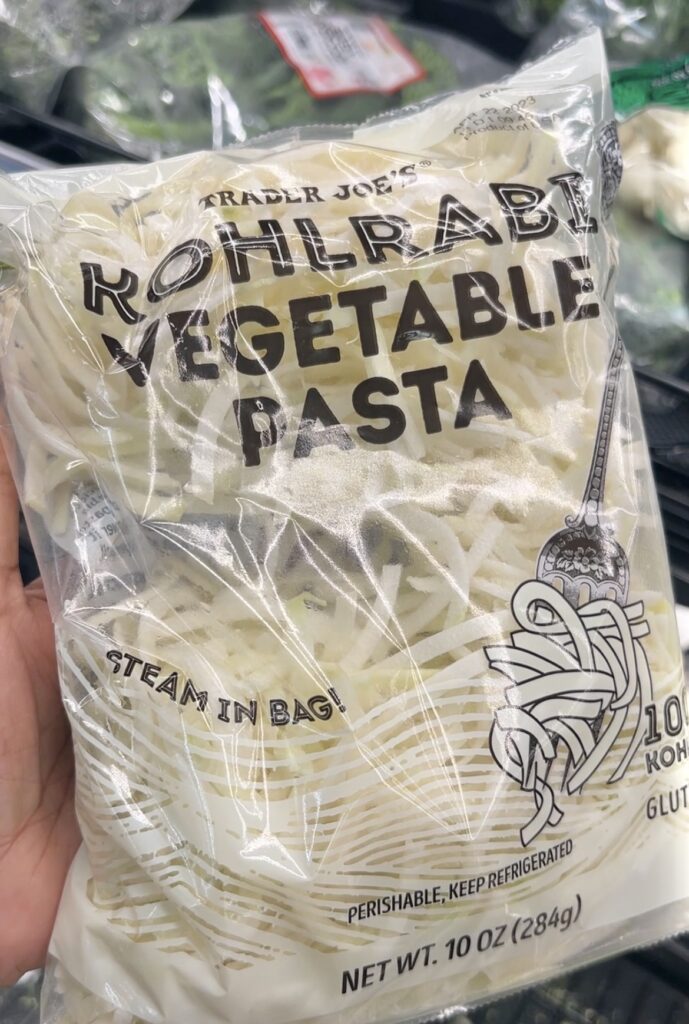 Do I Recommend Trader Joe's To the Black Girls Eat Community?
As a plant-based advocate, I'm all about sharing what I'm learning. Although I hear people raving about Trader Joe's, I'd not ever really shopped there. What I can say is that I appreciated the diversity of the produce section. If you are looking to pick up a new fruit or veggie, that's not a bad place to start. I will also say that I appreciated that many of the items were offered at great prices.
But I would just say be careful. Some of the pre-packaged items were overpriced. But we've talked about that before. When you are looking at items packaged for convenience, you will pay more. I don't think you should buy a package that includes a handful of almonds, a couple of pita chips and a few raisins for $4 bucks. Trader Joe's has some good deals so I suggest that you visit often to figure out what's a deal and what's not.
LA Dunn is a Plant-Based Advocate from the Bronx who is excited about getting people to put more plants on their plate. Follow on Instagram and don't forget to read and subscribe to the Recipes & Random-Ish Newsletter. Sign up below to stay connected!