Jump to recipe
Mini peach cobblers are the perfect way to wrap up your Mother's Day meal. They feel more personal to me. A full cobbler can be intimidating. What's really cool about the mini versions is that they are perfect 'to go" desserts. I also like the fact you can make a variety of cobblers like peach, apple and blueberry if you use the mini pans.
What's the Difference Between Pies and Cobblers?
In my home, the difference between pies and cobblers depends on how casual or formal the vibe is. A pie as we know, usually has a formal crust. This is true in single crust pies like strawberry pie and in double crust pies like apple.
I have not made pie crust from scratch in a while because I don't feel confident about it. I feel like I need to master the ingredients and their temperature in order to insure that the crust comes out perfect and flaky.
Cobblers on the other hand don't give me stress at all. To cobble means to throw it together. Okay I don't mean literally throwing. I mean to loosely assemble it. Unlike the formal structure of a pie, there isn't an official bottom crust. The dough in cobblers sits on top of the fruit and bakes up like a biscuit.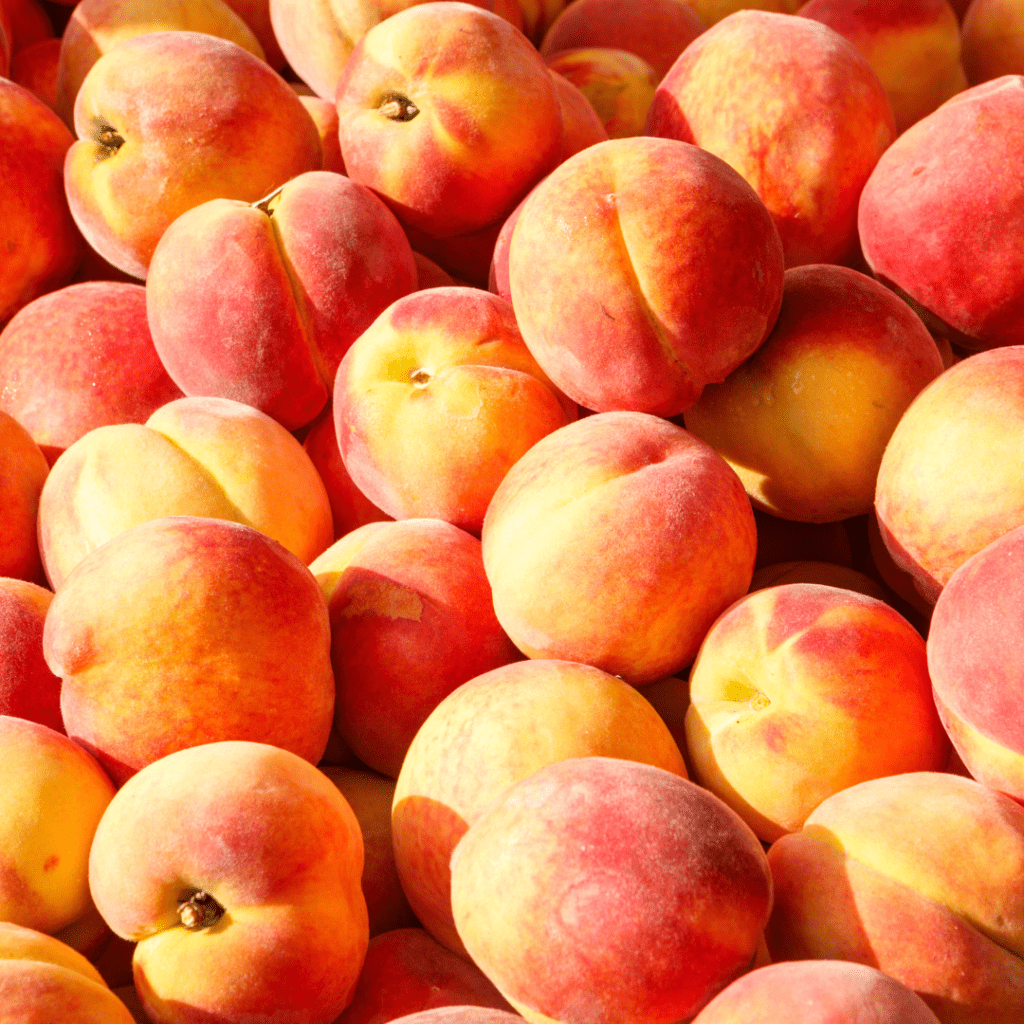 Which Fruit Should I Choose?
If you don't love peaches. That's okay! If you have a favorite fruit, why not make your cobblers with that? Since these mini-cobblers are for your mom or favorite human, consider what fruits they would get excited about. My mama appreciates a good peach cobbler so of course I'm going to use peaches.
My cobbler recipe is simple with just a few ingredients. I used plant-based butter and plant-based mylk. But that doesn't mean that all cobblers are basic. Check out some interesting cobbler recipes from around the web and enjoy!
LA is a plant-based advocate who is having fun putting more fruits, grains and vegetables on her plate and bringing the community along with her. Follow on Instagram and Tik-Tok and be sure to subscribe to the newsletter, Recipes and Random-Ish. Sign up below to stay connected.
Mini Peach Cobbler Recipe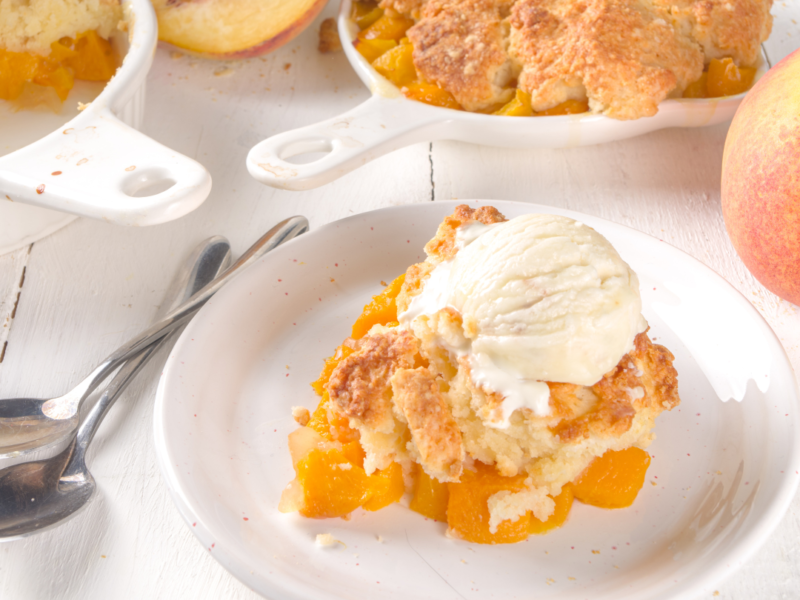 Ingredients
4 Tbs melted butter (traditional or plant-based)
3/4 cup all-purpose flour
1/2 cup sugar
1 tsp baking powder
1/4 tsp salt
1/4 tsp cornstarch
3/4 cup milk or plant-based milk
2 1/2 cups fresh peaches (use the canned ones if you have them)
Instructions
Preheat your oven to 350. If your peaches are not as sweet as you like, you can slice them and add a tablespoon of sugar to them. Let that marinate as you prepare the rest of your cobbler.
Add the melted butter to your mini pans evenly.
I made 4 mini cobblers using pans from Bed Bath and Beyond ( 4.92″ L x 4.92″ W x 1.18″ H)
Add flour, sugar, baking powder, cornstarch and salt to a medium bowl. Use a whisk to add in the milk. Don't over mix it.
Pour the batter evenly into your mini pans
Distribute your peaches across your mini pans
Bake for 45 minutes. Serve warm and with a scoop of ice cream or whipped cream if you like.