Jump to recipe
Strawberry Shortcake. Come on. Say it three times. I have always thought this was was a fun and easy dessert to make. June 14th is National Strawberry Shortcake Day and the perfect way to celebrate Strawberry season.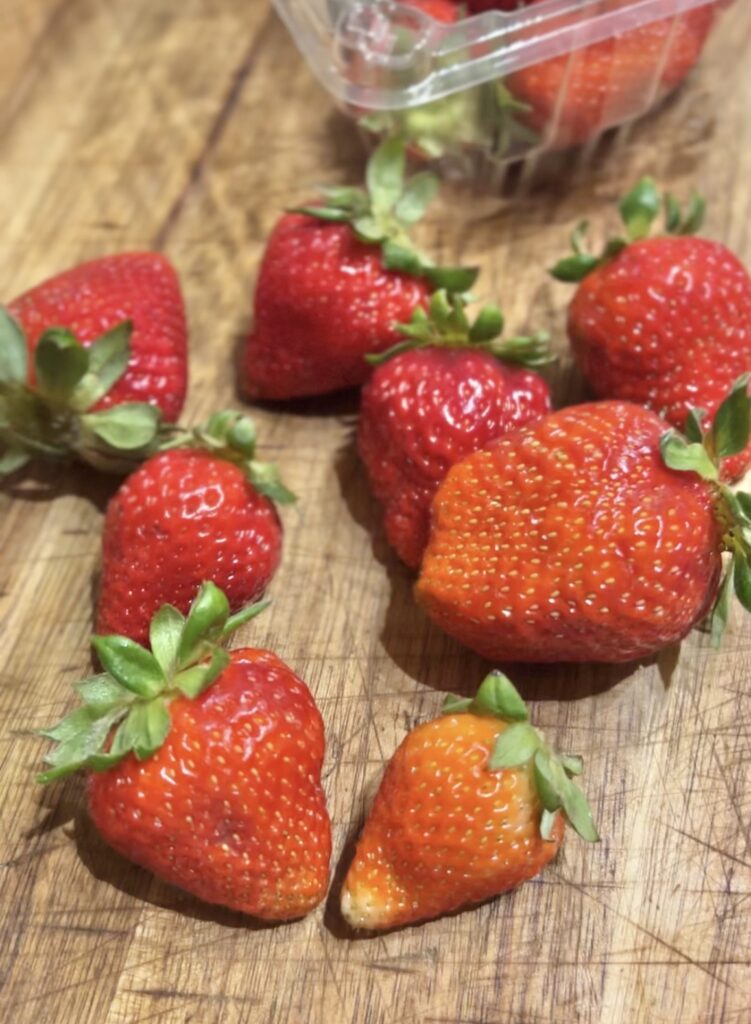 What I really love about Strawberry Shortcake is that it's messy. It's really about putting it together in layers. I like to add a little whipped cream to my plate and then start building. First half the biscuit, then more whipped cream, then strawberries. And repeat! It's all about creating your own masterpiece.
So You Can Have Strawberry Shortcake?
So why a recipe for Strawberry Shortcake? When I first started leaning into plant-based nutrition, I was focused on getting more plants on my plate. I took a couple of online classes with the Center for Nutrition Studies. It was clear that eating more vegetables, fruits and grains would help me fight inflammation. I focused on choosing whole foods that had not been broken down or processed. Then I started looking at dessert differently.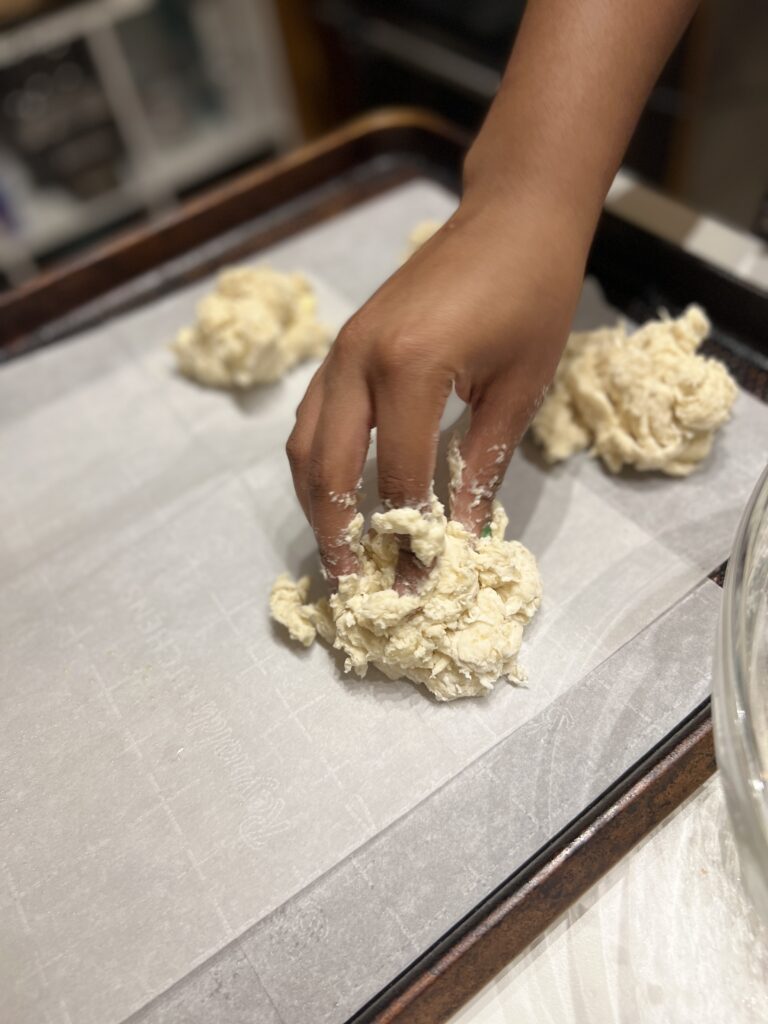 Sugar was off the table for a while. I knew that too much was not good for my body. But I live in a world which includes a family and a little girl who likes to bake with mommy. So truthfully, I don't eat as many sweets as I used to. When I am in the mood for a sweet treat, I usually make it myself. Our version of Strawberry Shortcake is easy to make and we love the fact that there are no mystery ingredients.
Black Girls Eat is all about meeting people where they are. I know that I'm making healthier choices every day. We avoid lots of salt and sugar by making desserts for the family at home. I've made this recipe with plant-based products and without and we didn't notice a difference. So it's up to you. Whatever you choose, Strawberry Shortcake is a fave and easy to make with a few ingredients.
LA is a plant-based advocate from the Bronx who is hyped about summer and planting tomatoes in her garden. If you are looking to go from plant-curious to plant-focused, try the Easy 5 Day Introduction to Plant-Based Nutrition Class. Feeling social? Visit LA on Instagram @blackgirlseat
Strawberry Shortcake with Drop Biscuits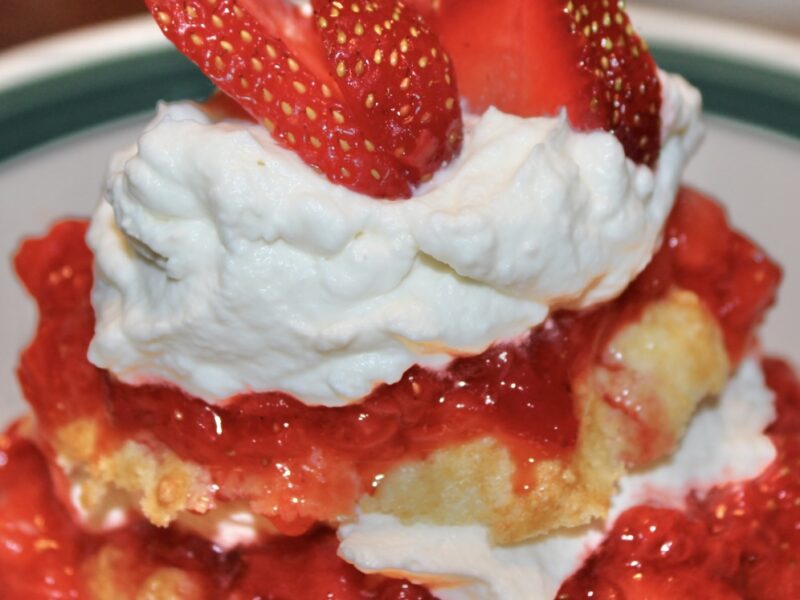 Ingredients
For the Strawberries
2 Cups Sliced Strawberries
2 Tbsp sugar or agave syrup
For the Drop Biscuits
2 Cups All Purpose Flour
4 Tbsp Sugar
1 Tbsp Baking Powder
4 Tbsp Butter (Cold and Cut into Cubes)
1 Cup Cold Milk (or Plant-Based Option)
For the Whipped Cream
1 Cup Heavy Whipping Cream
1/4 Cup Powdered Sugar
1 tsp Vanilla Extract
Instructions
Prep your cookie sheet with parchment paper or foil (lightly sprayed to avoid sticking) Set aside and pre-heat your oven to 425 degrees. Place a small metal bowl in the freezer. This will be really helpful when making the whipped cream.
Place strawberries and sugar or agave in a bowl and let sit while you get ready to make the biscuits.
Add flour, sugar and baking powder to a large bowl. Add butter to the mixture. It should get crumbly. Add milk and mix well. Your dough should make 6-8 drop biscuits. Drop them on the cookie sheet with an inch or two between each one. Bake for 15 minutes or golden. When cooled, slice in half.
When the biscuits are done, set them aside with the strawberries.
Get your cold metal bowl out of the freezer. Add the whipping cream, sugar and vanilla. Beat with a hand mixer until fluffy peaks form.
Assemble your Strawberry Shortcakes in layers. Try Whipped Cream, half the biscuit, strawberries, the rest of the biscuit, whipped cream and more strawberries. You can even top it off with more powdered sugar.