Jump to recipe
Pumpkins cookies make fall really fall. I mean come on. Nothing says after-school in October like a pumpkin cookie! And let's not forget that the spiced pumpkin latte is also right up there with pumpkin cookies. I recently discovered a sale on pumpkin puree at the market and came home with one thing on my mind. Yes, you guessed it. I was thinking cookies!
When I started adding more plants to my plate, I also started baking. That was unexpected. I leaned into whole foods and leaned away from a lot of processed foods. Once I started reading labels, it was over. The box of pumpkin cookies in the supermarket had about 20 ingredients. I learned to bake with fewer ingredients and less sugar. I know that too much sugar can hurt my body. This recipe calls for a half cup of sugar. The frosting is sweet enough!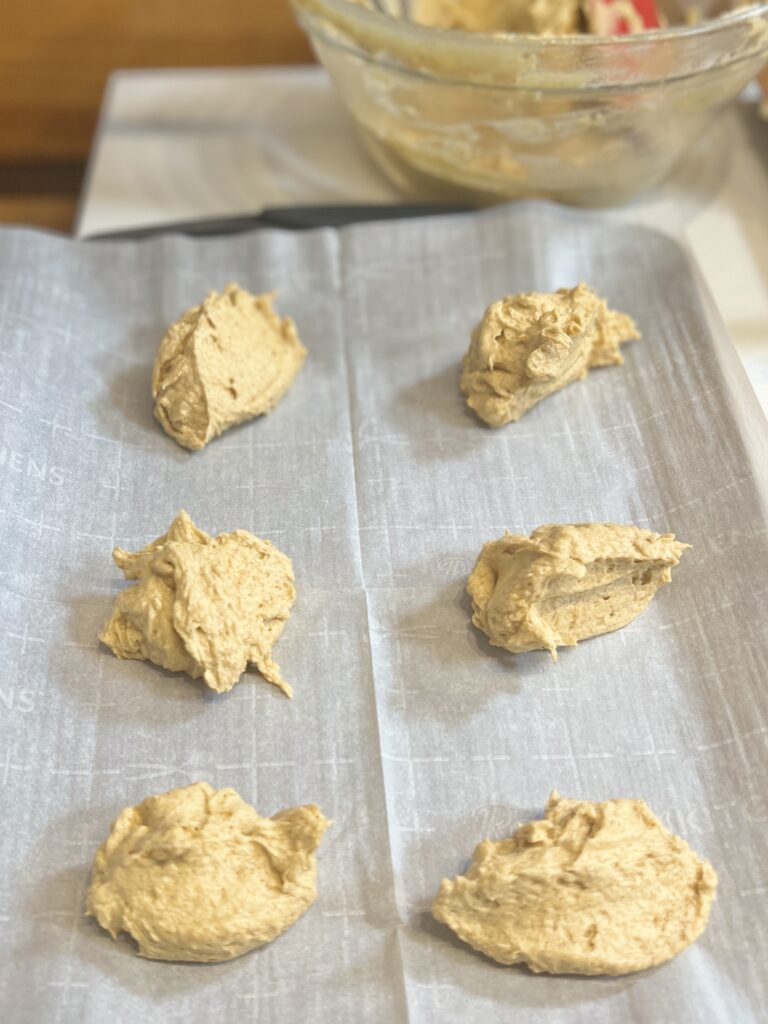 A lot of people feel like the plant-based lifestyle doesn't make room for sweet treats like pumpkin cookies. I'm not one of them. Pumpkin cookies don't have to be on the no go list. In my opinion, a good cookie is better than a horrible sugar free, low calorie snack. Consider cookies made with oats, nuts and yummy fruits. Those are great ways to get a little bit of nutrition in while enjoying yourself.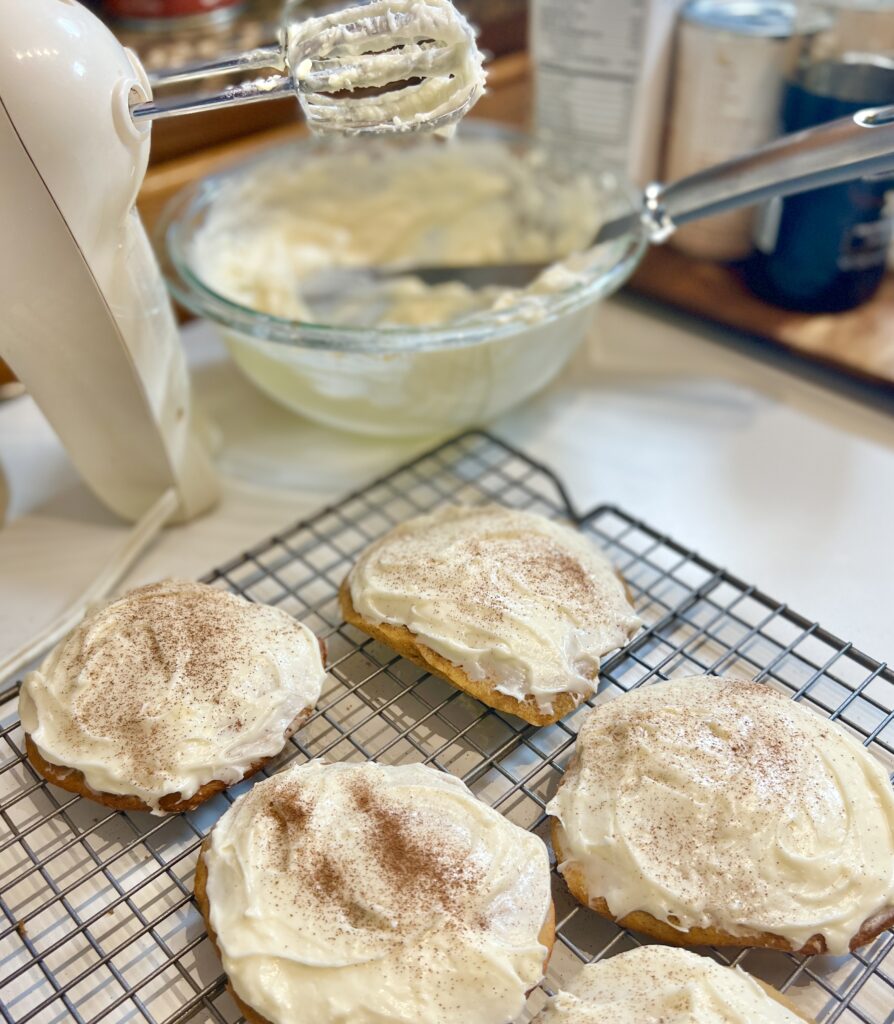 Pumpkin Cookies for a Burst of Beta-Carotene
We can thank the antioxidant beta-carotene for that bright orange color. Beta carotene changes to Vitamin A. Vitamin A supports our vision, immune system and keeps our organs healthy. Pumpkin is a good source of potassium, vitamin C, fiber and antioxidants, which have been linked to healthier hearts. Who says that a pumpkin cookie can't be good for you?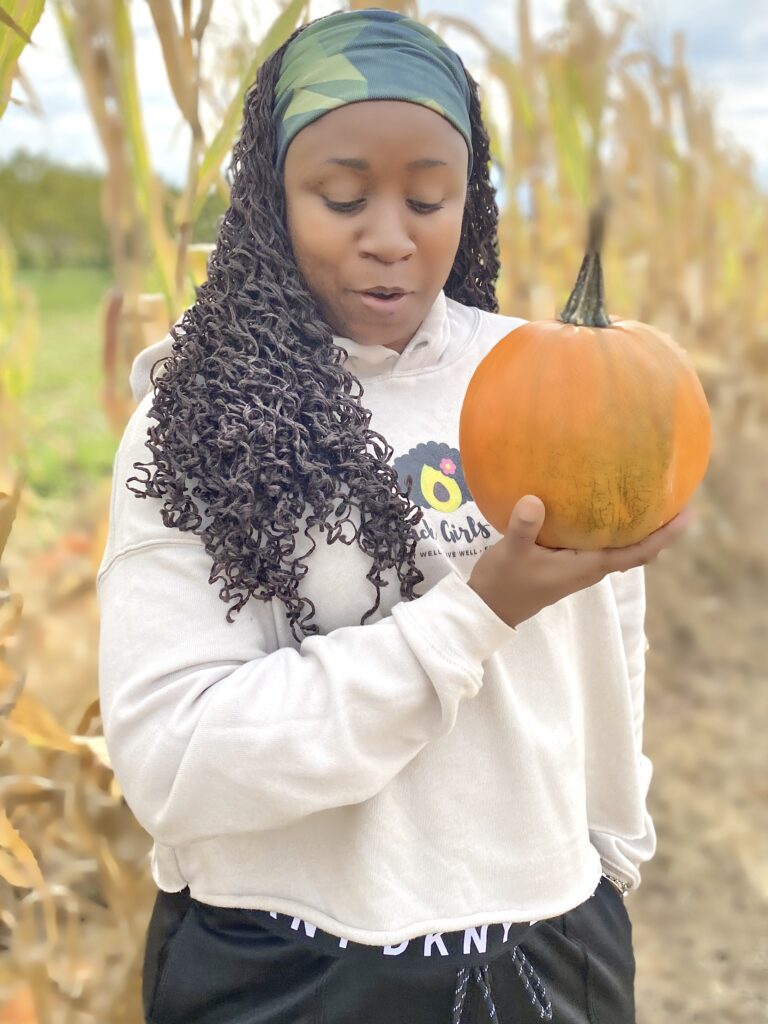 I enjoy making foods at home that make my family happy. I help them bring in fall with a batch of pumpkin cookies and a whole lot of love.
LA is a plant-based advocate from the Bronx who has learned to enjoy pumpkin pie but will always be a sweet potato pie girl. Thinking about adding more plants to your plate? Try the easy 5 day email class, Introduction to Plant-Based Nutrition. Don't forget to sign up below to stay connected.
Make Pumpkin Cookies For a Fall Sweet Treat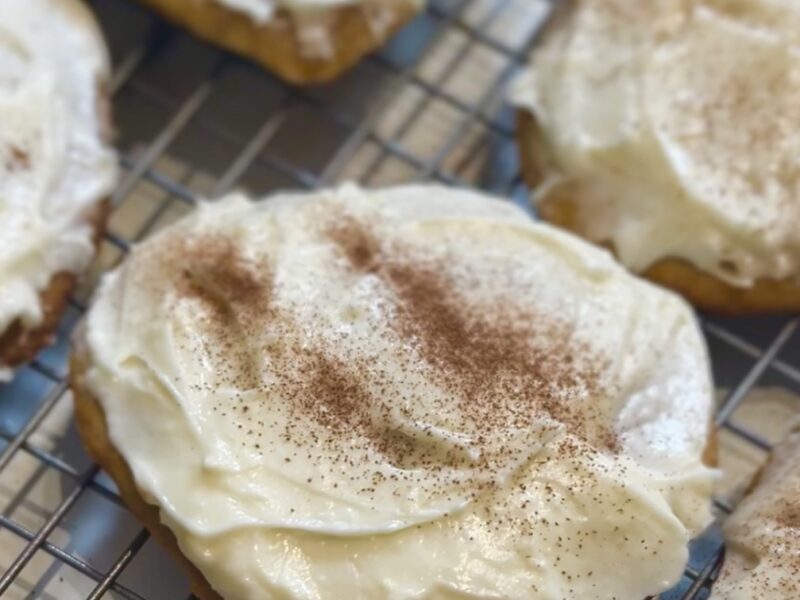 Ingredients
For the Cookies
2 cups all-purpose flour
1/2 cup sugar
1 tsp baking powder
1 tsp baking soda
1/2 tsp salt
1 tsp ground cinnamon
1 cup pumpkin puree
1 cup unsalted butter (softened)

1 large egg
 (or substitute)
1 tsp pure vanilla extract
For the Frosting
2 cups powdered sugar
2-3 tbsp milk (oat, almond, traditional)
1 tsp vanilla
Instructions
Preheat oven to 350 degrees. Prepare a cookie sheet. Add sugar and butter to a bowl blend for 2-3 minutes until creamy. Add egg and vanilla. Continue to blend. Add Pumpkin Puree. Add flour, sugar, baking powder, baking soda, salt and cinnamon. Use a large spoon to blend wet and dry ingredients but don't over stir. Decide if you are making small or large cookies and add your cookie dough to the sheet accordingly. Small cookies take 10-12 minutes. Larger cookies take 15-17 minutes. Let cookies cool.
Preparing the Frosting: In a small bowl, add powdered sugar, milk and vanilla. Mix until fluffy. Once you frost your cookies. Continue cool them in the fridge. Enjoy!