Jump to recipe
Chocolate hummus? I know, I couldn't believe it either. Straight out the gate, I wanted to know if chocolate hummus would taste funny. Traditional hummus is made with chickpeas, tahini (sesame), olive oil and lemon juice. None of those sound like a good idea for a chocolate hummus. So imagine my surprise when I dipped my spoon into the jar. It was deeply rich and chocolatey. It didn't taste funny at all.
I fell in love with hummus years ago. My choice for dipping? Pretzels and tortilla chips. When I'm feeling fancy, I grab a beautiful dish and arrange olives, breadsticks and roasted peppers around a bowl of hummus. Once I found out that hummus is easily made with a can of chickpeas and a few other ingredients, I started making it at home. So imagine my surprise when I discovered the chocolate version.
Chocolate Hummus Cookies For The Win!
I'm a mom with an uncanny skillset. No matter what I'm serving, I manage to pump up the volume on the nutrients. That's what my plant-based life is all about. This chocolate hummus cookie recipe is a perfect example of that. They look yummy and taste awesome but there is more to this cookie than you think. First, the cookies are made with hummus which is chickpeas. Chickpeas are a great source of fiber and plant-based protein. Fiber is what keeps us feeling full and satisfied. And who doesn't want that?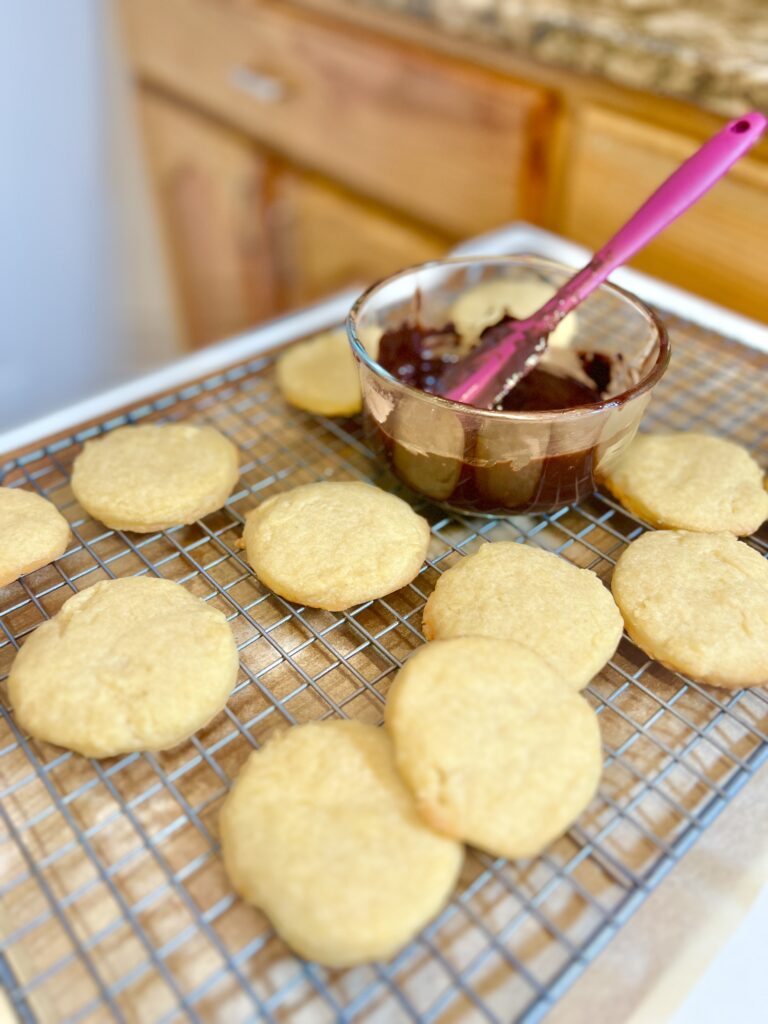 Dark chocolate is the star of the chocolate hummus cookies. We love the heart disease and cancer fighting antioxidants found in dark chocolate. Cocoa beans contain flavanols. These are the antioxidants that reduce the damage that free radicals cause to our cells.
Grab a chocolate hummus cookie and get some extra minerals into your body. Dark chocolate offers:
Iron: Creates proteins that help to deliver oxygen throughout our body
Zinc: Heals and and supports a healthy immune system
Phosphorus: Supports healthy bones and teeth
Magnesium: Helps to regulate blood pressure, sugar levels and muscle/nerve functions
The cookie is basic with the standard flour, sugar, and salt. I also used a plant-based butter. My brother said they remind him of Milano cookies. What a compliment! Have fun making these awesome chocolate hummus cookies!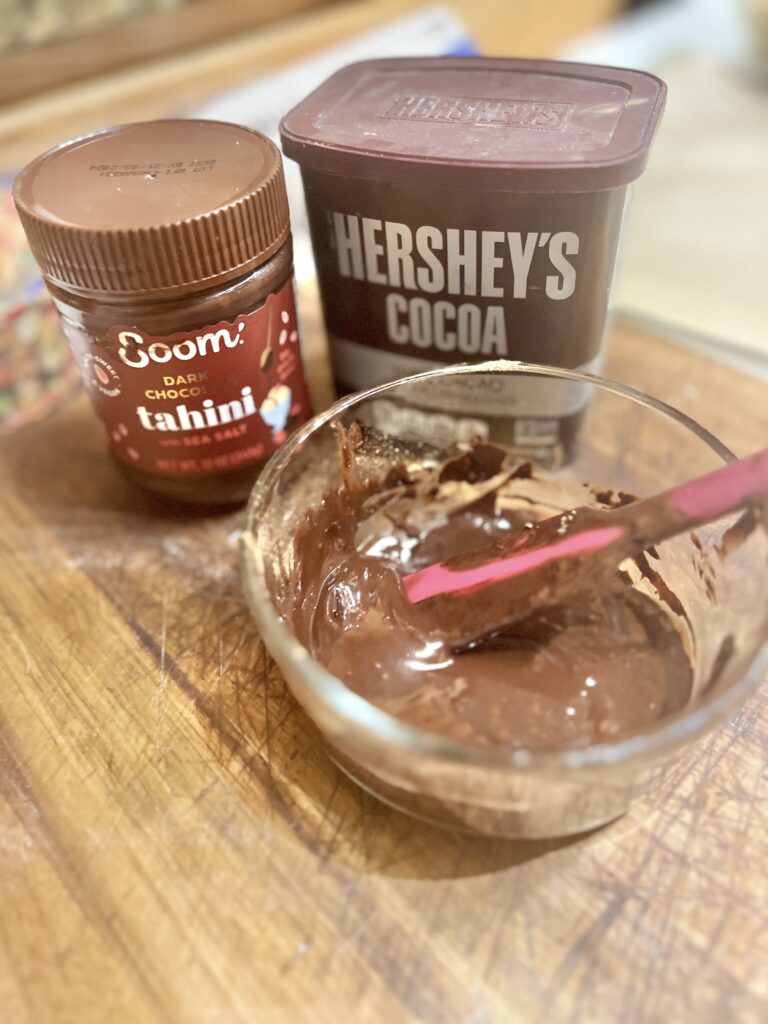 LA Dunn is a plant-based advocate and a huge fan of a good cookie. Want to stay connected? Here's what you can do:
Chocolate Hummus Cookies-Dairy Free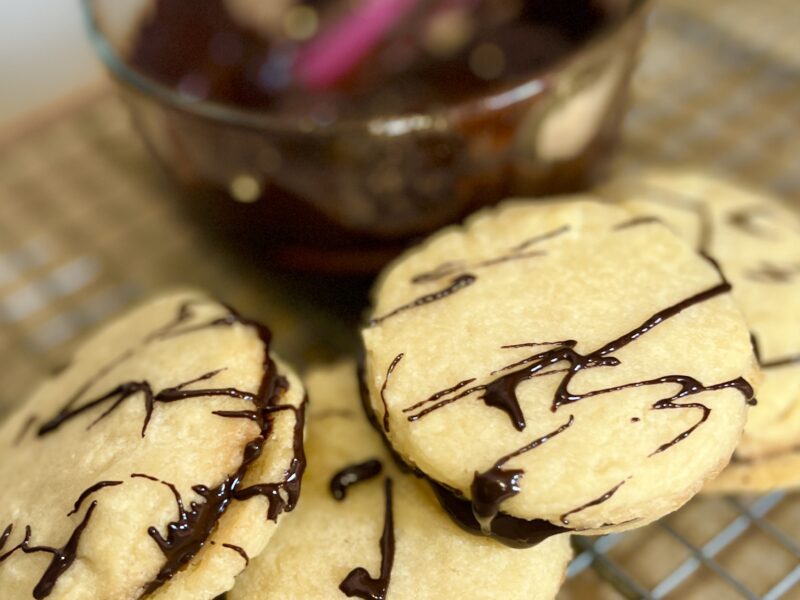 Ingredients
1.5 cups all purpose flour
1 tbs cornstarch
1/4 tsp baking powder
pinch of salt
1/2 cup plant-based butter (softened)
1/2 cup sugar
2 tsp vanilla extract
2 tbs plant-based mylk
6 oz chocolate hummus
2 tbs cocoa powder
Instructions
Get organized by measuring all of your ingredients out in advance.
(Bowl A) Add flour, cornstarch, baking powder and salt to a bowl and whisk together.
(Bowl B) In another bowl, add softened butter, sugar and vanilla extract.
Use a hand mixer and blend until creamy and fluffy.
Add contents of Bowl A into Bowl B and use your hands to bring the dough together. (I like to use gloves)
Wrap dough in plastic and place in the fridge for 30 minutes.
Set your oven to 375. Remove the dough from the fridge.
Dust your table or cutting board with flour and then gently flatten the dough. Use your cookie cutter or other shape to cut your cookies out of the dough.
The dough makes 12-18 cookies depending on your size. Lay your cookies onto a cookie sheet covered with parchment paper. Bake for 12-15 minutes.
Let cookies completely cool. (About 10 minutes)
Add chocolate hummus and cocoa powder to a small bowl and stir.
When the cookies have cooled, spread the chocolate hummus onto one side and top it with another cookie.
Continue until your "sandwich" cookies are complete. Drizzle the cookies with chocolate hummus or dust with confectioners sugar.