Breakfast boards will keep the bore-dom out of every breakfast in bed moment. Ha! It's corny but so very true! What's awesome about this magical food hack is that anyone can create one. It's all about presentation. When looking for a lazy way to roll into the weekend, a breakfast board is definitely the way to go!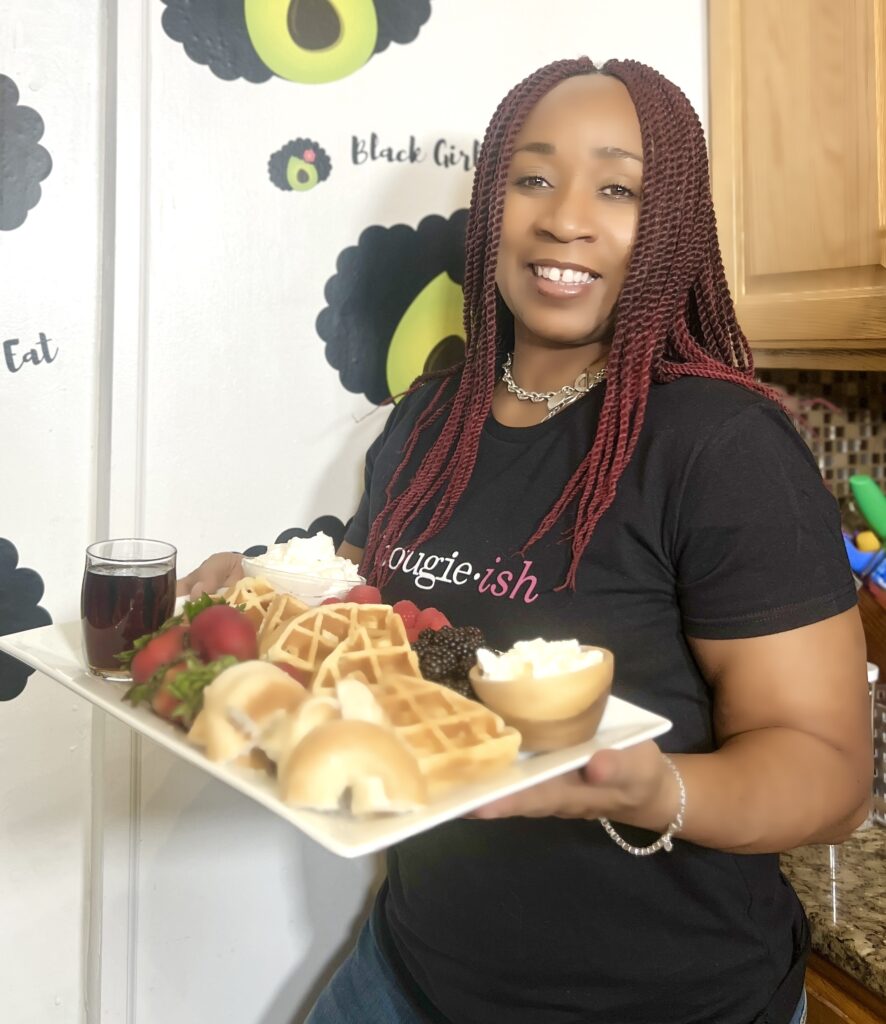 Just imagine all of the possibilities. Feeling like oatmeal, fruits and nuts? Or how about a breakfast board created with an assortment of pancakes? That's what's so great about these boards. It's not like you are making breakfast differently. It's that you are presenting it differently.
The Breakfast Board is Made for Family Time
The one thing that never gets old with me is a casual but yummy meal. With all that we have going on in life, who needs a really complicated recipe? If we keep it fresh and simple, it often turns out way better than we had ever hoped. That's what happened once I started making them for the family. Once the board lands on the table, everyone can make their own customized plate and we have lots of fun laughing and talking about who is choosing what.
A breakfast board is great way to lean into a plant-based lifestyle. We are all about getting more fruits, grains and veggies into our lives. Have fun making a fun and colorful board. And check out the Hummus Board we made here at Black Girls Eat for another very cool way to get more plants on your plate.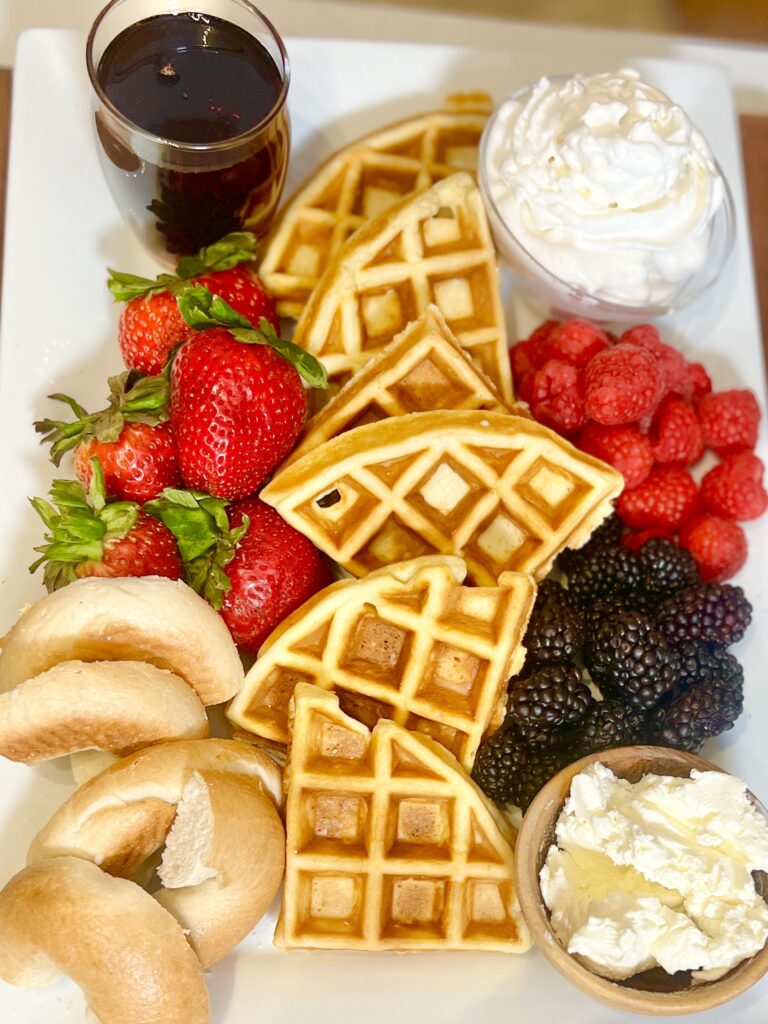 The Foundation
Waffles
Pancakes
Bagels
Muffins
Toast
Biscuits
Cornbread
Croissants
Breadsticks
Oatmeal
Grits
Now Build Around Your Breakfast Board
Strawberries
Blueberries
Raspberries
Blackberries
Apples
Pears
Oranges
Grapes
And Don't Forget…
Syrup
Jams
Spreads
Tapenades
Nutbutters
Nuts
Cheese
Choose any large platter for your breakfast board and have fun! Another really great idea is to make small boards when serving multiple guests.
LA is a plant-based advocate from the Bronx who is rooting for anyone looking to add more plants to their plate. Feel like going from plant-curious to plant-focused? Check out the very easy 5 day email class: Introduction to Plant-Based Nutrition. Sign up below to stay connected and don't forget to share a photo of yours with me @blackgirlseat !