Halloween recipes are everywhere and thank goodness. Each year, I look for ideas to shock and amaze my family. I love watching their faces when they walk into the dining room. There is something about this holiday that brings out the boo factor in all of us.
The truth is, I started making weird and wacky Halloween recipes because I was jealous. I am a creative person but that skill does not transfer over to making things scary. I am impressed with the use of red dye and gelatin. And yes, I have been grossed out quite a few times by bowls of wiggly eyeballs.
Making Halloween recipes is another great way to bring the family together in the kitchen. You can even incorporate reading and math into the experience. I can't help myself. I used to be a third grade teacher and a 7th grade teacher. Leaning into a plant-based lifestyle gives me the opportunity to continue to educate. Everything is a learning moment!
Scream Worthy Halloween Recipes
These Halloween recipes may look creepy but they are tasty. Check them out and have fun!
Graveyard Taco Dip
Get creative with those broken taco pieces at the bottom of the box and make the recipe that celebrates where good dips go to rest. Get the recipe here.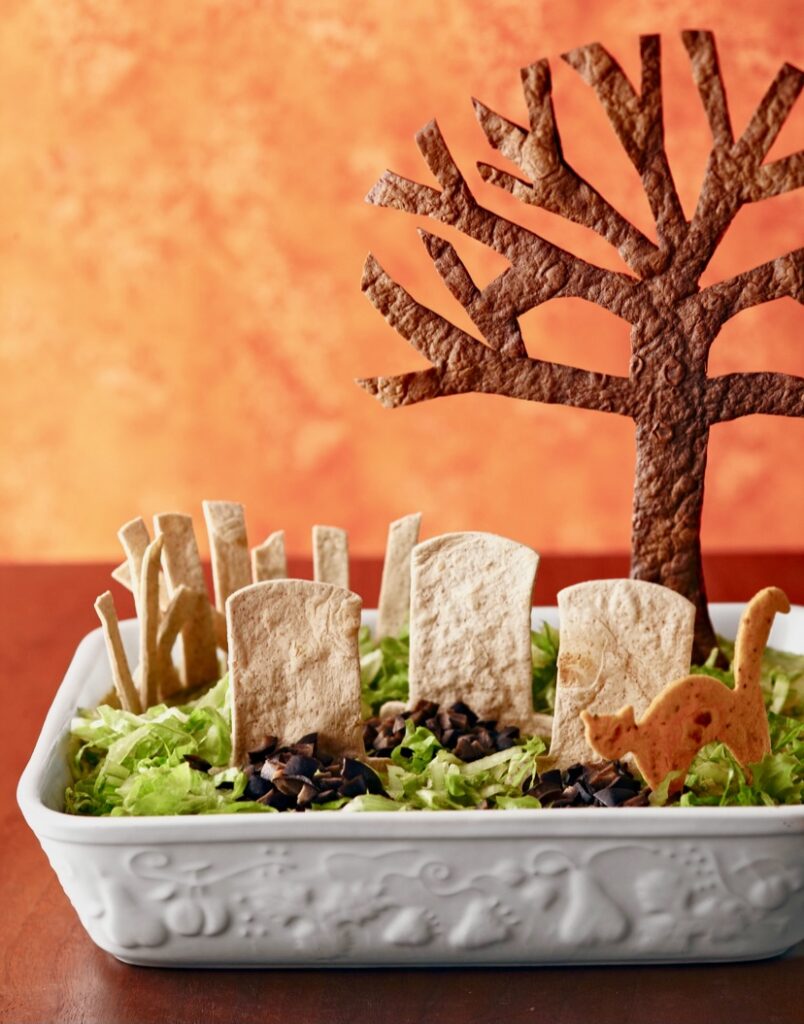 Vomiting Jack O' Lantern
I would be lying if I said that this visual didn't make me want to scream. The green guacamole is just too much. I guess the chunkier the better right? Get the recipe here.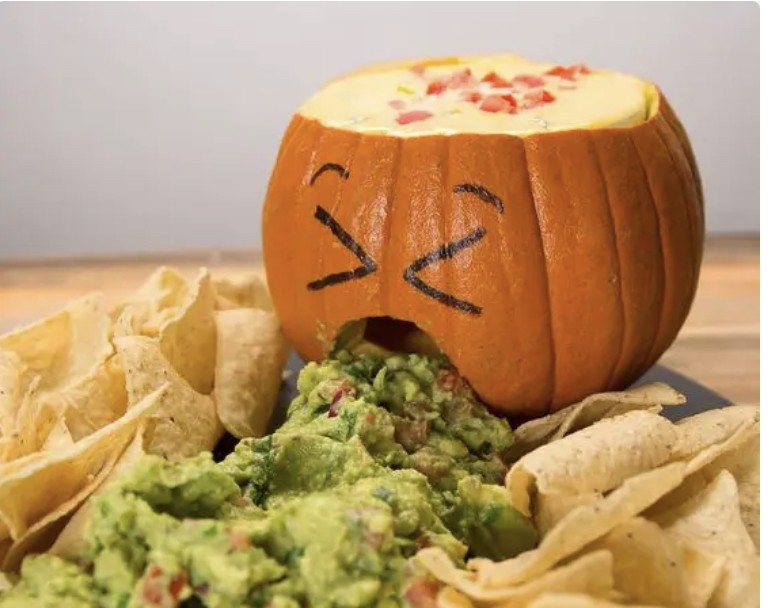 Skeleton Oreo Pops
I love that these are black and white. I am also very freaked out by the stitches across the mouth. Never met an Oreo cookie that I didn't love so I'm in! Get the recipe here.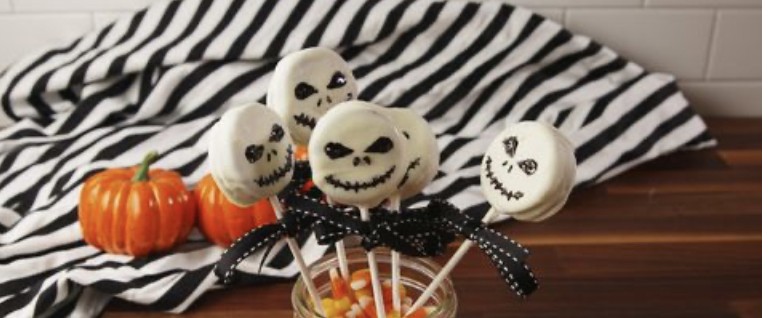 Frankenstein Muffins
Of course there is spinach and even banana in these muffins! Who says we can't sneak few fruits and veggies into the fun? Get the recipe here.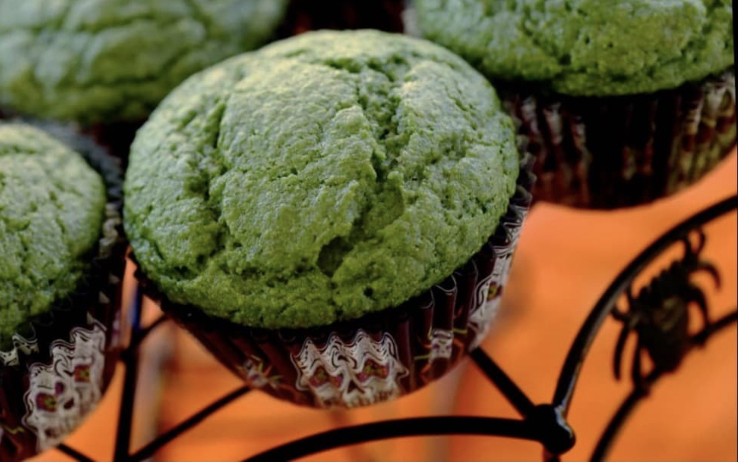 Creepy Witch Finger Cookies
These are last but definitely not least. I swear that when I saw this recipe, I had more than goosebumps. They look so real! I will never feel the same about strawberry jelly again! Get the recipe here.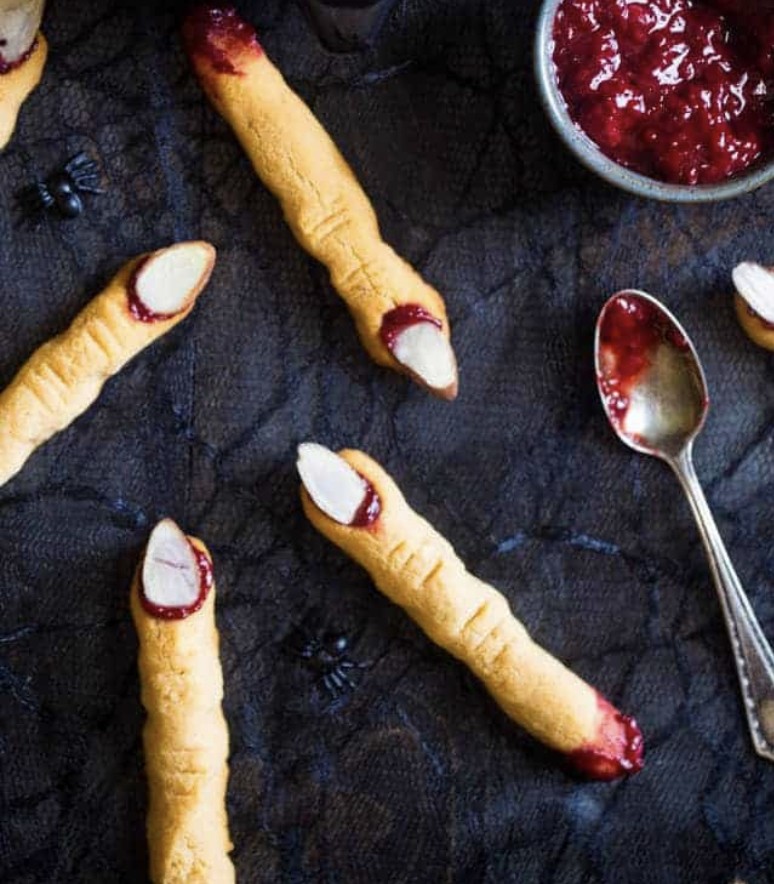 More Halloween Recipes For You to Enjoy
LA Dunn is a plant-based advocate who dreams of one day making a Halloween recipe from the left over candy in her daughter's treat bag. Sign up below to stay connected. Check out the 5 day Introduction to Plant-Based Nutrition Email Class or go shopping at the Black Girls Eat Online Shop.